Your eyes tell a story.  They are in my opinion one of the first things people notice about you.  Working in the eye care industry as an optician, I can truly stand by the phrase. "The eyes are the window into the soul." With all of that said, wouldn't you want your eyes to look healthy, happy, youthful and rejuvenated?  We all live such busy lives and sometimes just simply don't have time to take care of our skin the way we should, and our under eyes and lids sometimes get the second thought in our beauty routines.
VIIcode has my favorite eye care products to keep your dark circles and fine lines out of the way!  Aging is inevitable and life will always be busy.  That is why I absolutely love their Oxygen Eye Mask!  You can literally sleep an 8 hour night sleep with these under your eyes and wake up feeling absolutely refreshed and new.  I personally like to put them on when I'm at home getting things done on my day off!  Whether it is editing photos and blogging poolside or folding laundry and doing the dishes, you can keep these comfortable eye pads under your eyes while you get what you need to get done.
Living in Arizona, it is extremely hot and dry.  I love this eye mask for its initial cooling sensation it gives.  It has an immediate calming and cooling sensation and if you feel like you get puffy under eyes like I do, you will instantly feel that swelling go down as soon as you place them under your eyes!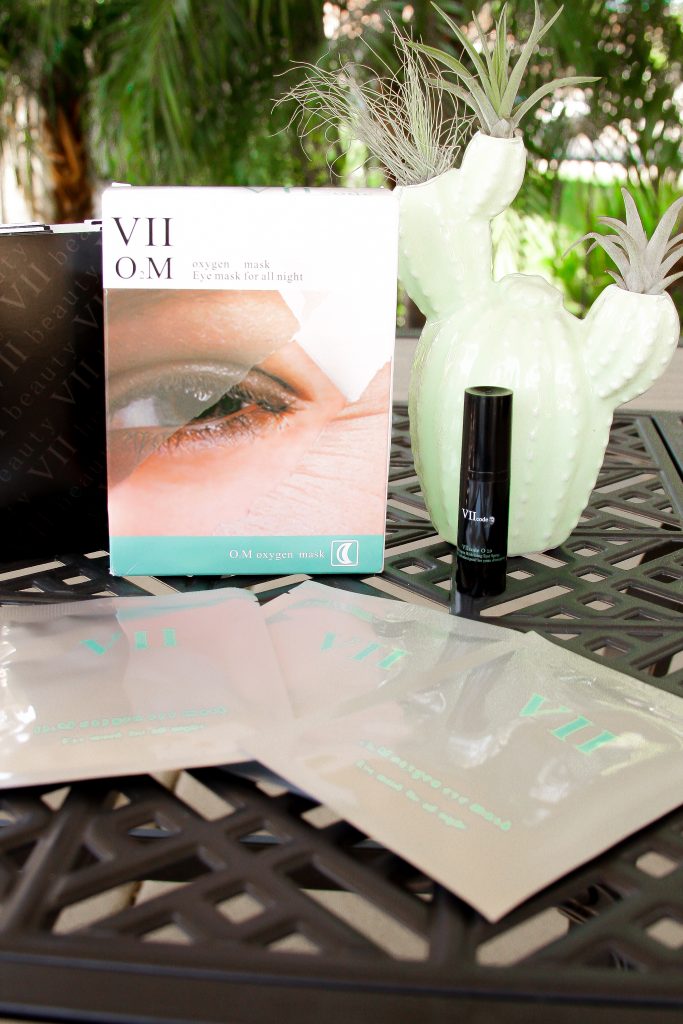 What is in these magical under eye masks?
There is a beautiful balance of herbs, antioxidants, proteins, peptides, essential vitamins for everyday and fatty acids that all work together to hydrate and calm the under eye area that is completely safe to use for up to 8 hours!  They are incredibly comfortable to wear.  There is no pulling or tugging of the sensitive eye area with these very gentle pads and they stay on till you want to gently peel them off.  When you take them off, there is no pulling on your delicate skin, it just comes off so easily.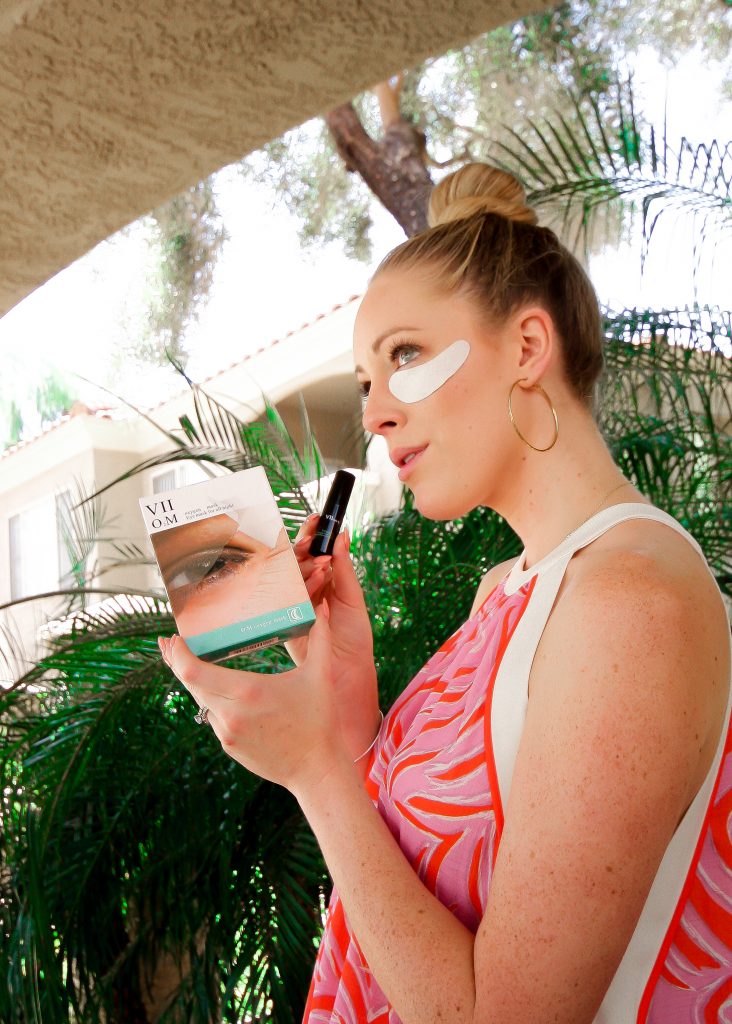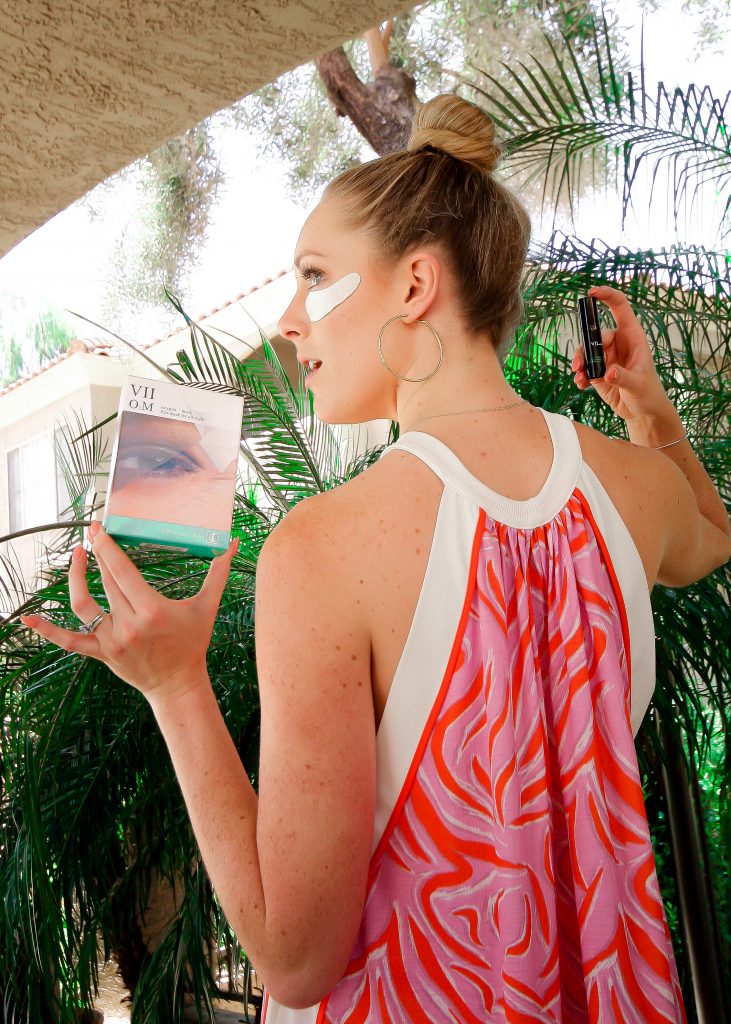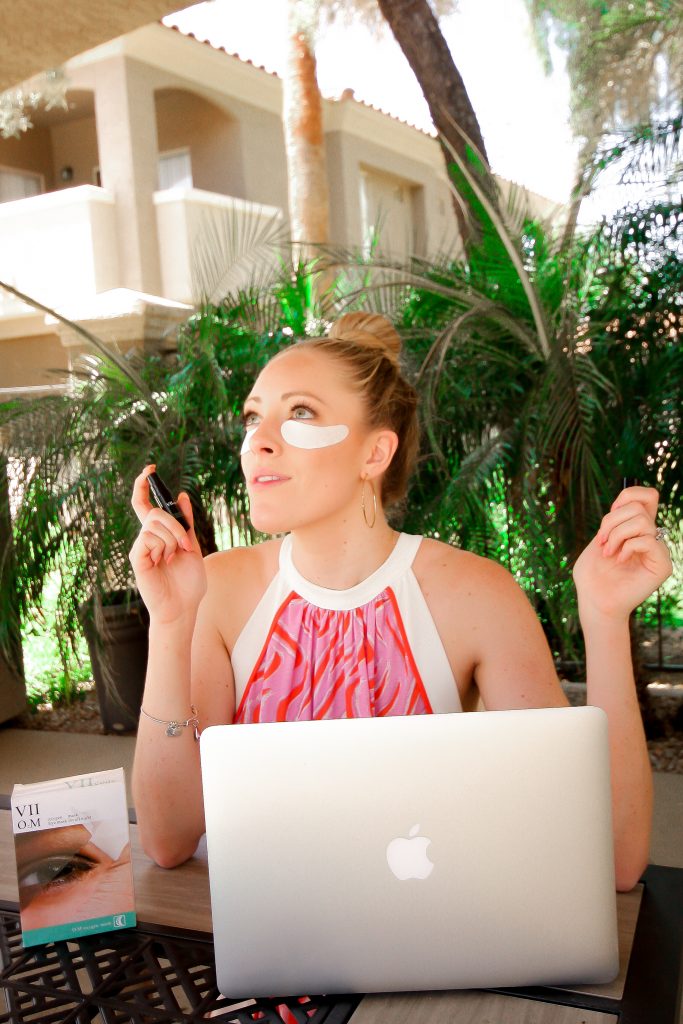 The other fantastic eye care product, among many, is the VIIcode Oxygen Hydrating Eye Spray.  I've never heard of an "eye spray" before and couldn't wait to try this out!  Obviously, close your eyes prior to spraying this spray.  I like to keep in in my purse and when I feel like I need a little pick me up I pull it out and spray it over my eyes closed.  It is like a mini-spa experience on the go!  It helps to tighten and maintain your skin's moisture and this Arizona girl needs that daily!
"It contains 90% of the natural biological ingredient, EOPE, and a combo of vitamins, minerals and amino acids."
If you have tried loads of eye products that really just aren't doing the trick for you.  I highly recommend VIIcode's products.  They are linked below to shop them on Amazon.  If you have special events coming up like Weddings or Graduations these are the perfect overnight fix to look your very best in the midst of all the planning, stress and joys life can bring.