Did you ever have an outfit or a look that just made you feel like a total boss babe?  A white blazer does that for me exactly.  There are some pieces you should have in your closet at all times that fit you well and that you feel great in and this look that is featured on the blog includes staples that are perfect for a "Spring Boss Babe Look!"  Of course adding some fabulous black cat eyed sunglasses by Mykita completes this look for me!  You can wear white all year in my opinion and a white blazer goes with anything.  Pair it with a darling sundress, some skinny jeans, black shorts or jean shorts with some killer heels, or a mini cotton fitted dress, the list goes on and on with what you could do with a white blazer.  A white blazer is the ultimate dress for success component that you can have in your wardrobe.  When you put on those certain pieces you will no doubt have a feeling of "I can do this."  I hope that you will try this out and see if it does indeed change your attitude about things!  It's amazing when we dress the part for what we want to achieve how we can actually feel.  Clothes have the power to do that.  No doubt, I love putting on my sweatpants, however a white blazer, when worn will make you feel more productive and ready to take on the day.
A blazer resembles a suit jacket that is cut more casually.  Which is totally why we can feel confident wearing it with almost anything!  This actual look is all from ZARA's Spring 2019 collection except the shoes featured are by Vince Camuto and the glasses are by Mykita.  I've linked similar items below for you!
To me, the white blazer is just as important as a little black dress.  Both should be staples in your closet.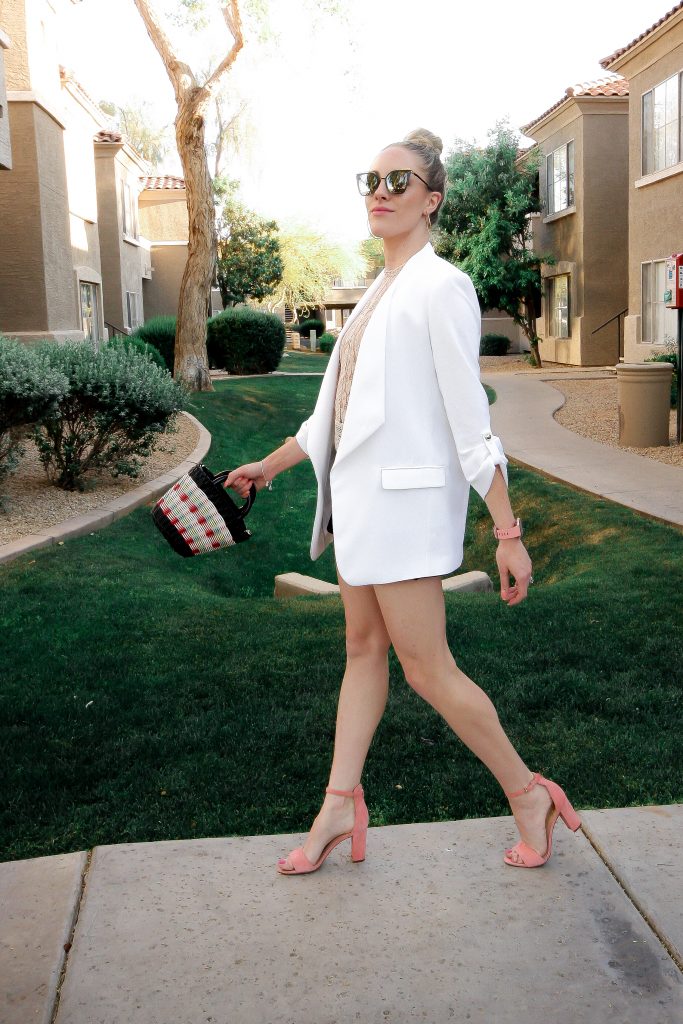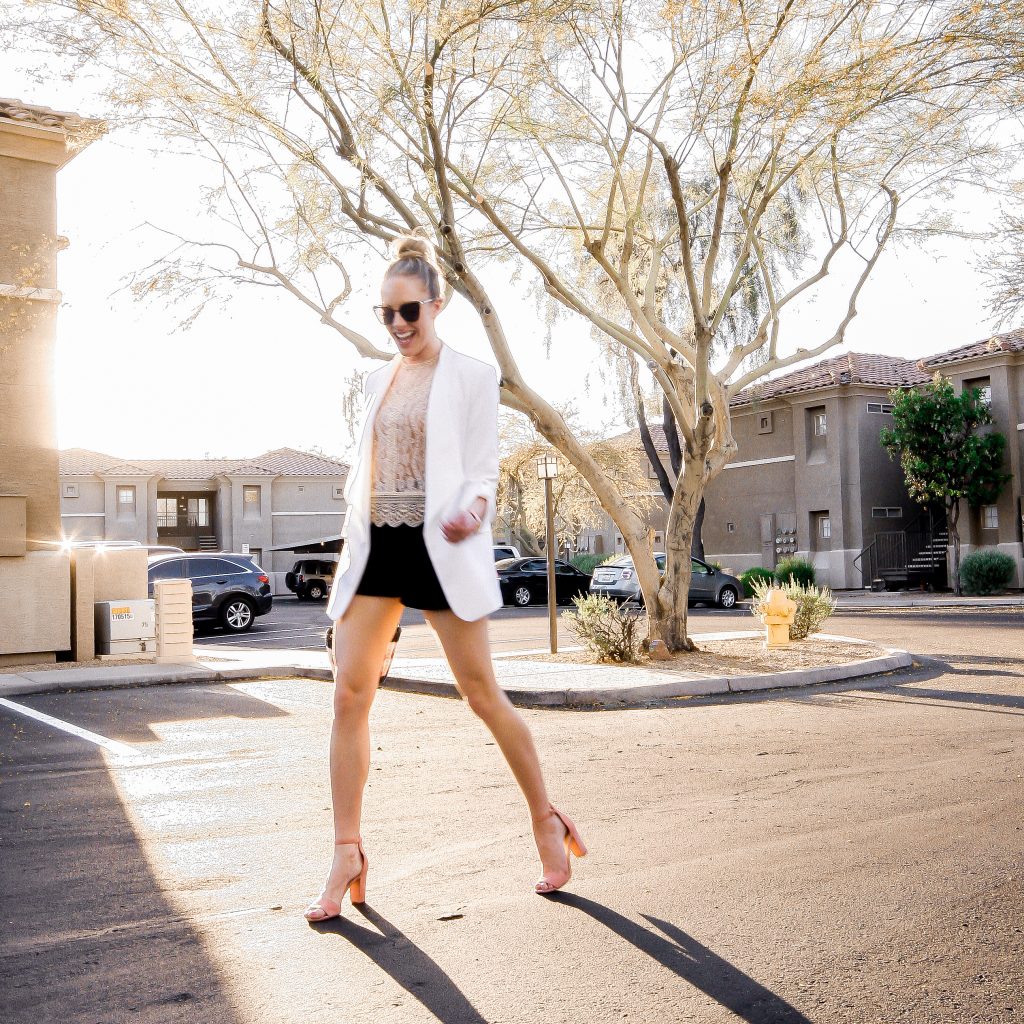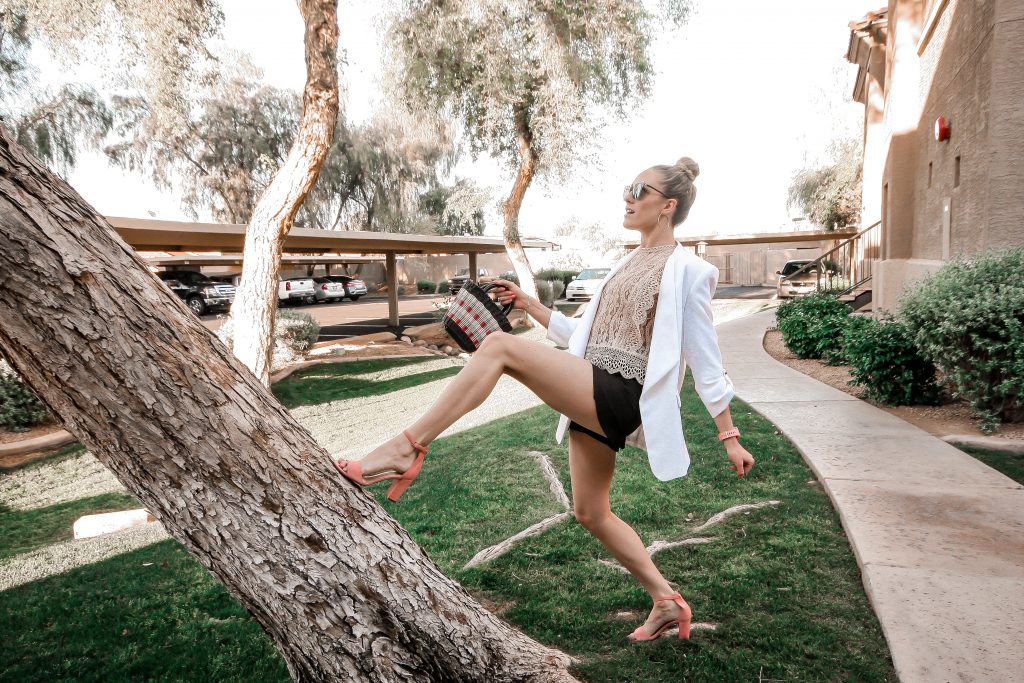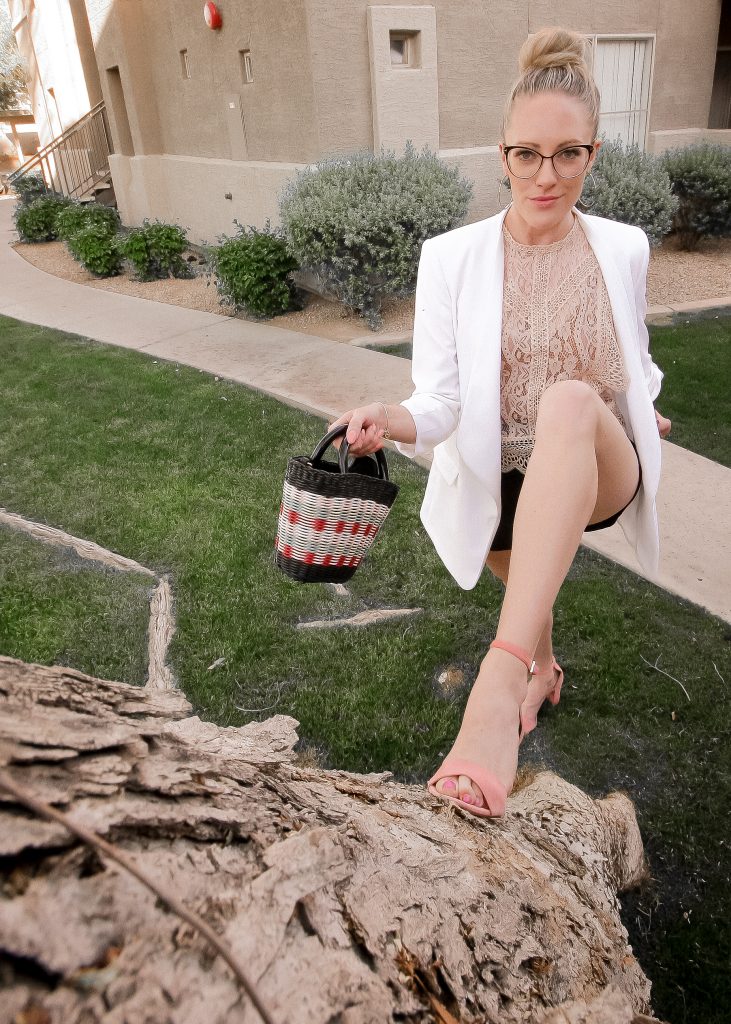 Shop this boss babe look below!