For years shaving was a man's thing.  According to Billie (the new body brand) "women should not be an afterthought in the shaving category."  The daily routine of shaving should never feel like a burden, nor cost you a fortune!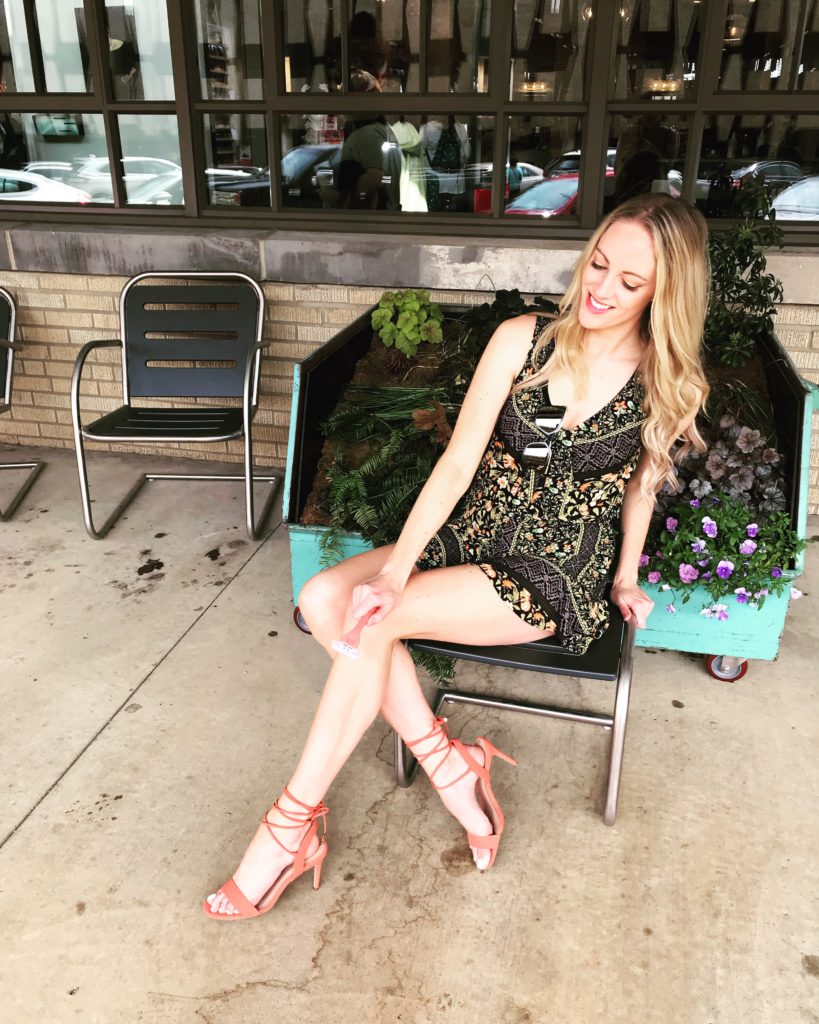 This is why I swear by Billie! Billie is a razor and body care subscription service.   It costs only $9 for 4 Razor Blade Cartridges that will be delivered to your door when you want.  No shipping either! I repeat, no shipping and no minimum purchase order! You can choose to have them shipped monthly, every 2 months or every 4 months, you decide based on how often you shave.
Just plain adorable packaging!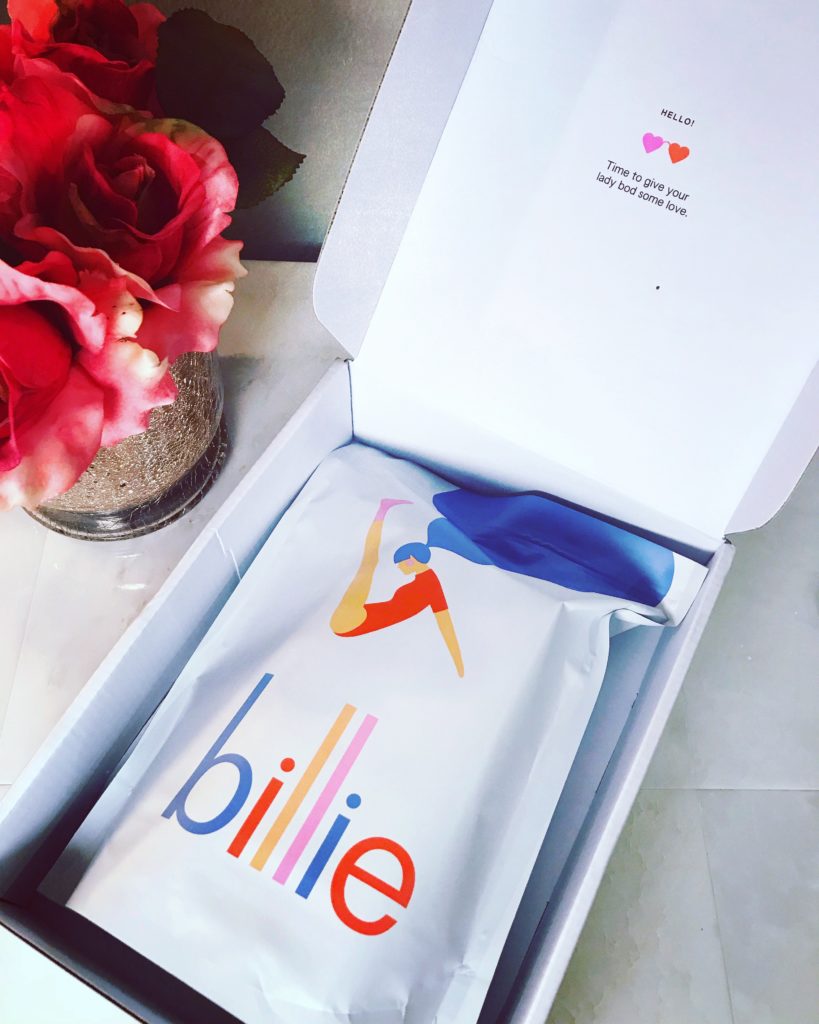 I purchased the $9 Starter Kit which includes your razor, a magnetic razor holder and 2 razor cartridges to start with.  The Billie Razor is such a sleek and comfortable to hold design which comes in three quite happy colors, Coral, Cool Blue and Billie Blush.  I went with the coral handle as you can see below. The cartridges include 5 blades that are all dermatologist tested, safe for sensitive skin and are surrounded by aloe soap for the utmost comfort and moisture.  I have found that the aloe soap surrounding the razors last longer than any other razor brand I have tried.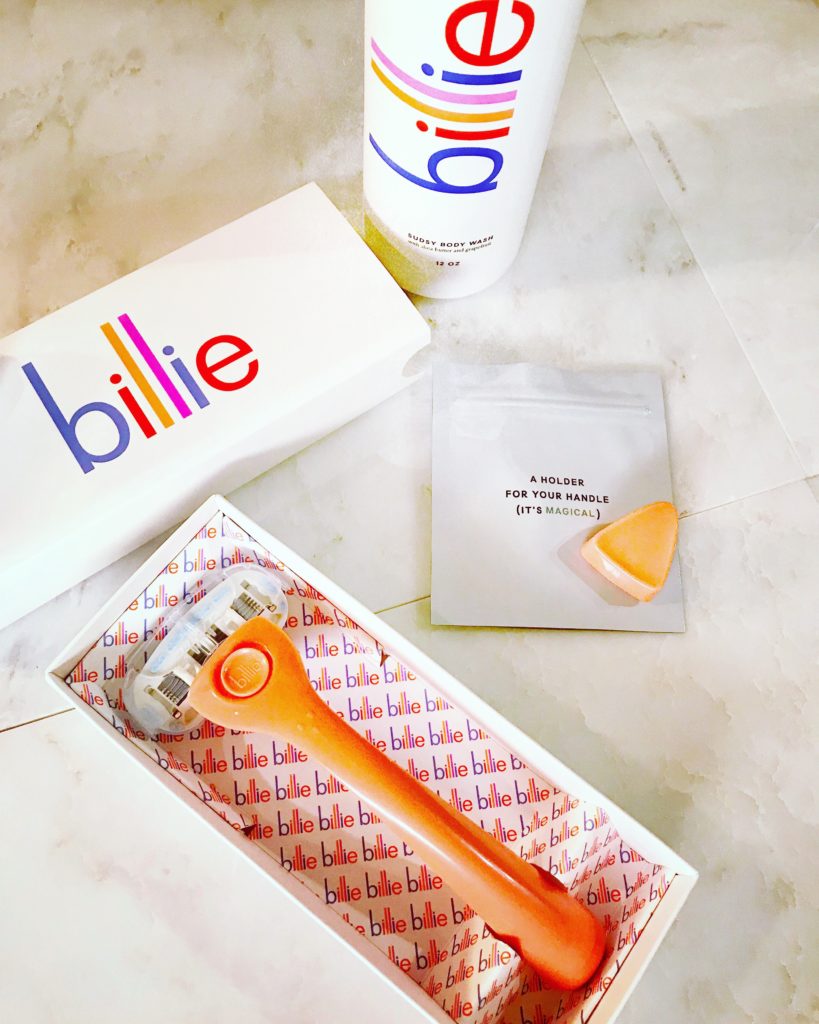 I also had to try their body wash which was also $9.  A little goes a long way with this body wash, my favorite part about it was how much lather it gets you and I absolutely love how fresh and clean it smells.  This gorgeous grapefruit, coconut, rose canina scent gets such good lather so you can have no worries shaving with it.  I usually just use body wash to shave so I really appreciate this one taking our shaving needs into concern!  If you love a good shaving cream they also offer that to add to your subscription as well as body lotion.  You can cancel anytime  or just do a one time purchase to try it before you get hooked.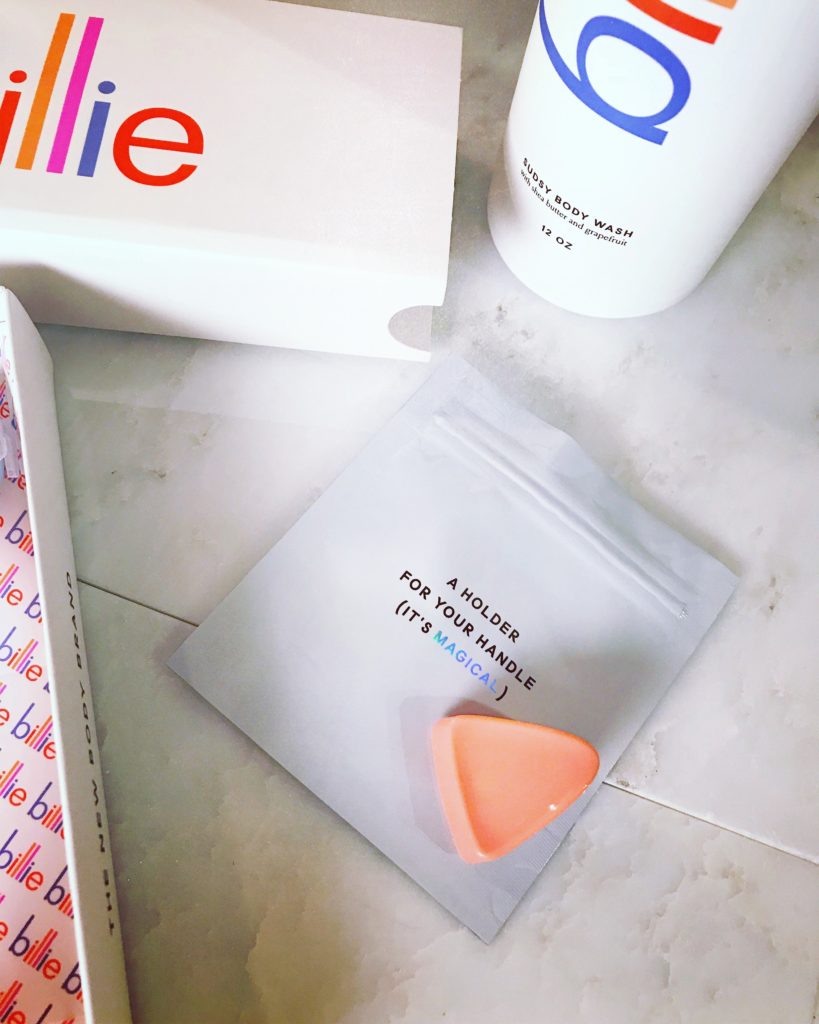 All of their products are made with all natural ingredients, cruelty free, and are proudly free of toxins!
When I thought about how much I was spending on razors per month. $9 every two months was a no brainer. I highly recommend giving Billie a go.  This is an honest happy customer review, not sponsored.  I always want to share what I am honestly loving with you, and I am loving my shaves and shower time lately all thanks to Billie!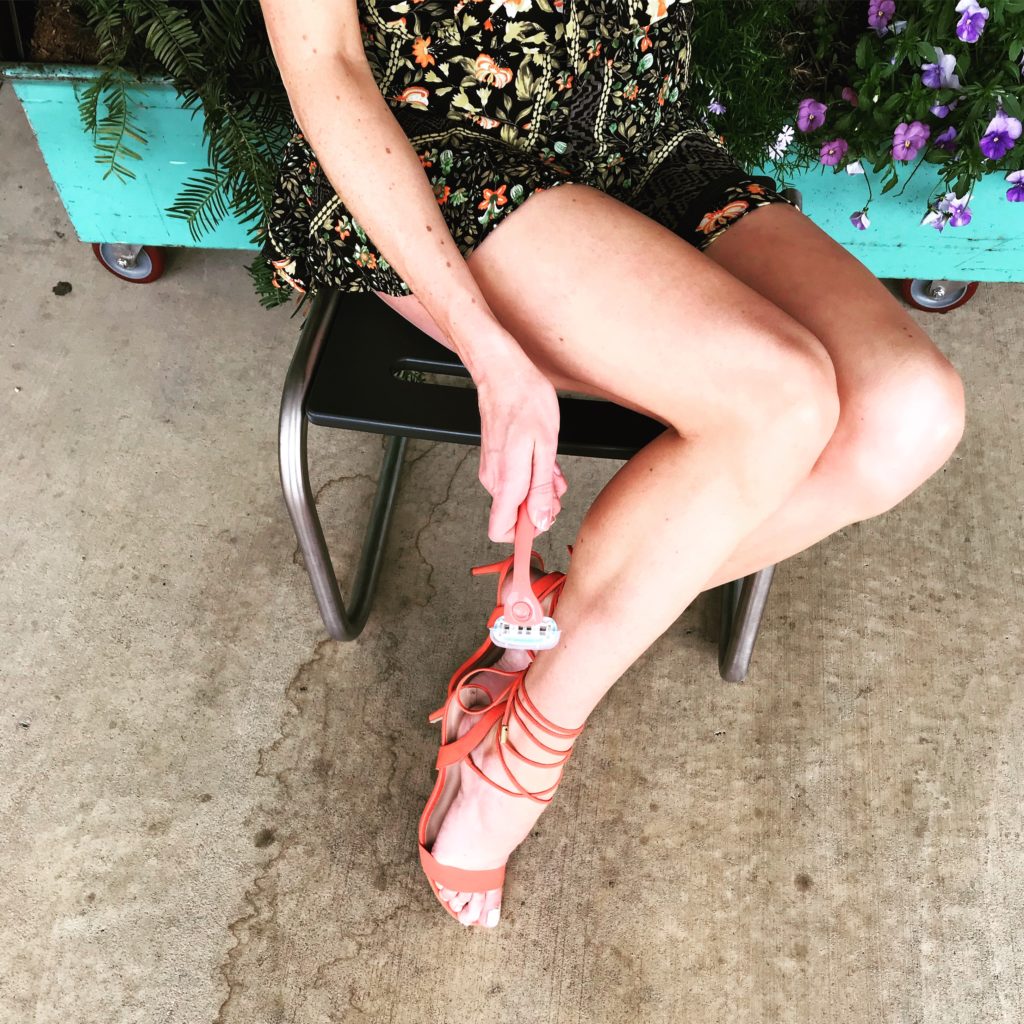 Summer is right around the corner! Get those legs out and have fun with shaving again!