Last spring and summer it was all about basket bags and don't get me wrong I still adore and love to carry my Cult Gaia mini arc bag.  However, when I saw the Antonia Beaded Bag by Shrimps I was in absolute love! I found a beautiful dupe of this bag on no other than Amazon!  I'll be honest my husband is the Amazon shopper in our house and I never really considered Amazon to be the place to find "fashionable" items that really are great quality as well.  I was wrong and take back everything I said or thought about this!   The original retail price is $695 where as this dupe retails for $69.99.  This bag trend may be here now but I have a sneaky feeling that this trend is here to stay or at least come back around.  Although it looks almost "bridal" in nature, it is unbelievably chic with jeans and a simple top, a sundress or romper, and yes it even goes with Fall/Winter wear.  It is simply such an elegant statement bag that can make a simple outfit go to a whole new level of elevated style.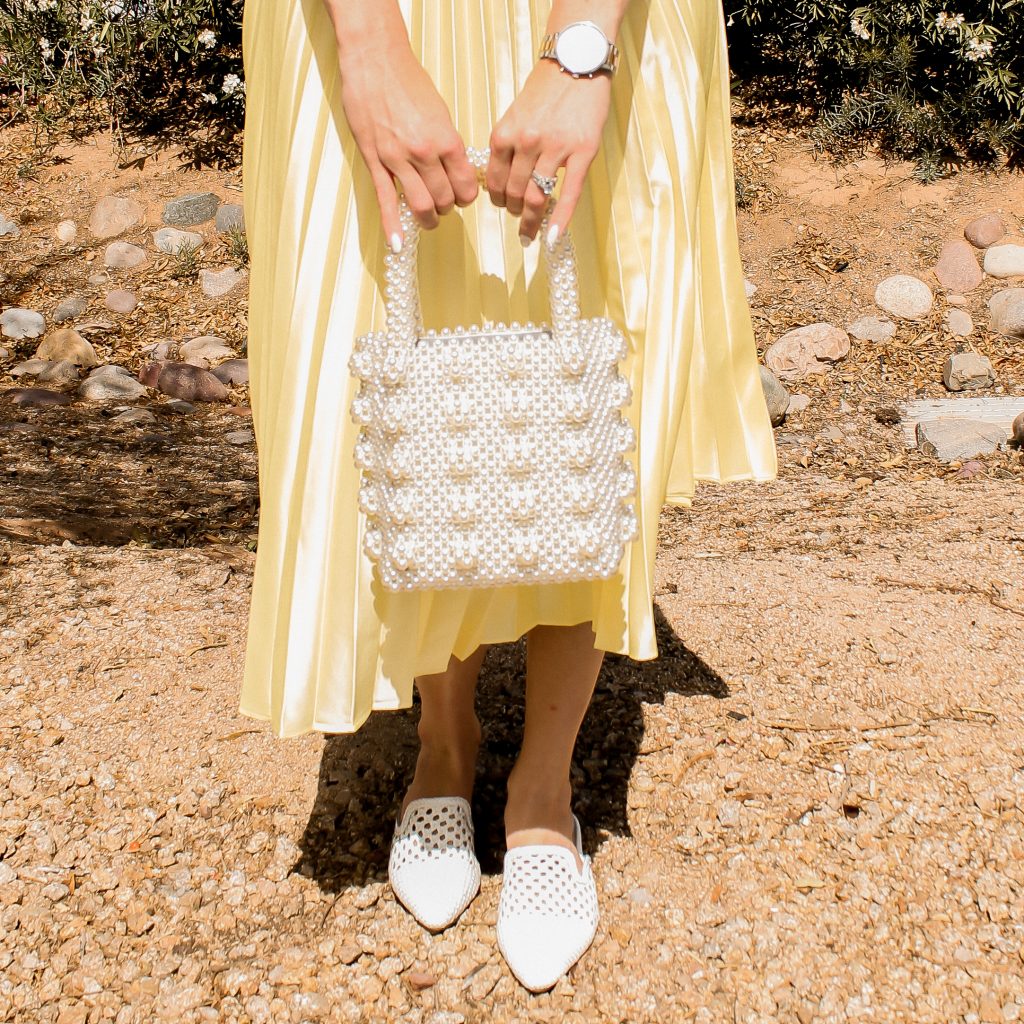 I loved pairing this dressy beaded bag with a graphic tee, a pleated skirt, and white mules.  Perfect and easy spring/summer day look!
Along with the pearl/beaded bag look are the pearl hair barrettes, which every blogger/influencer is rocking on the gram!  It took me a moment to get on this trend, I guess it brought me back to my days as a 6 year old, however when styled appropriately, it really is so pretty and clean looking.  You can stack them with a side part or just have one gorgeous statement. With wedding season upon us, I know these are going to be a beautiful trend for all those brides to be.  These are super cute to me with a more casual outfit, think jean shorts and a graphic T.  It adds that small element of surprise and glam which again will only elevate your outfit.  Adding small accessories and bags like the beaded dupe of the cult favorite Shrimps collection, will no doubt turn some heads in your direction.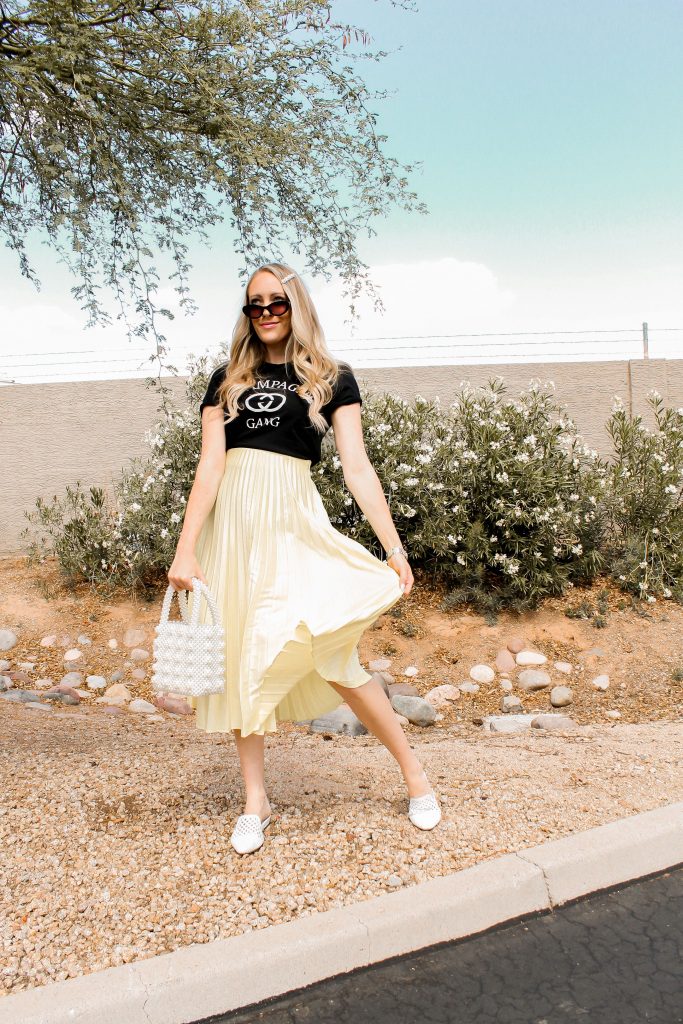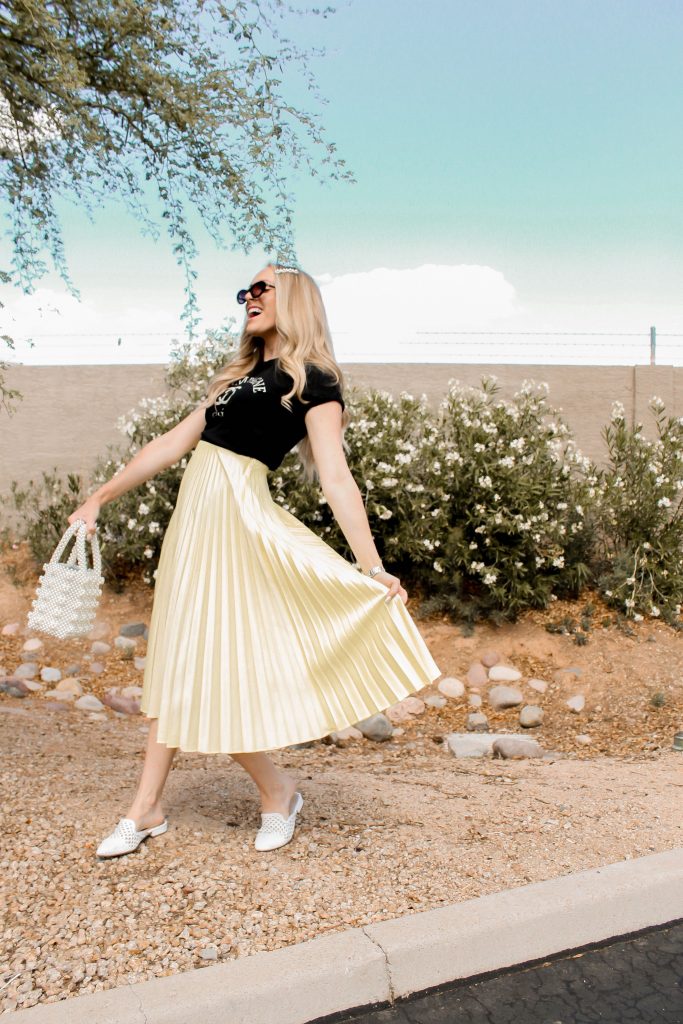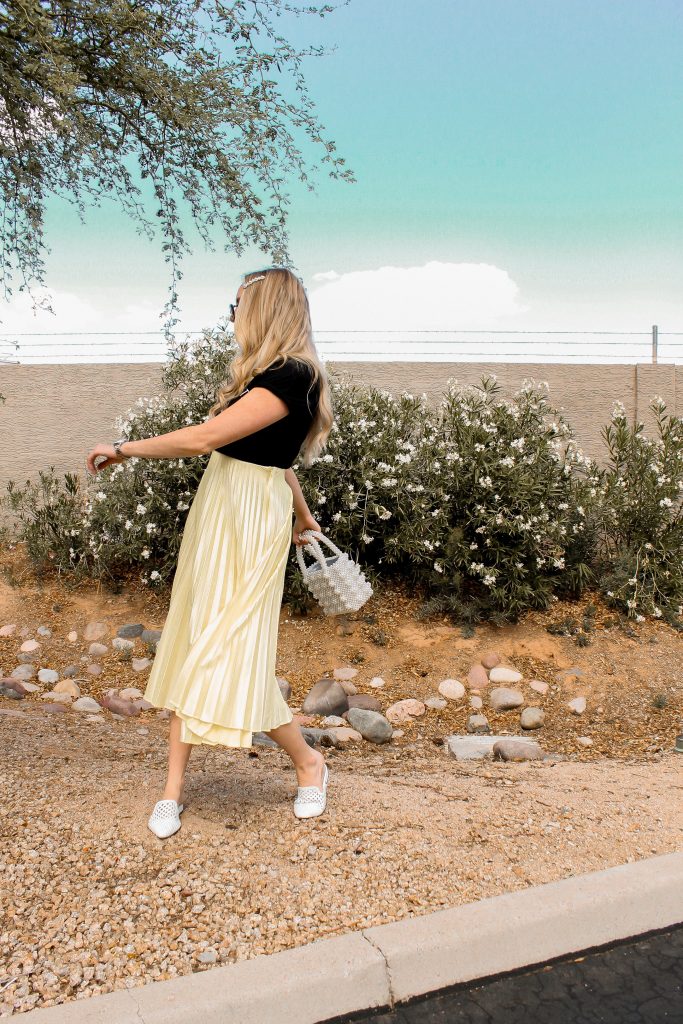 Shop the dupe or the real deal below as well as my favorite pearl barrettes!