Lately I have been so nostalgic! We live in such a "picture perfect" world where everything has to be just perfect.  Scrolling thru Instagram on the daily could make anyone feel too polished and sometimes not realistic.  When my husband and I were about to go on a weekend trip to the Grand Canyon I couldn't wait to stop and buy one of the Polaroid Cameras.  There is something so fun about that instant picture that will develop right before your eyes and give you your work that you just shot to actually hold in your hand.  This is something that I just love about Polaroids.  They most definitely bring me back to my childhood where we would shake the picture after we took it to see how it turned out.  If you have any family trips or weddings or just want a fun little toy to play around with that will also bring you some nostalgia, go for one of these cameras!  The Instax Mini 9 comes in the cutest colors ever and you can even take selfies with friends with it.  I also highly recommend buying the colored gel filters that you can snap over it.  The Grand Canyon was so bright that I definitely had to dim it with the gel filters so my photos wouldn't be so washed out.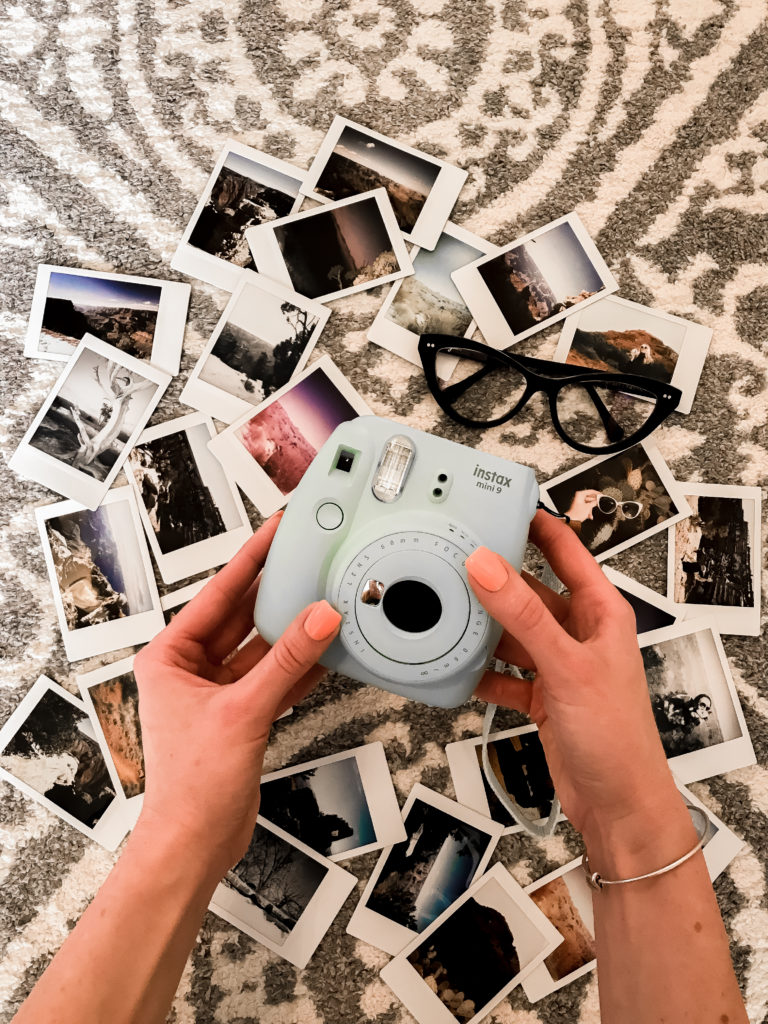 Here are some of my favorites of the Instax Mini 9 cameras available!  These make great gifts for kids too as they are incredibly easy to use.  As soon as you pop the lens open, the light meter tells you what to set it to based on what you are shooting.  You can also buy black and white polaroid film as well for a more vintage feel.  I can't wait to come up with a fun idea on how to display all of the polaroids I've taken and to continue to experiment with this adorable little camera!

Shop the lens colored filters, film and this adorable marble like carrying bag below!

My husband ended up buying this polaroid camera which actually takes slightly better quality photos.  I love that it actually looks like a vintage camera too.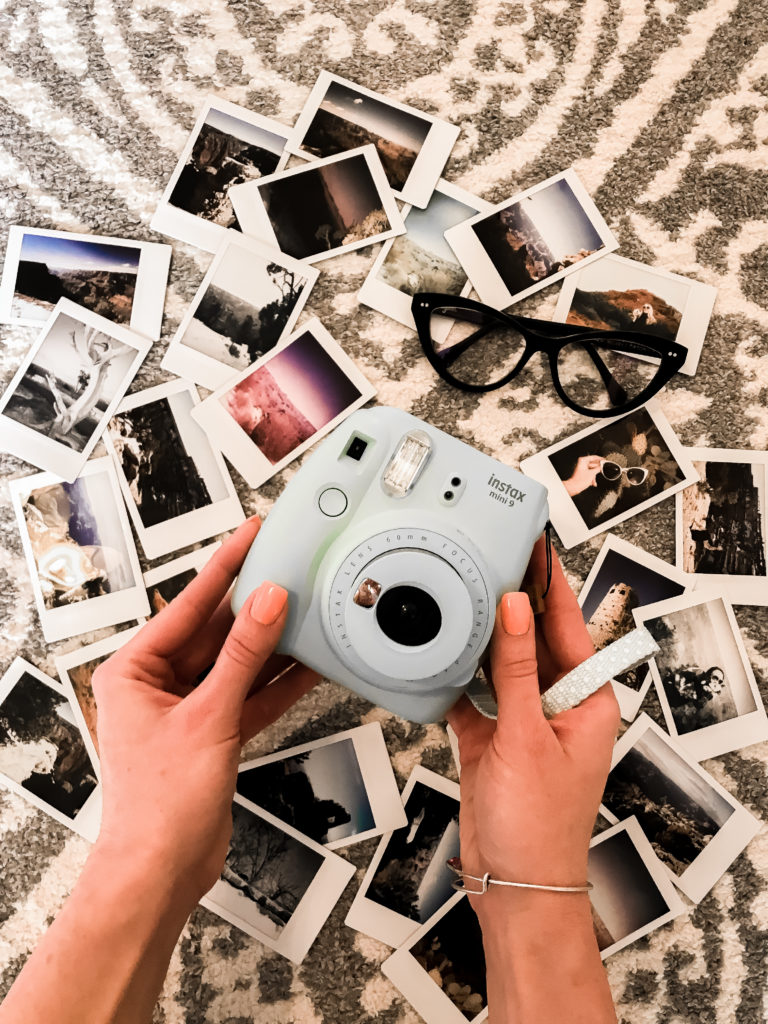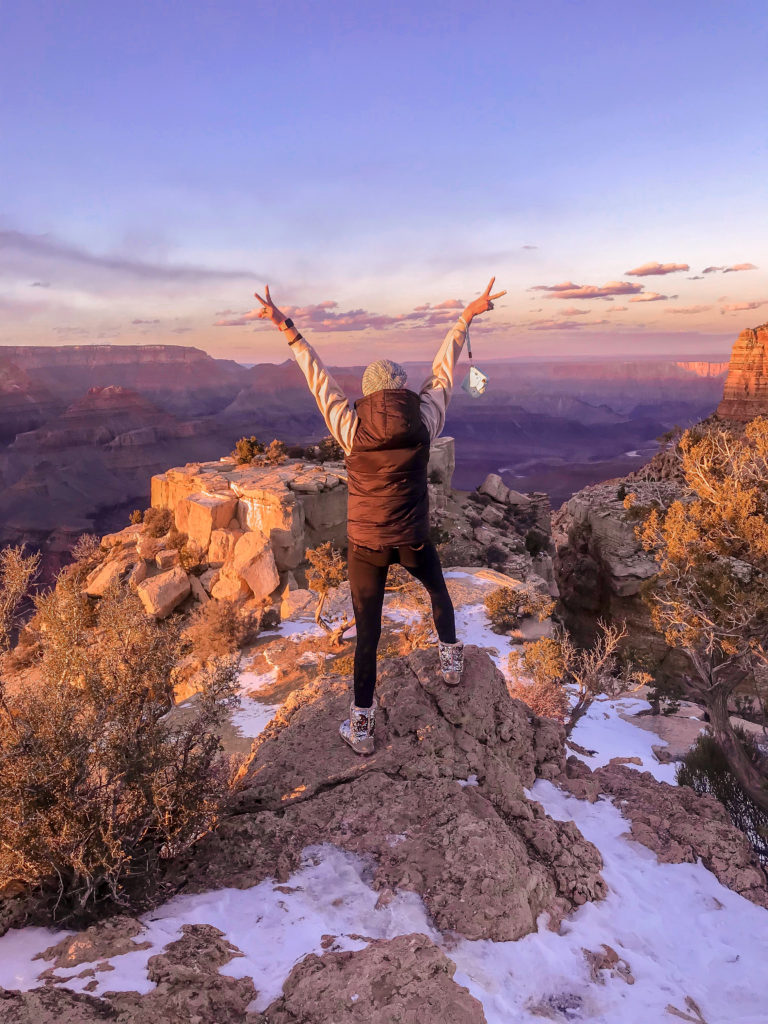 Polaroids Capture Reality…