Hey Friends! It's been a month since I had a blog post out, yikes! I have recently moved across country to Arizona right after Christmas and well you know how moving goes. AKA Stressful! My husband and I are finally all settled in and this is the first post of 2019!  I'm so excited to share with you all about the CAITE and Kyla clothing line.  It really spoke to me, as they market to the free spirited woman who wears what she wants and loves herself.  What better message than that to start the new year! After reading this company's inspiration for their line, I couldn't wait to share with you some of my favorite pieces.  The collection is pretty extensive and caters to EVERY WOMAN no matter your shape or size.  You will see gorgeous embroidery on some of their items.  The embroidery is all handcrafted from original artwork.  All of the clothing and accessories have an effortless bohemian feel to them.
I apologize in advance for all my loves dealing with snow at the moment, as the following photos are not what you would think of as winter fashion.  As a girl from Pittsburgh, PA originally, I'm not normally in dresses and shorts in January!  However, these pieces can be styled for cooler weather too.
This first item is this long hunter green velvet vest duster.  This could absolutely be worn in all seasons.  I decided to style it pre-spring.  It can make the simplest jean shorts and tank top outfit go to 11! It dresses up an outfit so well with just this one piece.  You will definitely make a statement and be noticed when you walk into a room with this.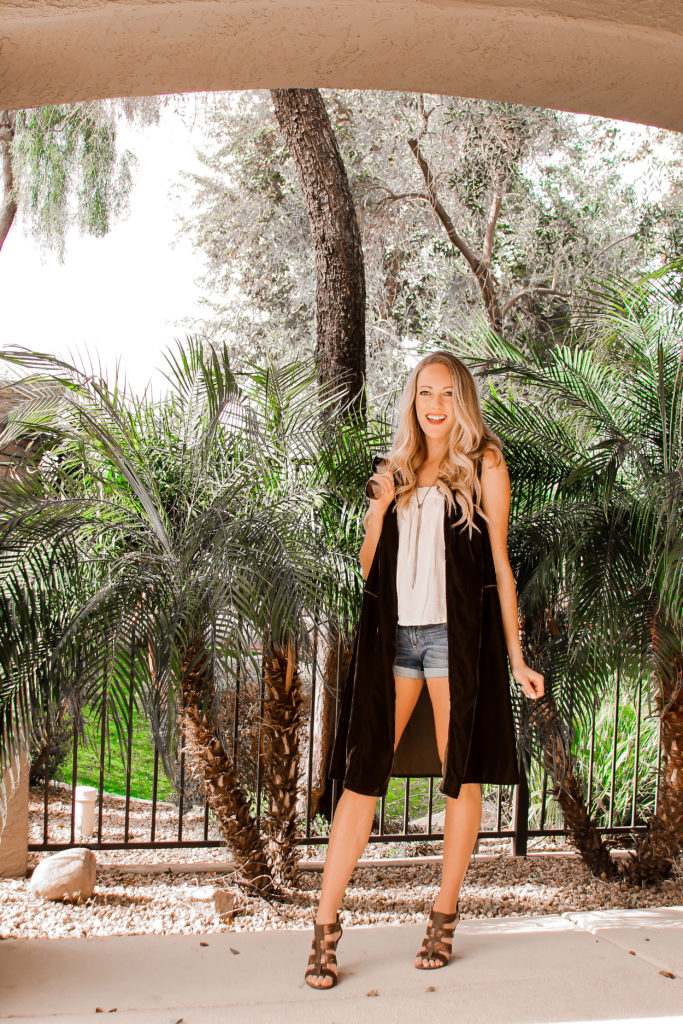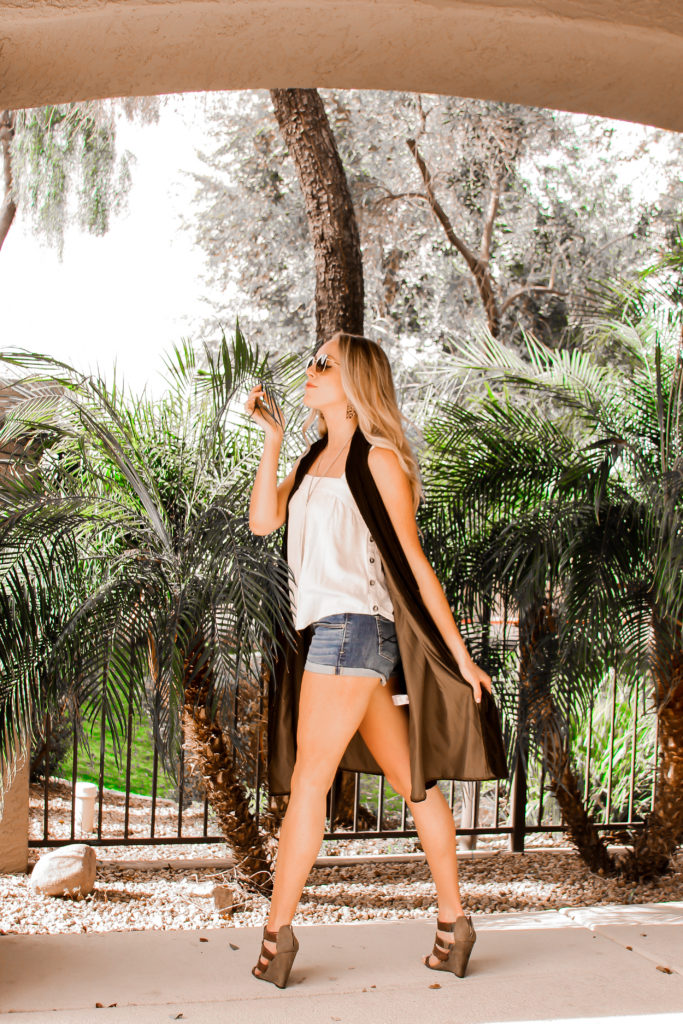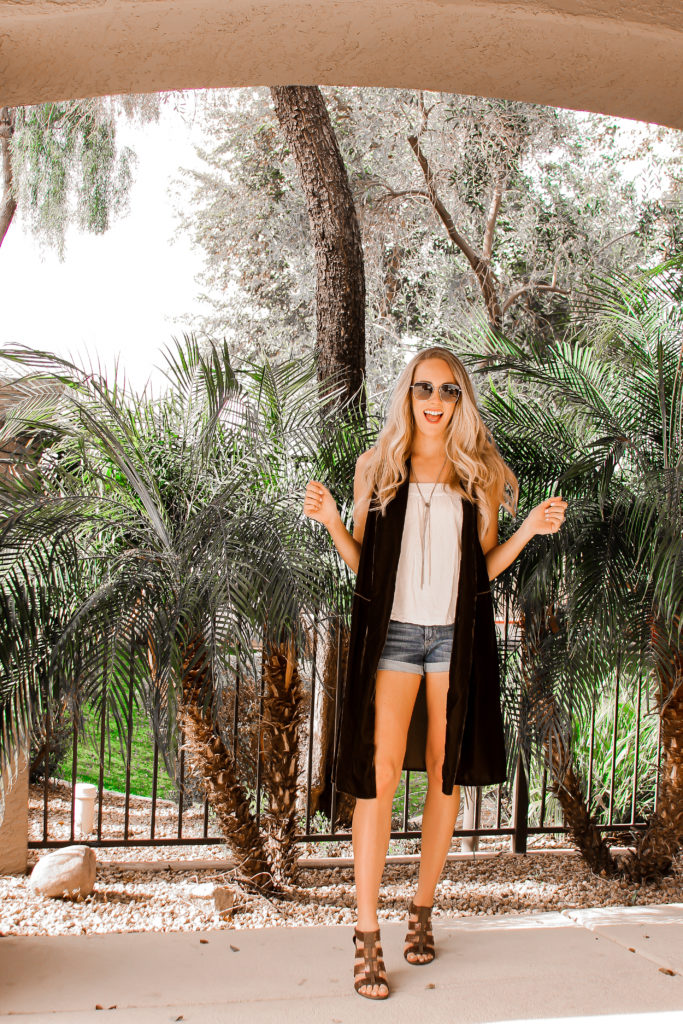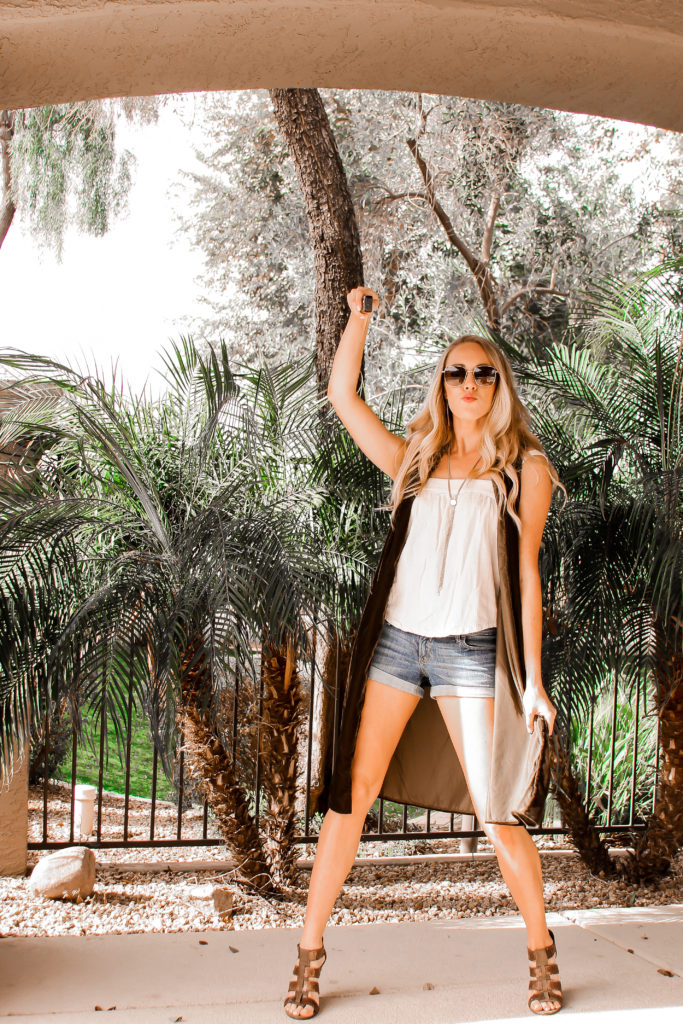 And yes, all the photos in this post were taken by me!  Self timer remotes are amazing for just that.
I am such a spring time and summer loving girl so this baby doll like Mischa Tunic Dress is just perfect.  It is so comfy and you can really stay cool in this ultra light weight fabric.  I'm wearing the size small and it fits perfectly.  Normally, I wear a medium so it must run a little bigger.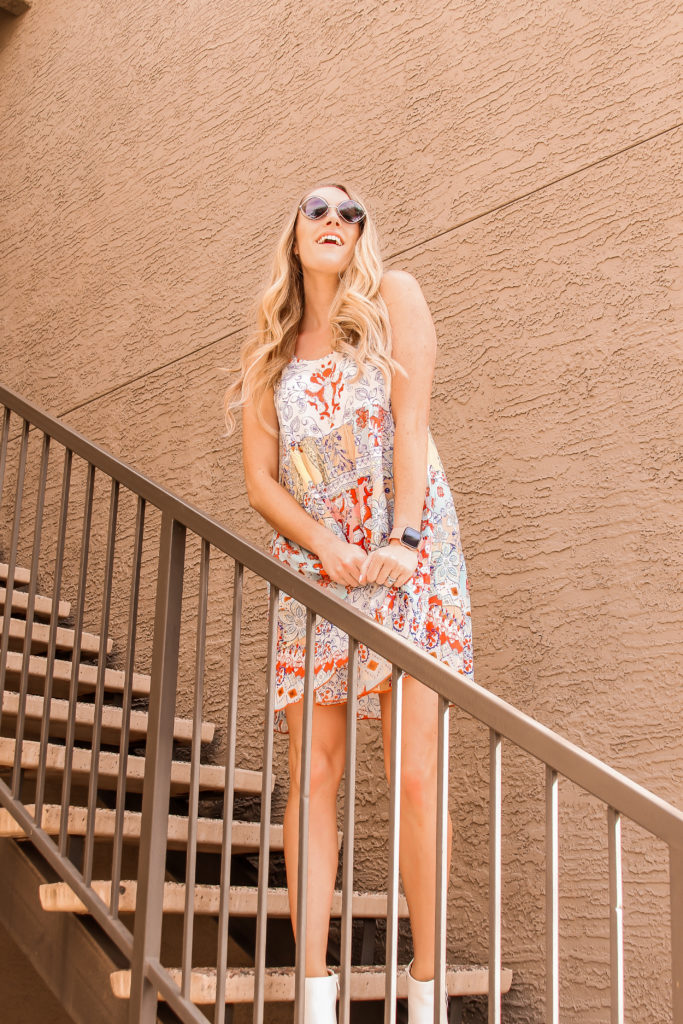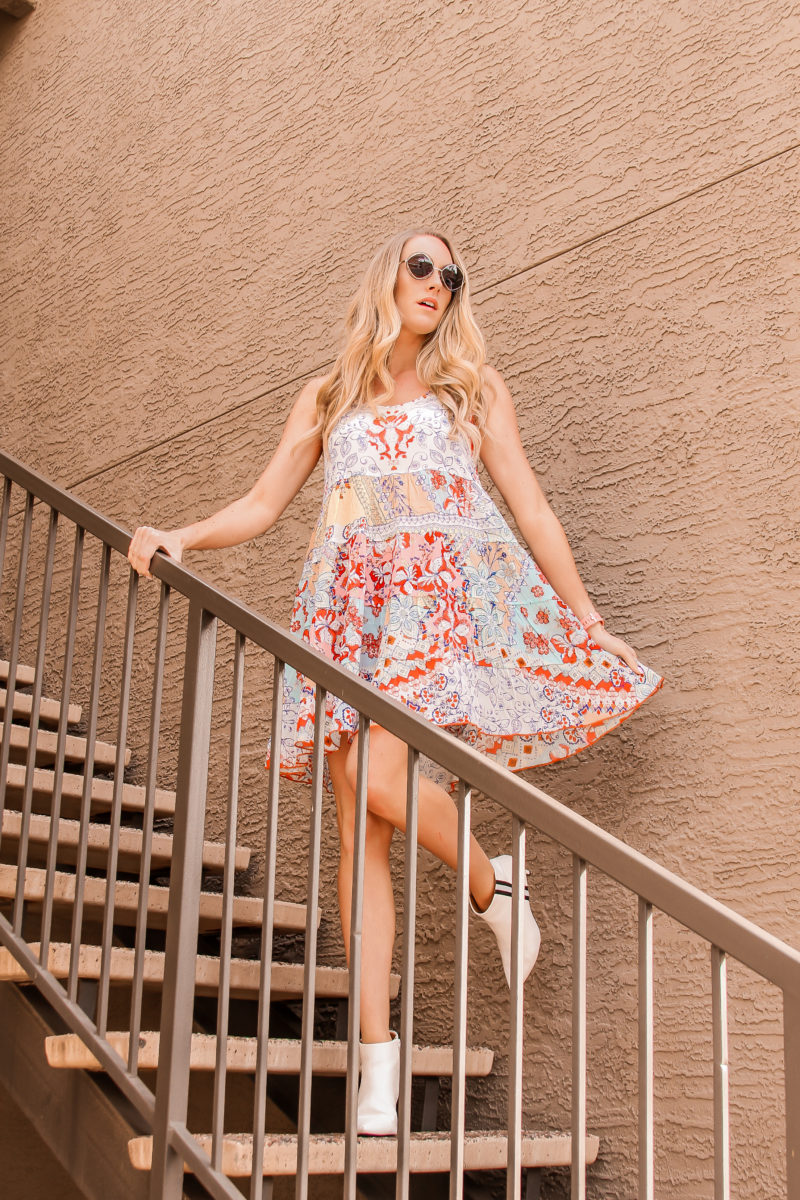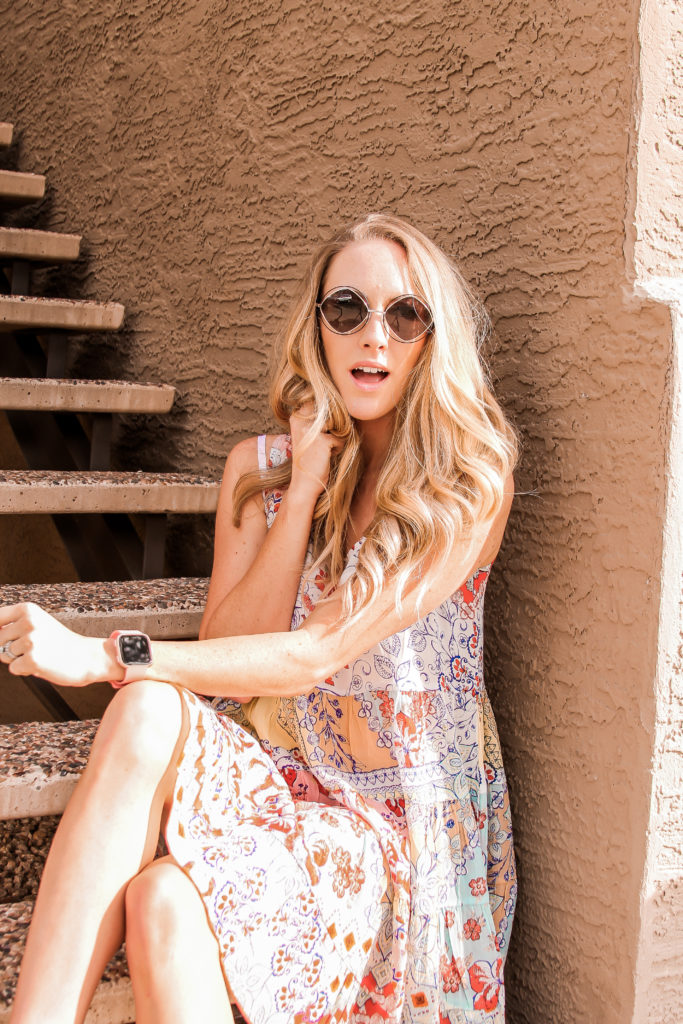 Eyewear Pictured: MO Eyewear. If you are in the Scottsdale, AZ area stop by Eyecare Plus Scottsdale to shop it!
Lastly, who doesn't love an ultra comfy button down.  I adore this white button down Lydia Blouse.  It's got a bit of a party in the back with the gorgeous embroidered flowers and accented buttons down the back.  This top is so cozy and fits slightly larger.  I'm wearing a size small in it here.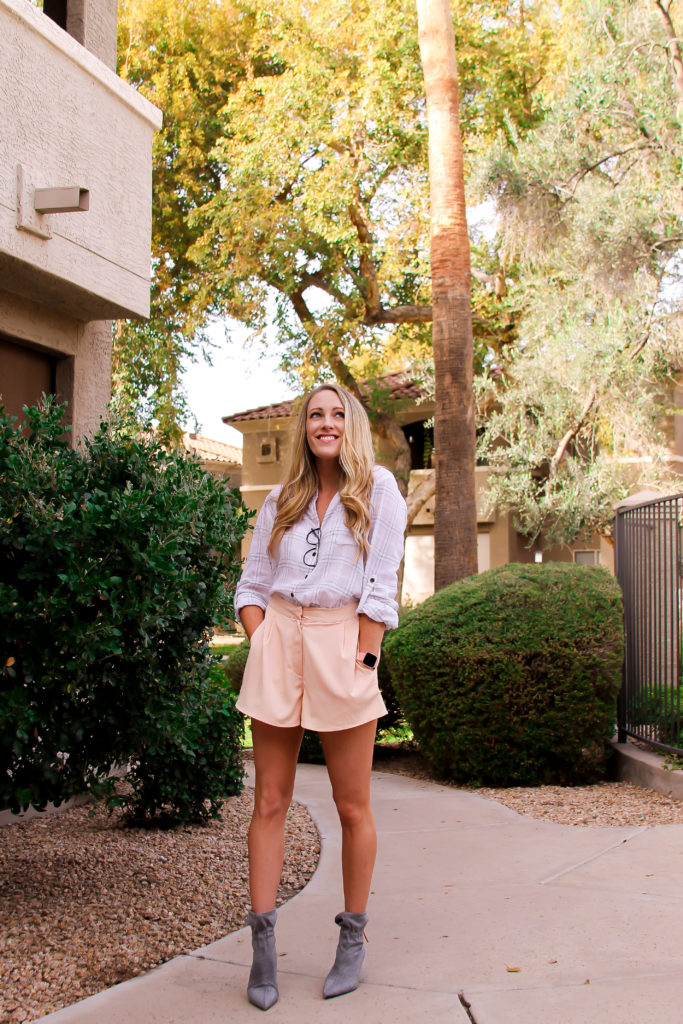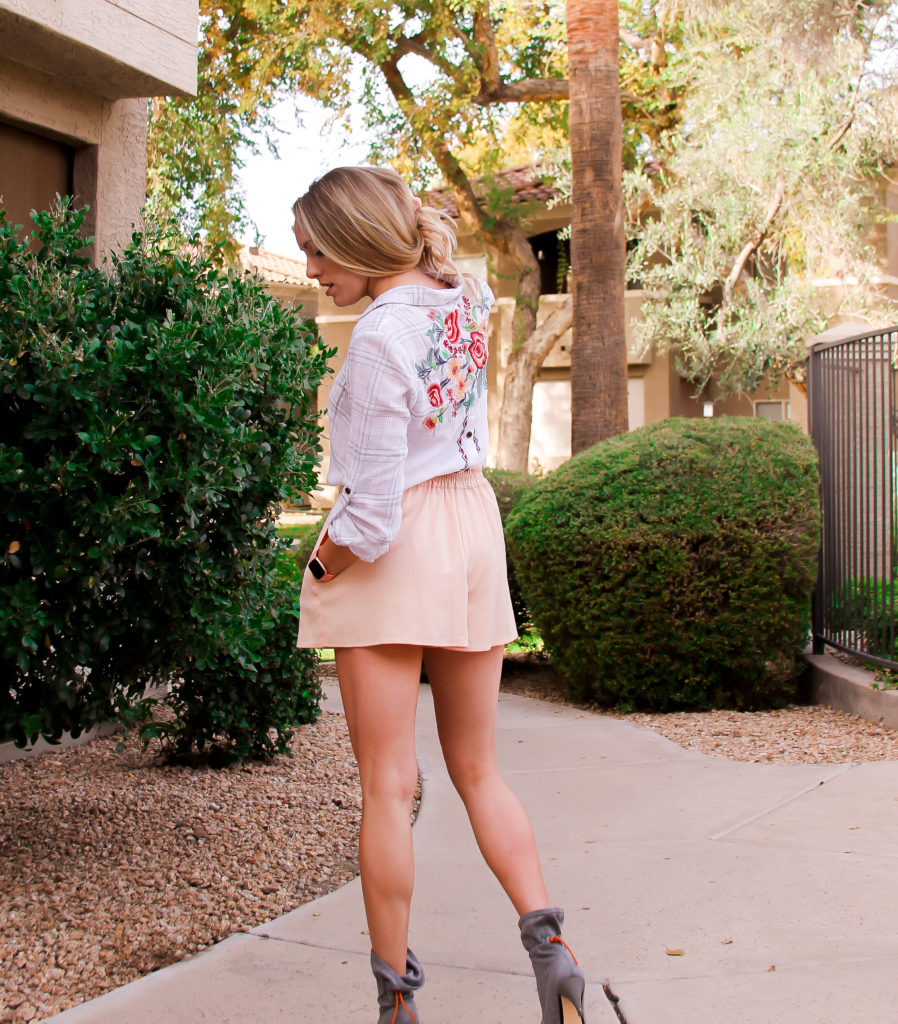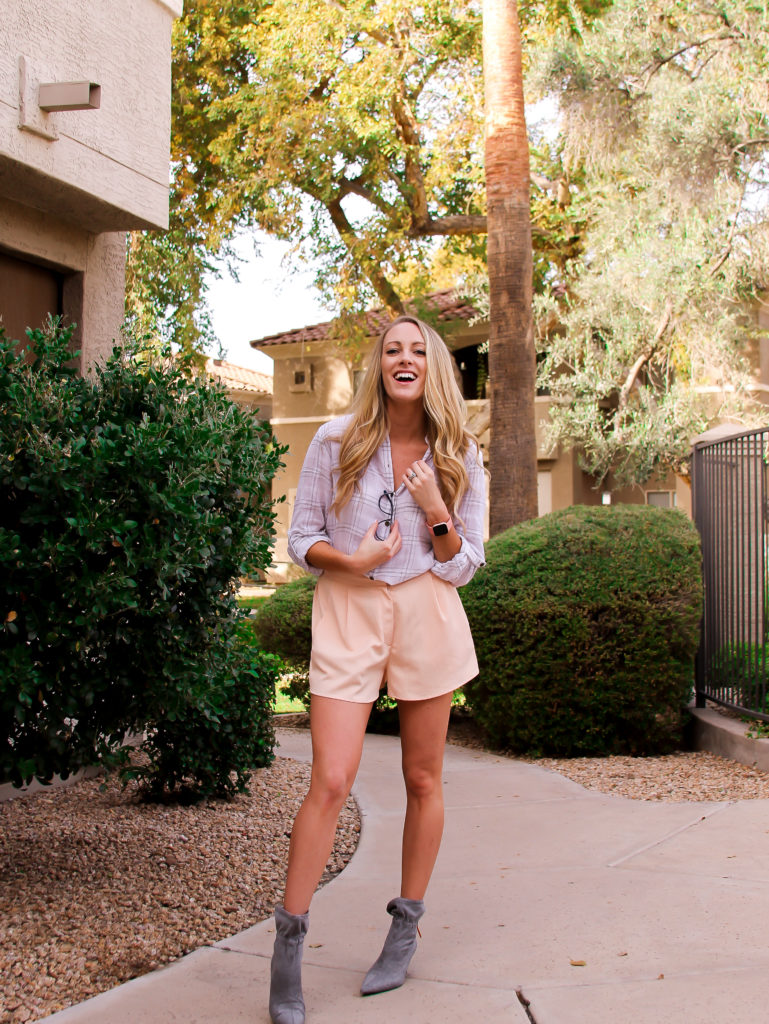 This has been a little taste of what the Caite and Kyla clothing collection can offer you!  I am looking forward to all what this year will bring for you! Thank you for continuing to follow along.