This is my favorite time to shop for all things shiny, glitzy and glam!  New Years and holiday parties are the best time of year to not be afraid to pull out all the stops with a show stopping look!  I feel like if you are not a glitzy person going to a New Year's party is the one time of the year that you can feel totally comfortable and in place with a sequin dress or a blinged out look!  I couldn't wait to link a bunch of my favorites for you from head to toe!  Everything from shoes to accessories is all below.  There are some great sales going on right now for party wear, so now is the time to snag up your New Year's look!  There have been times that I didn't even go to a party and stayed home, yet wanted to feel glitzy and legit sat in my home in sequins.  Hey, you do you!  If you are simply not a dress girl, not to worry!  Velvet jumpsuits and velvet or sequin blazers are so cute right now to even throw over a pair of faux leather leggings or cute jeans!  There are many options to help you feel glam.  Even a statement pair of earrings with chic all black or solid color look will pair extremely well and make you look like the boss babe of the ball.
Some of my favorite party dresses below!
Wherever you are in the world, the temperature and weather will be definitely vary.  This year my husband and I will be in Phoenix, AZ for New Years Eve, so we will not need to be dressed for snow.  However, if you are in a colder climate, one of my favorite trends this year is pairing a pair of fabulous booties with a dress or velvet jumpsuit for example.  You can still feel party ready, yet not freezing as you step out of the car wanting to go dance the night away!

Don't forget the shoes!

An outfit would not be complete without some accessories!

Don't I love a good party handbag!

I thank you all for your support this year!  I love blogging and sharing what I am honestly loving with you all and I appreciate that you follow along! Have a fantastic rest of 2018 and I wish you all the happiness and success for 2019!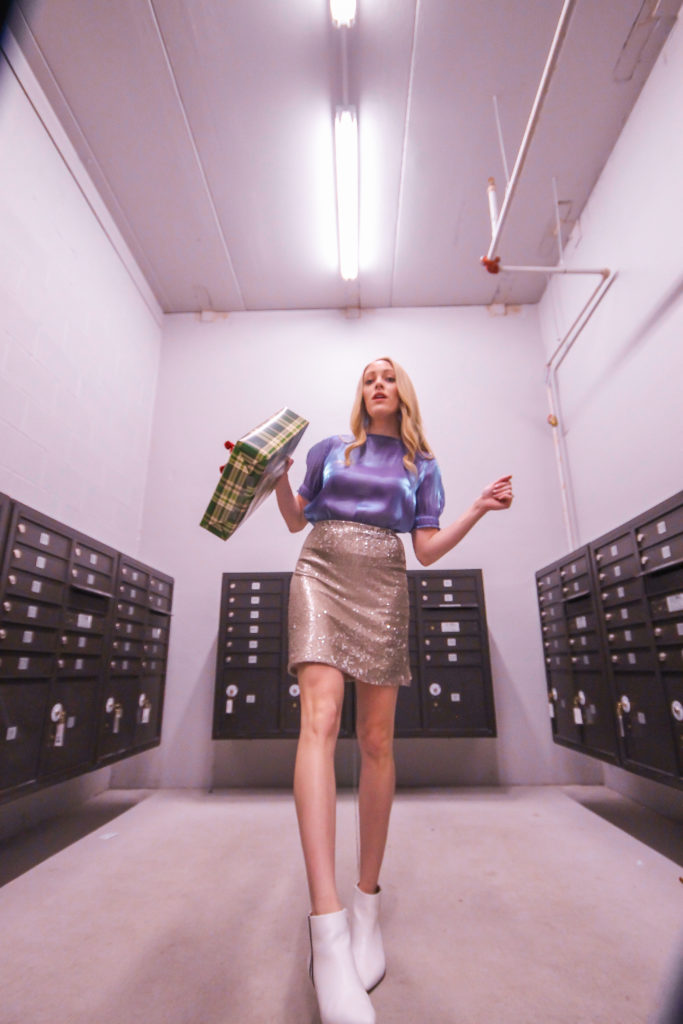 Beaut Optician's Glitz and Glam Party Wear Boutique Below! Happy Shopping!