It's no secret, I have a lot of glasses.  What can I say its almost like my "jewelry" for for all different outfits and moods that I am in.  This is where OYOBox comes in!  It is the most luxurious and beautiful way to store and protect your eyewear.  Not to mention you can see all of your eyewear in one beautiful box displayed for you.  These "homes for your eyewear" make absolutely great gifts for that special someone you know who has even just a couple pairs of glasses.  OYOBox also has a line of "tech trays" and "smart watch boxes" which are very chic for the ultimate tech savy organization.
Tech Trays by OYOBox

Smart Watch Box and Maxi OYOBox

OYOBox Mini. The cutest addition to your eyewear collection!

OYOBox was created out of necessity by a brother and sister team that purely loved their eyewear and felt the need to have a fabulous way to display their collection in an elegant way.  Luba Stark and Michael Kriss are the masterminds behind this gorgeous way to be able to "see, choose, and wear" your eyewear.  As an added bonus, this makes bulky cases that you normally receive with each pair of frames get stored away.  I am a huge de-clutter individual. I love organization and ease and OYOBox does just that for my eyewear.
There are many different sizes to choose from as well as beautiful colors and finishes.  The aqua maxi box pictured below is just so beautiful.  It is one of my favorite colors and was also one of my wedding colors!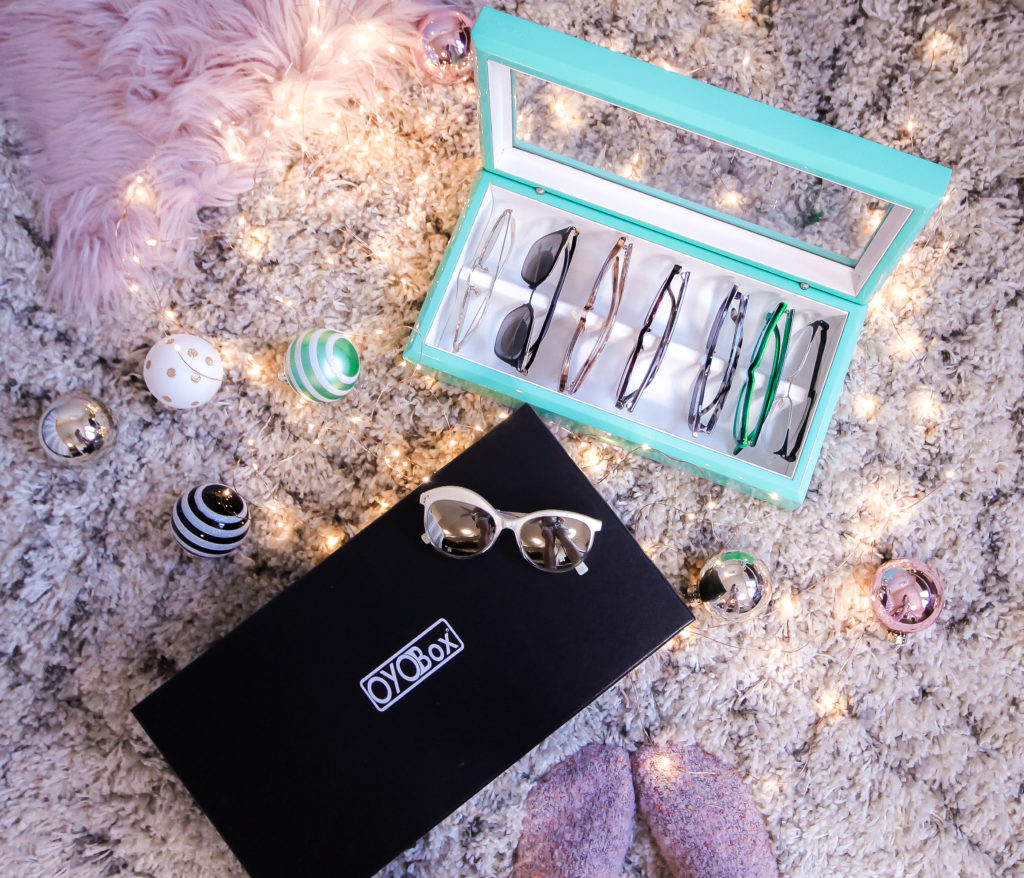 I absolutely love these handmade luxury boxes, from the packaging to the presentation and have teamed up with OYOBox to give one lucky winner one of their own!  That is right, if you win, you choose which ever OYOBox you want!
How to WIN an OYOBox of your choice?!
Follow me @beautoptician and @OYOBox on Instagram
Comment On The Instagram Post Your Favorite Holiday Movie!
Already obsessed with OYOBox?! Feel free to shop away and use DISCOUNT CODE: ERIKA20 at checkout to save on your order!
Happy Shopping and Happy Holidays!