Tis the season of summer sales!  If you are active on Instagram you know that every blogger is covering the Nordstrom Anniversary Sale currently.  This sale is great if you are looking for new fall items that will be on sale now.  As much as I wanted to shop the Nordstrom Sale this year I really had to watch my money.  With a husband in school and with us about to move 3 times in the next year, I have to be really crafty with my blogging content and what I purchase.
This is why I love the when Zara has a sale.  If you are on a budget and want a higher fashion on trend edge to your wardrobe, shop this sale! You can find tops for $9 the cutest shoes for $19, rompers and pants for under $20.  Get crafty, and plan to shop the end of summer sales and stock up!
 If you are like me and get tired of your clothing pretty quickly and change up your style often then shopping a sale is perfect.  Zara as you know it is my favorite store! It is affordable and decent quality.  What I like most about Zara is that it always has something different from your average department store. It has more of a "high fashion" feel to the pieces however not at a crazy prices! The fit of everything is just so perfect too.  I could have gone completely mad at the sale, and my cart at one time had about 30 items in it! I narrowed it down unfortunately but fortunately for my wallet.  Here are some of my favorite pieces I snagged from the sale!
The sale is still going on shop it here! 
I was trying to find those pieces that would transition well from business professional/causal to "my style" on the weekends and for after work events.  This little black and white polka dot top caught my eye immediately for that. It is conservative with the high neck but so fun with a sporty striped cuff at the bottom of the sleeve. I loved putting it with a denim skirt for an after work look.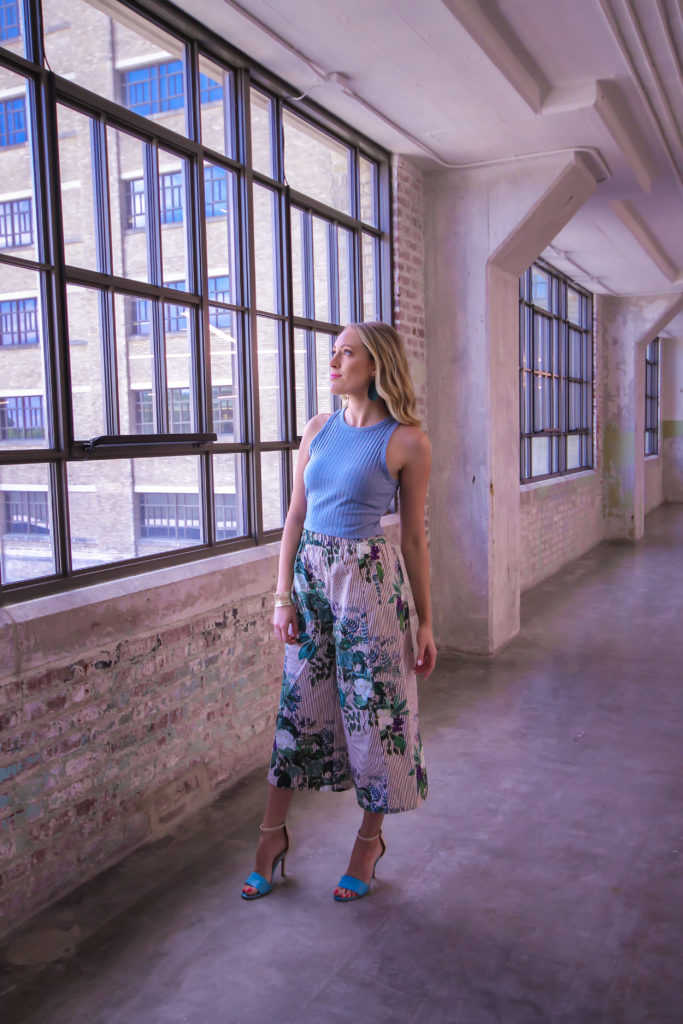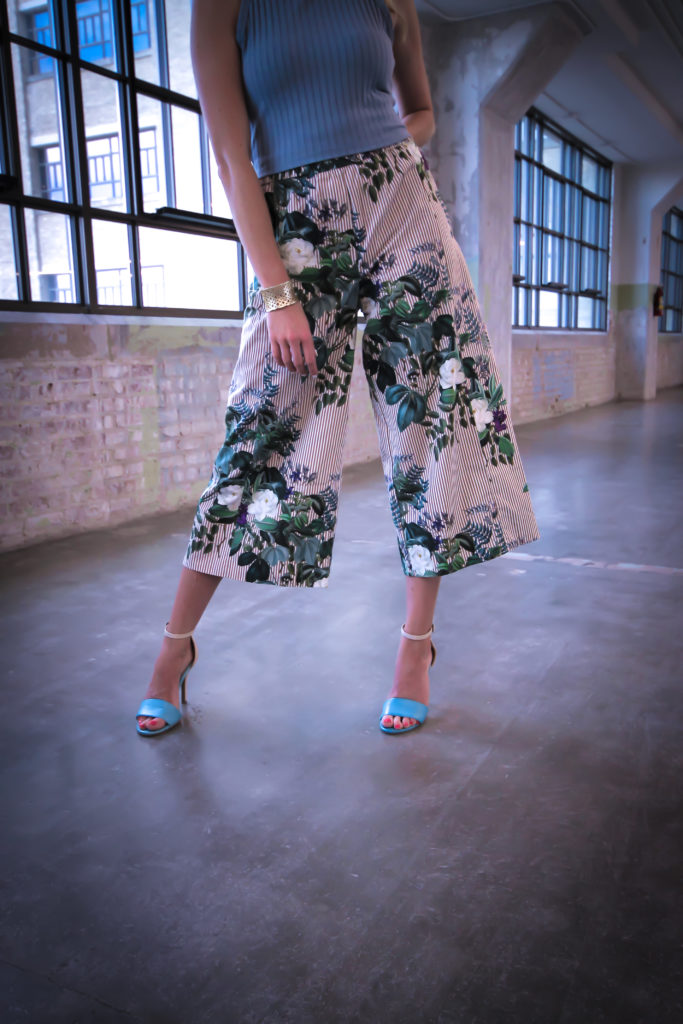 These culotte pants were an absolute must.  I can easily wear them to work with a blouse and they are incredibly cool and comfortable for this southern summer heat due to the lightweight cotton material they are made out of. The mixture of pinstripes and florals have been one of my favorite trends right now too.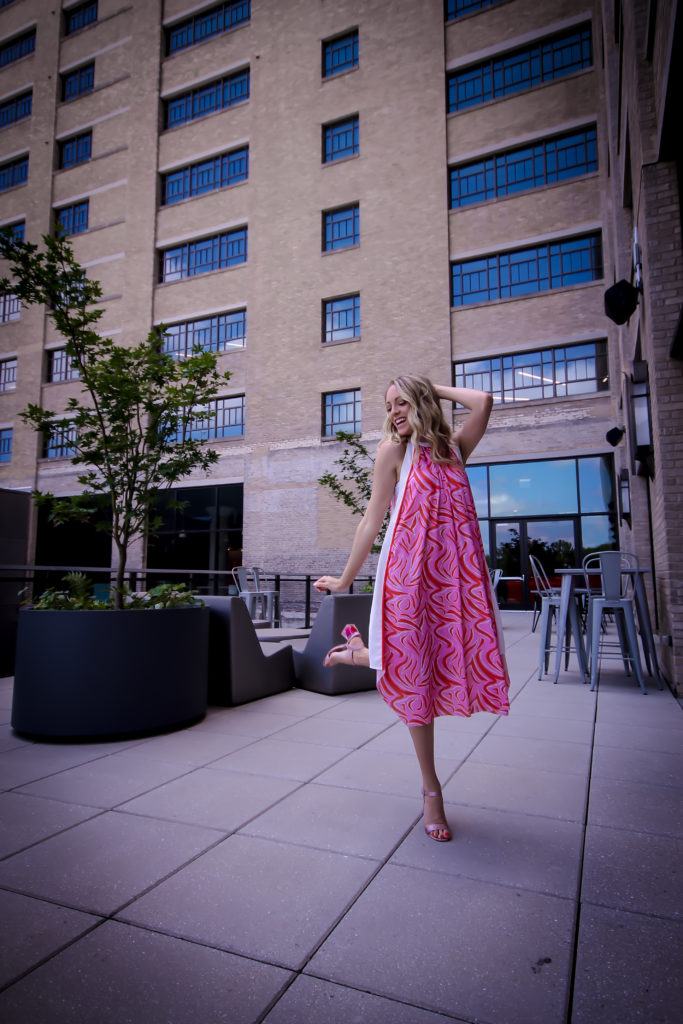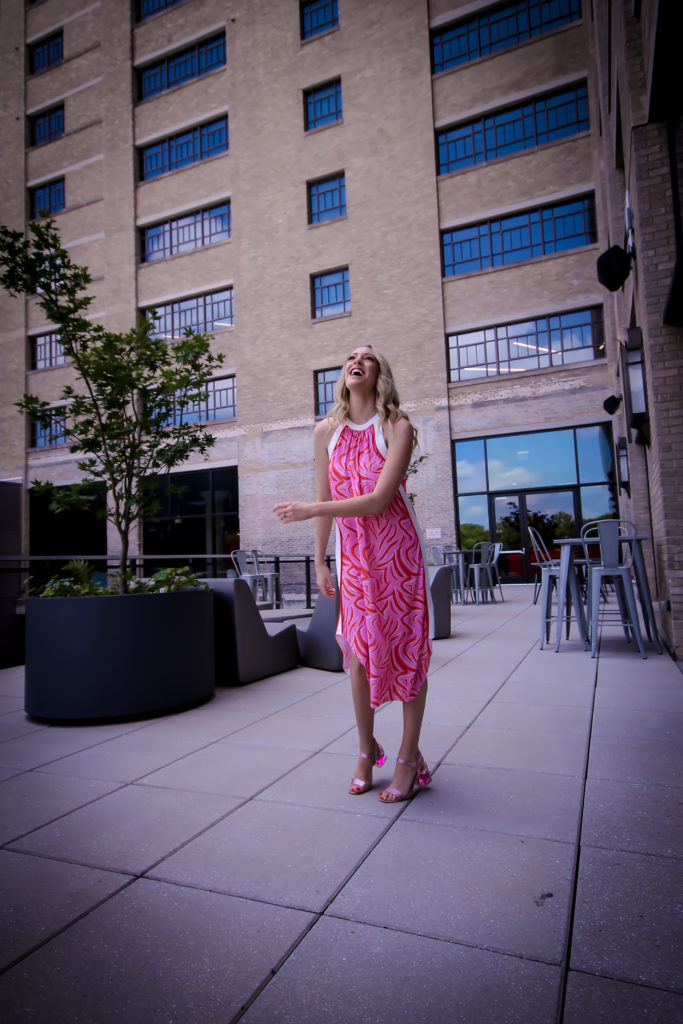 Not necessarily a work appropriate dress, but a perfect dress to throw on over your swimsuit or for beautiful dinner at the beach! The open flow nature of this dress allows a lot of breeze up your skirt! No more hot days with this number!  Red and pink together have been so on trend lately and I am loving the pattern of how it all flows together.  My other favorite part was the neckline. It helps to show off your arms and shoulders in a very flattering way.  If you got skinny pencil arms like me, you need all the help you can get to make your arms look more defined!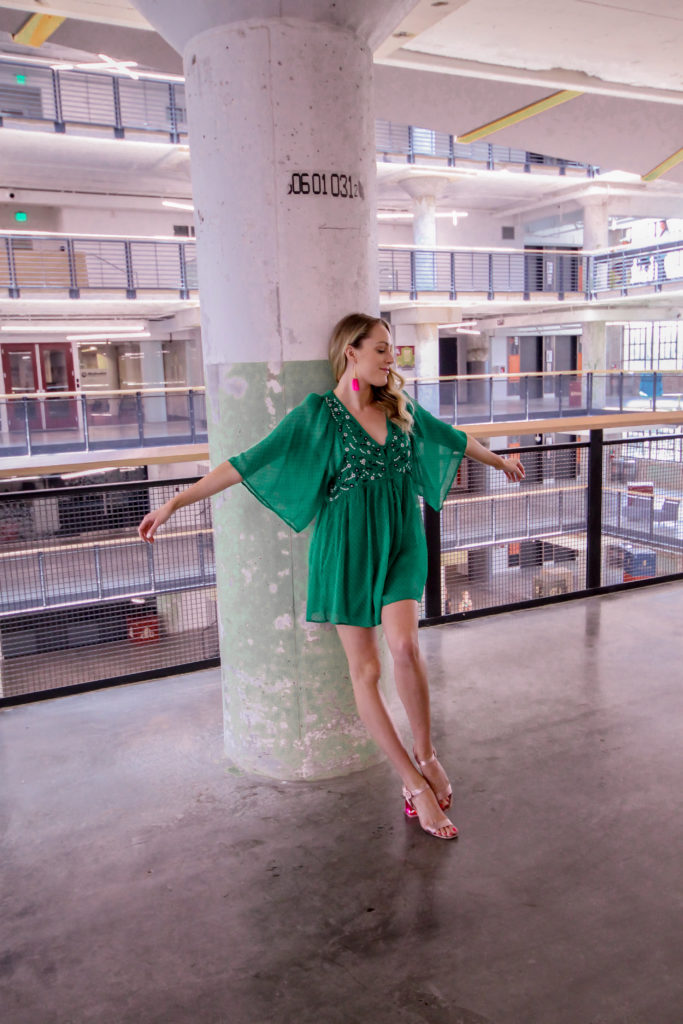 Last but not least, of course I had to buy this gorgeous emerald green romper.  It has a bit of a boho chic attitude about it.  Truly, I couldn't pass it up for the color and the 3/4 bell sleeve.  Rompers make it so easy to just feel dressed up with one piece of clothing.  I loved the tiny embroidered flowers on the top, which is another huge trend right now.  You also can't go wrong with mixing pink and green together.
Would love to know… What is your all time favorite place to shop? I'm always looking for new store obsessions! Comment below!