Do you want to know what I have just added to my skin care routine?  As a girl on the go with a full time job and a blog on the side, I need my skincare routine to not be too involved but actually work!  I have recently collaborated with Lumene, a skin care line that is inspired by Nordic women and their self care practices.  Women from Nordic countries like Finland, Denmark, Sweden, Iceland and Norway have always had a reputation for having the most pure and luminous looking complexions.  I was so excited to try  Lumene's products because I am of Swedish ancestry too!
Just how do these Nordic women look so glowing and gorgeous given the harsh drying winters they have to deal with?  This question has made Lumene a unique product for our skin.  They actually use the natural and wild ingredients like berries, plants, seeds and tree sap that continue to survive and thrive despite the weather's ups and downs.  With these almost invincible ingredients comes amazing scents, anti-aging, and overall protective properties for your skin.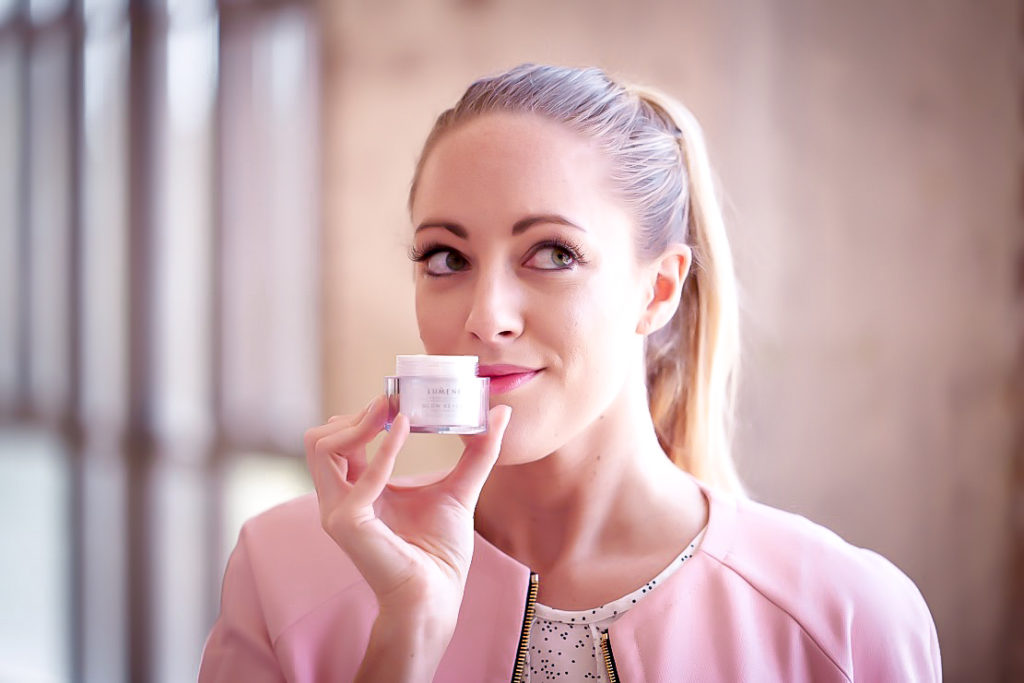 8 months of unbroken winter darkness followed by 4 months of 24-hour summer sun.  This explains the annual light cycle in the Arctic.  What comes out of this is truly amazing.
The above light cycle produces plants that have the most potent nutrients and anti-oxidents our skin will want and crave.  I'm about to share my 3 favorite products from Lumene that I have recently incorporated into my daily routine.  They are all from the Valo "Light" Collection and are perfect for all skin types to be used year round. They have many other skin care products like cleansers, masks, and even makeup!
Check out Lumene's website here!  
I loved the "Arctic Berry Cocktail" it is a brightening hydra oil that contains vitamin-c.  Having vitamin-c in your skin care routine is essential in my book.  It will actually help to repair and protect your skin from sun damage and keep your skin looking and feeling youthful.  All 3 of the the Lumene products that I have in my routine have Vitamin-C in them.  It is an anti-oxident with anti-aging properties and every product that has this ingredient always smells incredible, which is a huge factor for me when I am putting something on my face.   This hydra-oil is perfect if you have really dry skin and need some serious moisture without the goopy sticky feeling.  I will most certainly use this more in the winter time. I like to use this after a mask or when my skin really needs a boost of moisture.  It is pretty perfect after a day spent in the sun to replenish that moisture!
Give your face the cocktail it deserves! – Arctic Berry Cocktail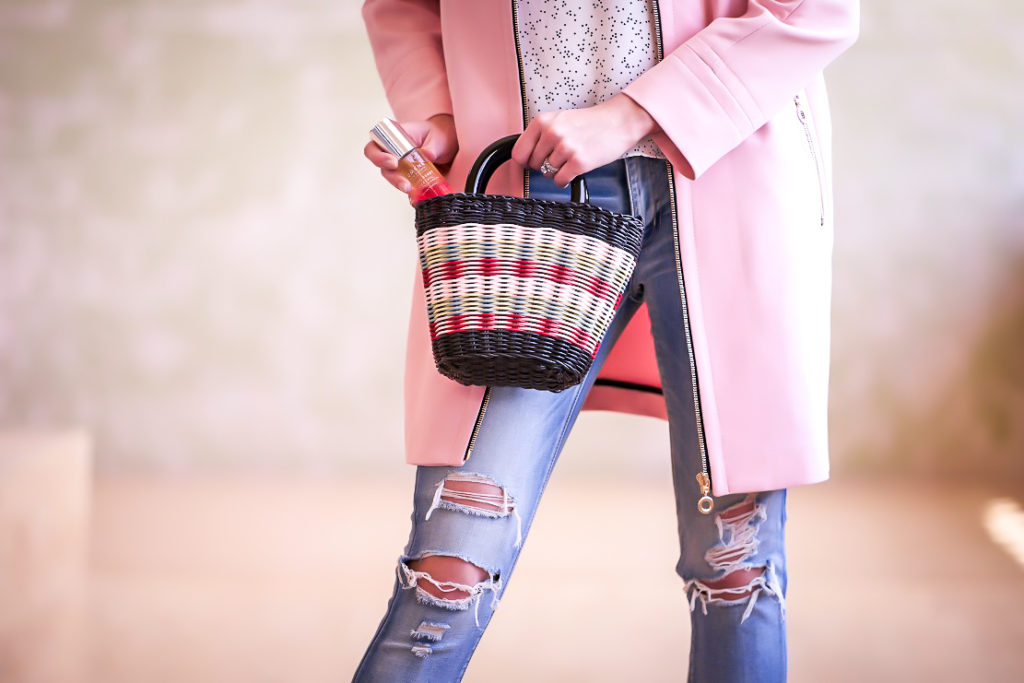 I'm 29 years old and will be 30 this October, so anti-aging and moisturizing is a big concern of mine.  Eye cream is the number one item you must put in your skin care routine if you are around my age.  Our skin is much thinner around the eyes and requires a little something different than your average moisturizer.  The "Bright Eyes All In One Treatment" is a great staple to add right now. You only need a little bit to dab under the eyes with your ring finger and you can also put this on your upper lids morning and night.  It also has my favorite ingredient, Vitamin-C.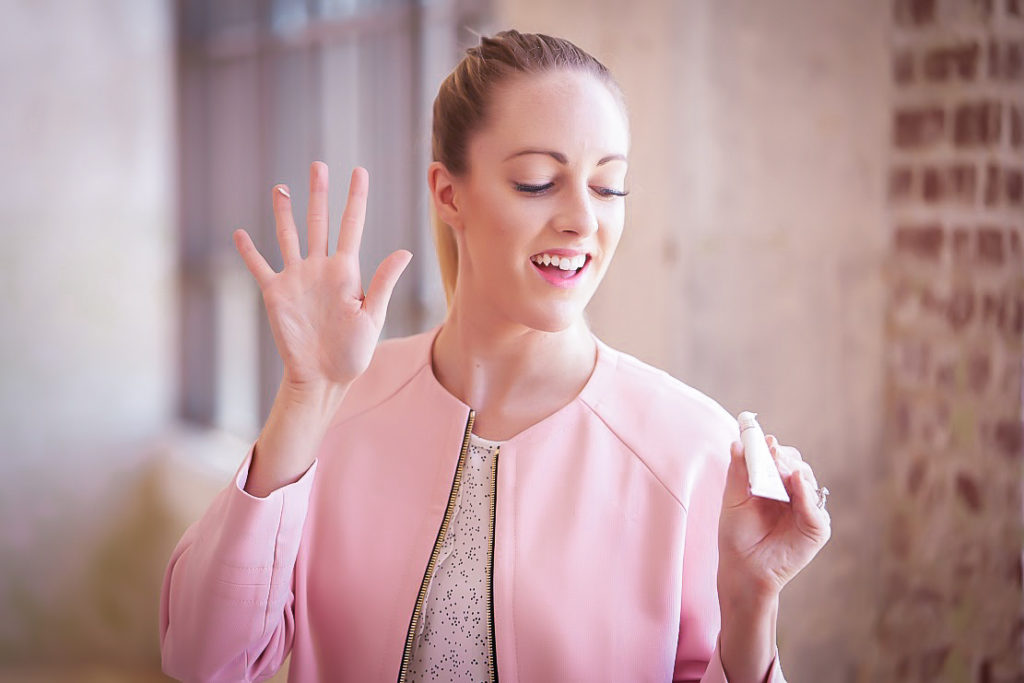 I have tried many upon many face moisturizers… many have been fantastic yet super expensive, others in-expensive yet didn't do much of anything.  The "Glow Reveal Moisturizer" by Lumene was top notch.  It reminds me so much of the Glam Glow glow starter moisturizer which I love too, however, I love the price of this Lumene one a whole lot more.  It is so creamy and light feeling and smells like a fresh zested orange creamsicle! The scent isn't overpowering and has beautiful balance of scent notes.  What I love most about this moisturizer is the lightweight feeling and the fact that it gives you a subtle glow.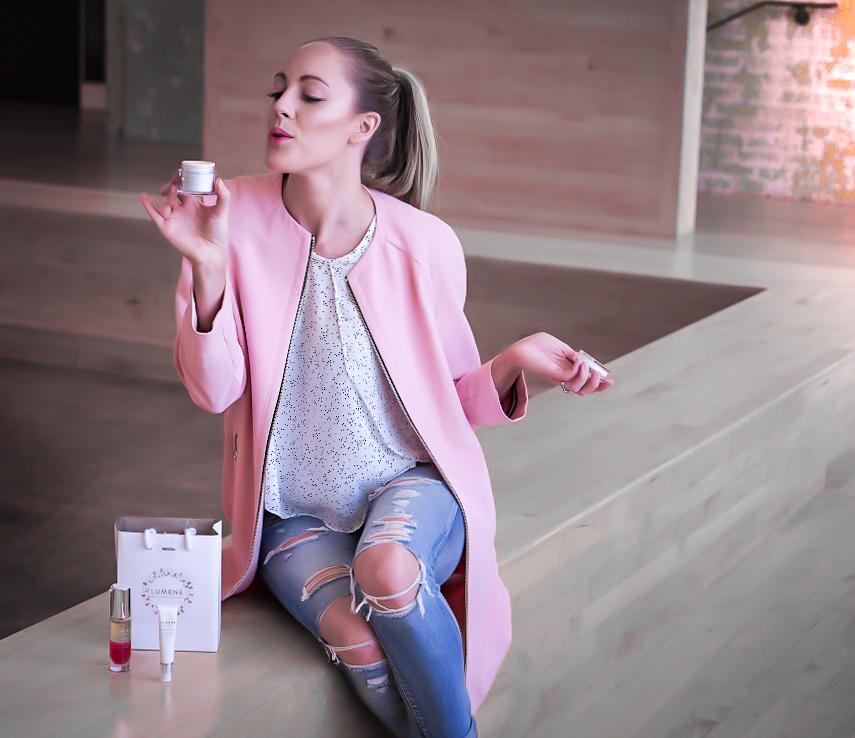 You can purchase Lumene products online at Amazon or Target and Walgreens!  Theses products are a great example of a drugstore cosmetic product that feel extremely high end! The results are in… I've had to wear less makeup and foundation from using Lumene!