Who doesn't love to express themselves with a cute graphic tee?!  I always get a kick out of one that just seems to speak my language.  Graphic tees can immediately read more casual due to the nature of them.  It is super easy to throw it on with a pair of jeans or even some comfy shorts and flip flops.  However, I always love a style challenge and I chose to figure out how to dress up a graphic tee.  Here we go!
Fashion Juxtaposition has always been a favorite of mine.  Doing the unexpected, express yourself with something different. Put some sneakers on with a dress, put some heels on with some shorts, its that little unexpected touch that can really make the outfit.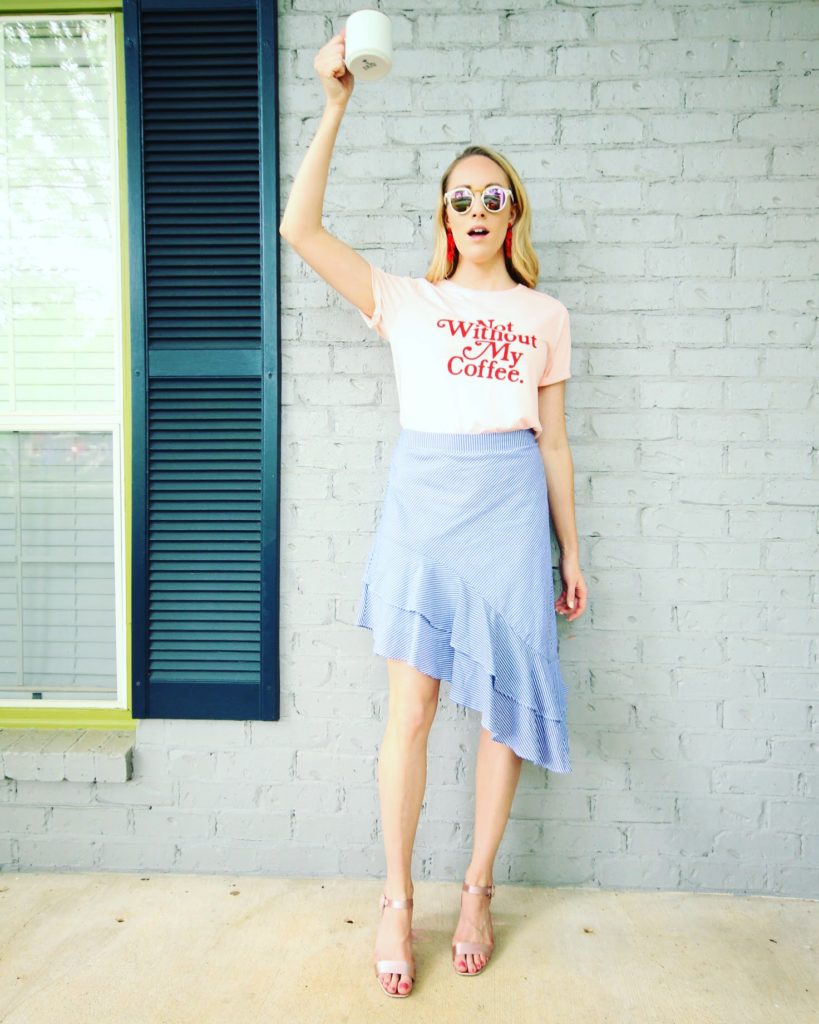 When I saw this graphic tee, being the ultimate coffee lover that I am, I had to have it!  Pink and red have been a huge color combo trend this spring and I love every bit of it.  I paired this Bando Graphic Tee with a blue ruffled skirt from Target and some sandal heels from Zara.  I added a pop of red statement earring to bring out the wording on the tee shirt.
Shop this adorable Tee Below! It is also incredibly soft for a tee shirt.
I discovered Huxley + Harper on Instagram due to their adorable product photos! I love the California vibe they have, must be because they are from Newport Beach California!   Clearly I love coffee and champagne here, as you can tell I go for the graphics tees all about my favorite beverages.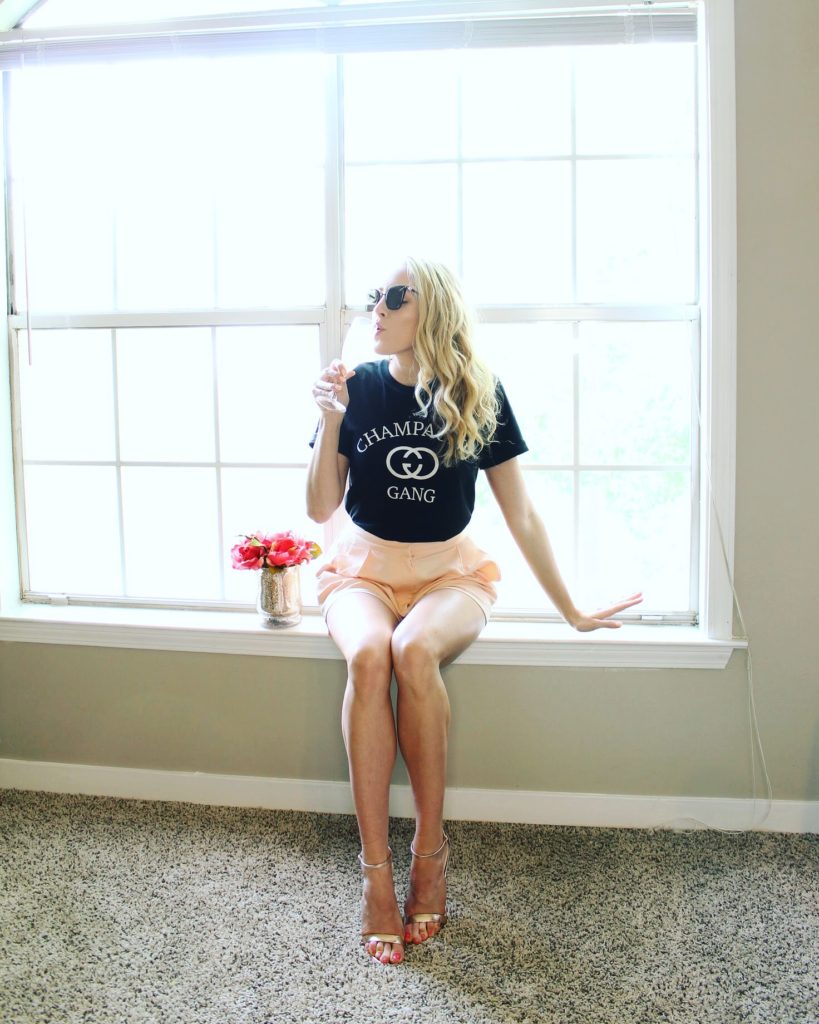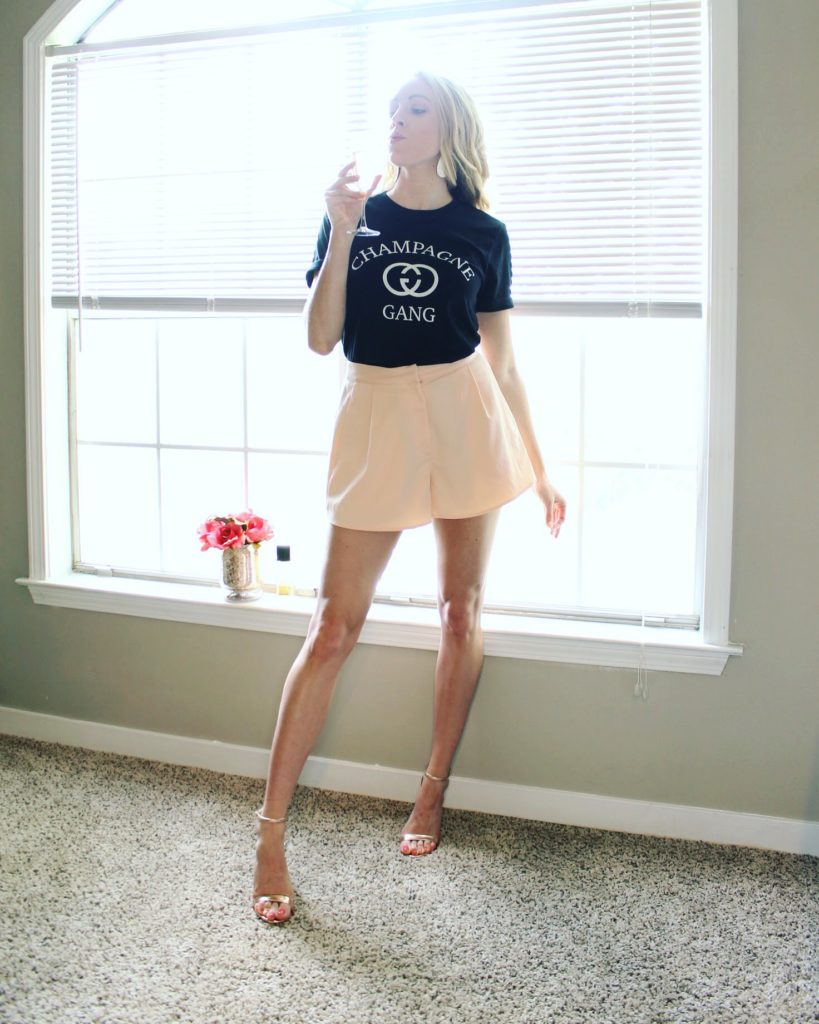 I paired this black and white graphic tee by Huxley + Harper with some blush high waisted "flippy" shorts from Top Shop. I wanted to dress this look up so went with a rose gold simple strap heel by Steve Madden.
I hope that this little post gave you some style inspiration on how to style a graphic tee.  There are more ways than one for sure.
Express yourself with your style always!