I vividly remember taking my denim skirt that was no longer "in style" putting it in a black trash bag and taking it to Goodwill.  Over the years I've learned from making this mistake of throwing out that skirt that certain pieces always make a comeback.  Skinny glasses, chokers, platform shoes, plaid pants, I could go on and on about all of those trendy items I wore as a teen that are now trendy once again.  Let's be honest, I probably wouldn't have fit into that skirt still, but it is neat to see which trendy items make their way back time and time again.
Denim skirts long and short are everywhere lately!
I purchased this skirt from H&M and absolutely loved the asymmetrical hem and fraying at the bottom.  It is super high waisted as well.  If you do purchase this skirt or any denim skirt from H&M (because they have quite a few to choose from) size up they all run a bit on the small side.  Click here to shop the exact one! 
I've styled this skirt 2 different ways.
The first look is keeping with the 90's theme! Tiny tinted eyewear, a front tie blouse and hoop earrings.  Click here to shop the blouse from H&M!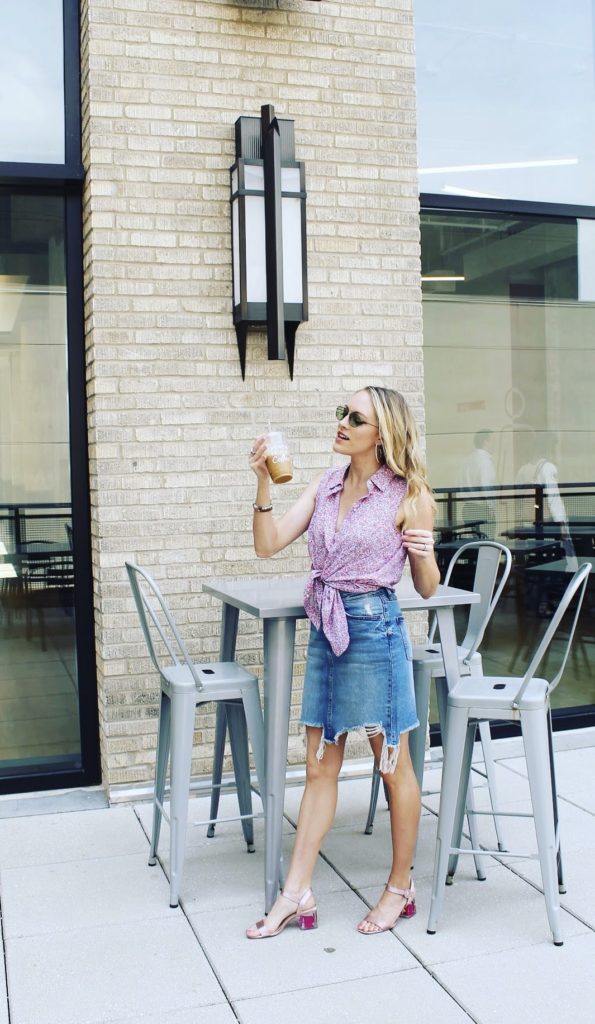 Had to pair this with some beaded bracelets from Mala Prayer Beads.  Eyewear from Eye Society Memphis this is the Oliver People's "Kress" in new antique gold with light green tinted lenses. Top is from H&M it is also under $10.  Tying the front adds such a 90's touch.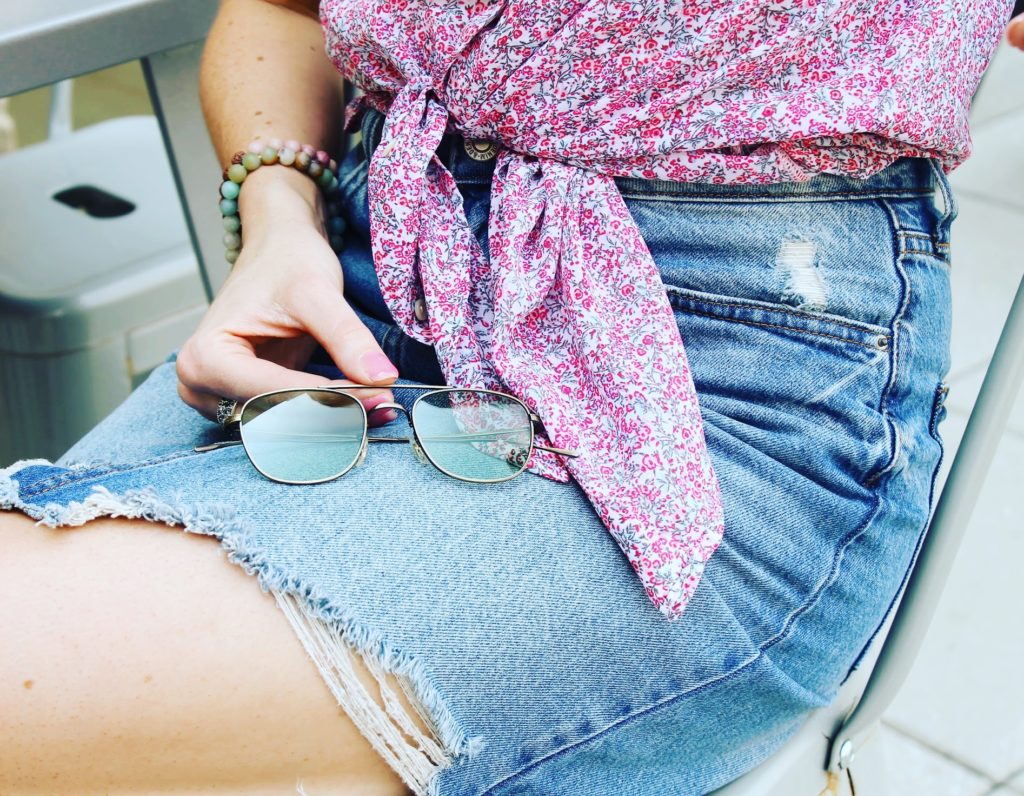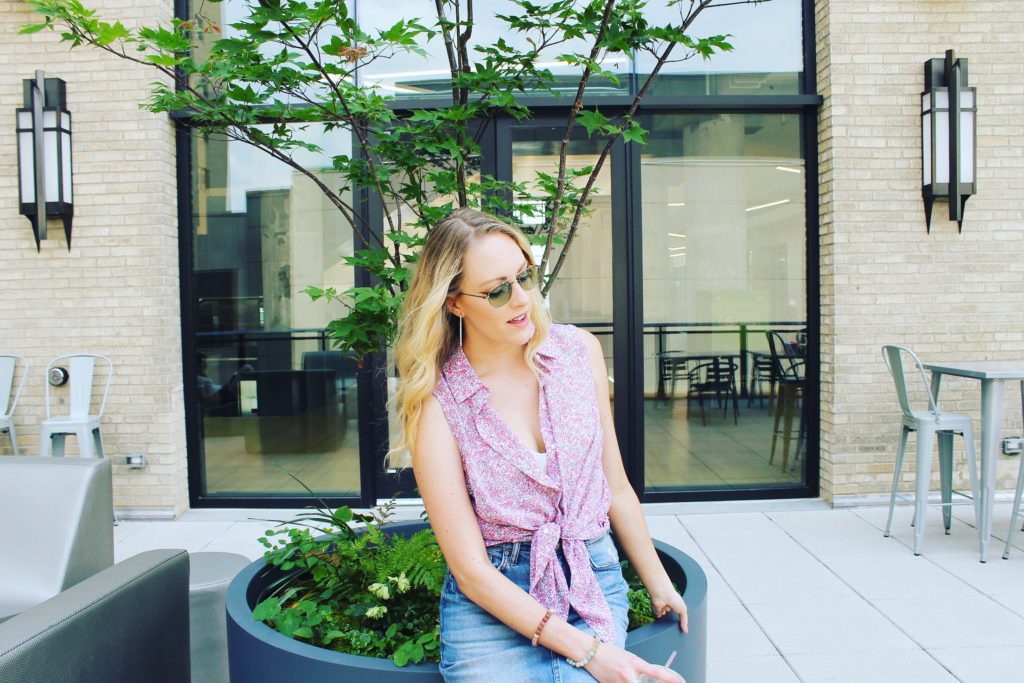 The next way I styled features this bright and beautiful summer scarf from JCrew.  I had a little bit of a time trying to figure out how to wear a scarf for summer, a good blogger friend and stylist of mine Jamie from @stylebyjamielea helped me out.  I love the simple tie in the front, there is no need to wrap it around your neck like you would in the fall and winter.  I thought it was so happy and bright and wanted it to be the focus of the outfit.  This denim skirt is casual but makes me feel very put together and classy with the high waist.  It definitely helps to show off your curves!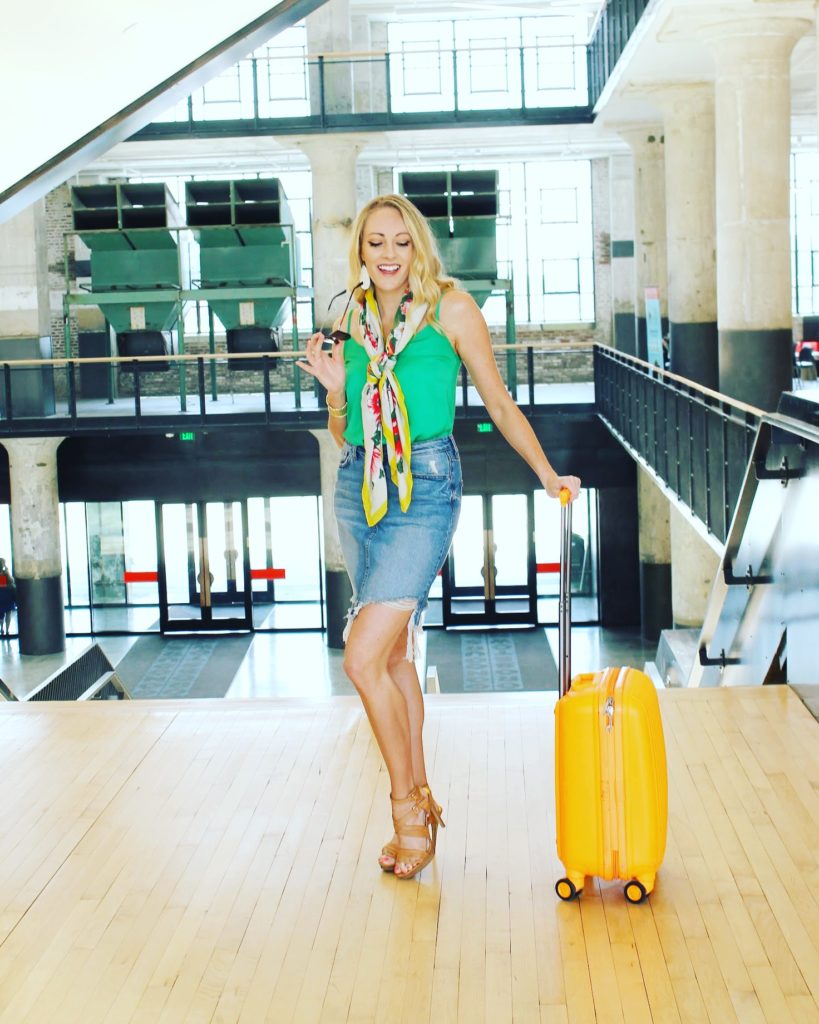 Perfect Weekend Getaway Outfit!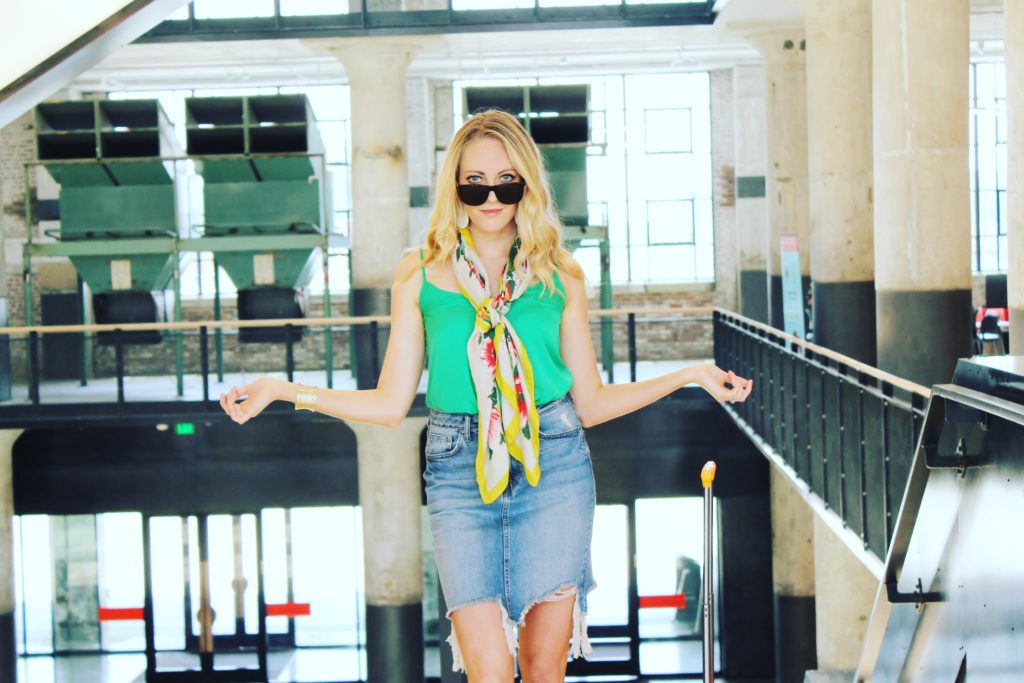 This summer scarf gives me vintage old Hollywood feels.  I need a be driving in a top down convertible with this on!  Eyewear is by Gucci from Eye Society Memphis. Bright green tank is from Zara.  Earrings pictured below are the "White Cork" in size medium from Nickel and Suede.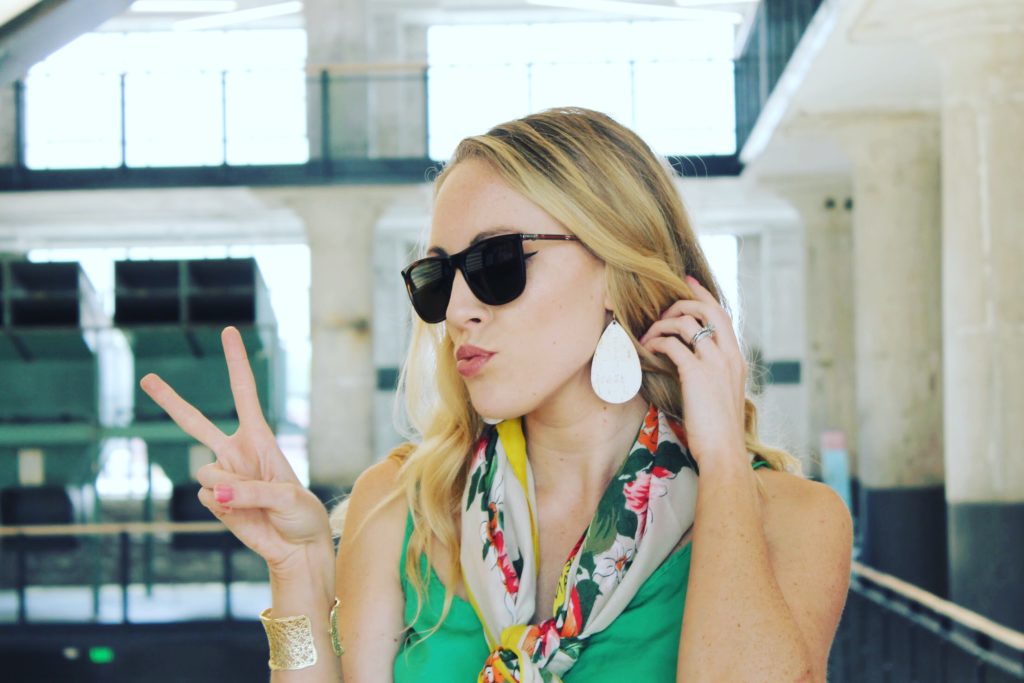 Shop some similar summer scarfs below!
Would love to know your favorite "timeless" pieces you still have or wish you never gave away.  Comment Below!