Last Saturday was a very high brow affair.  I'll admit, I'm still in awe of the Royal Wedding! Isn't it every girl's dream to be a princess? I spent the morning watching all of the details of the wedding while of course paying close attention to what all of the guests were wearing, my favorite part!  I adore British Fashion, they are so ahead of us, in terms of style.  I always look to them for inspiration and it always seems that America gets on board with what is trending with them about a year later!
In honor of Royal Wedding between Megan Markle and Prince Harry, I went to High Tea at the Peabody Hotel in Memphis, TN with some other bloggers.  This was my first High Tea experience and it did not disappoint. I felt transported out of Memphis to England!  From the decor, to the service at Chez Phillipe, everything was beautiful.  Reservations are required for afternoon tea and they offer 3 courses. Although they were small bites all displayed 3 tiers of silver, I was quite full by the end of it.  With your tea, you do have an opportunity to purchase a glass of French champagne to go with it. Which of course I had to partake in.
When one is wearing a fascinator, one must have champagne in hand.
All these #memphisbloggers have such unique style.  Give them a follow!
@bwhstyle @stylebyjamielea @simplymagen @memphismandysue @tabithfaith @the.elle.aesthetic
The most dainty finger food that looks tiny, but definitely fills you up and satisfies your tastes.  My personal favorite was the smoked salmon.
White Peach Blossom Tea. Poured To Perfection!
Stressed is Desserts spelled backwards!
High Tea is a dressy affair. Out of respect for the beauty of the hotel and for the restaurant, I went with all the British wedding guest attire vibes I could.  I call this dress my Ted Baker Knockoff. I adore Ted Baker London's floral midi dresses and this one was perfect to me. I paired it with my shoes of the Spring from Zara, and of course a pink fascinator by August Hat Company.  I had to use the new Aspyn Ovard face palette from Tarte.  This palette is perfect for a daytime glam look.  It even has a shade in there called "Tea Time"!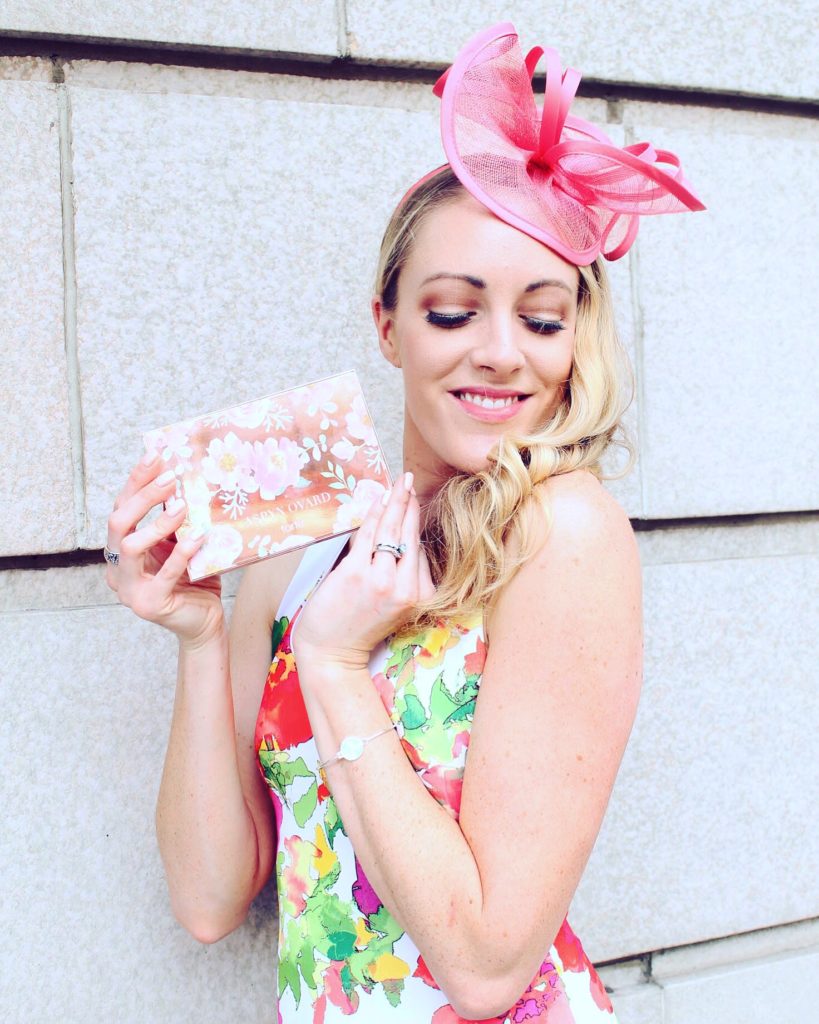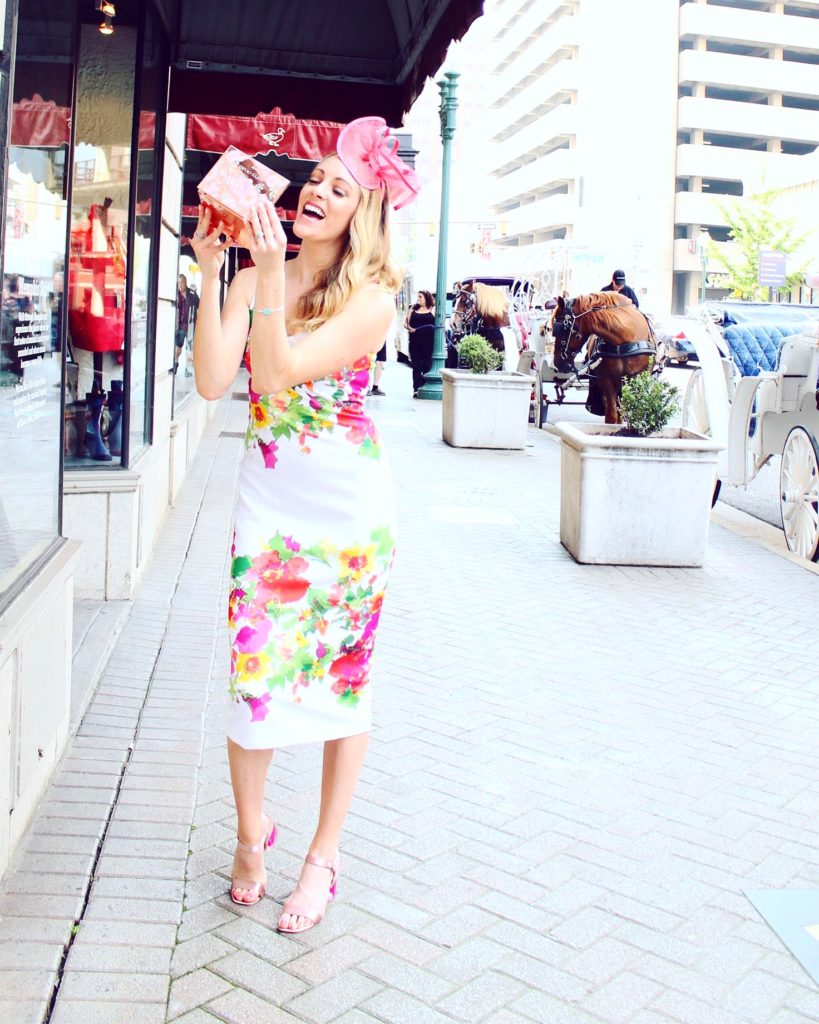 "Nothing can be wrong when you have a cup of tea in your hand." – Dr. Sandra McChesney
(A quote from my late mother in law.  I can still hear her saying this. Tea has such healing powers.)