Every spring in Memphis, TN there is a week dedicated to talented fashion designers locally and worldly known.  Memphis Fashion Week is where local and regional fashion designers come together to show their hard work on the runway as well as on freeze models throughout the venue.  I've attended Memphis Fashion Week for the 3rd year in a row and this year it did not disappoint!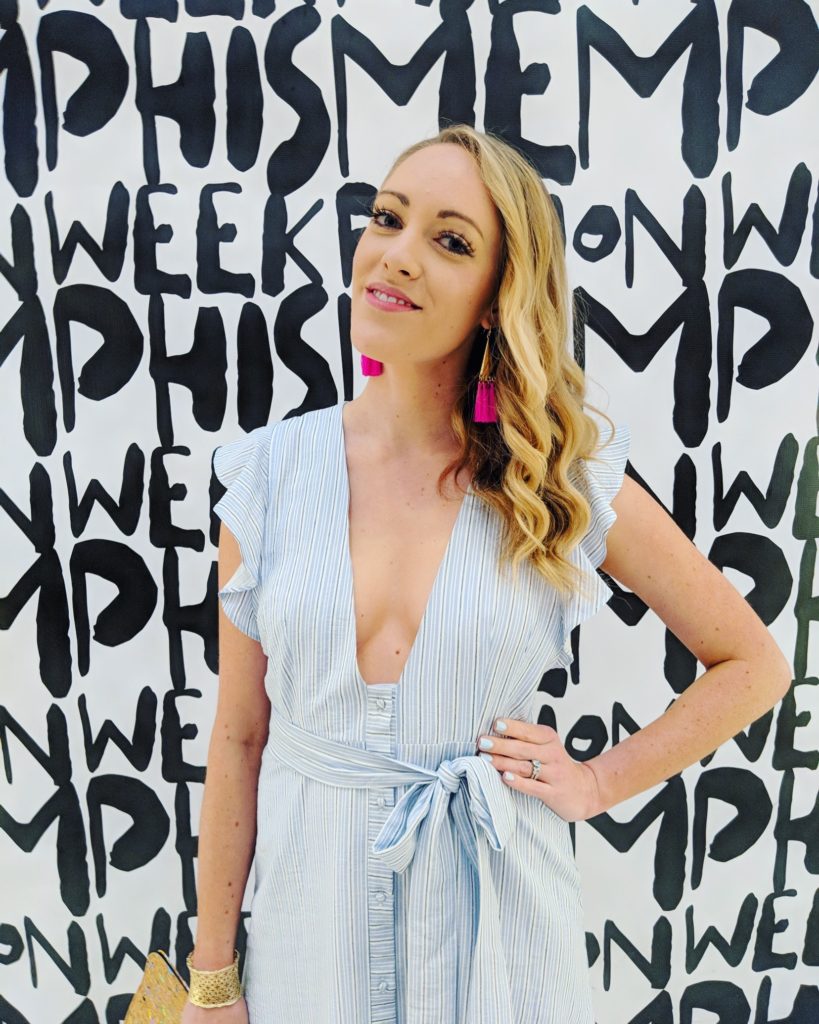 There is everything from trunk shows, chances to shop, blogger influencer luncheons, and of course my favorite, the runway shows.  My favorite show to attend each year is the Emerging Memphis Designer Project Show as it showcases local talented designers and then a featured designer at the end.  This year the show was at The Memphis College of Art and encompassed a very broad range of fashion.  Everything from chic activewear to costume like couture.  Below are some of my favorite pieces that came down the runway.
"Fashion you can buy, but style you possess. The key to style is learning who you are, which takes years. There's no how-to road map to style. It's about self expression and, above all, attitude." -Iris Apfel
Designer: Avienne Robinson
Of course I fell in love with this whimsical pink two piece dress.  This was part of the Singles Collection where the designer had to have 1 to 3 garments that were not necessarily a cohesive collection.  I loved the depth this skirt had and mesh has been seen all over the runways lately.
Speaking of mesh, this mesh dress below was so unique to me.  It was fun and playful and even had googly eyes on it.  I thought it was a perfect mixture of quirky elegance.  This dress was part of the Mini Collection, where the designers had to have a cohesive collection of 5 pieces.
People will stare. Make it worth their while. -Harry Winston
Designer: Casey Beck 
Also from the Mini Collection, this dress was like a mermaid's dream! I would love to own this and take it on my next vacation. I feel that it could be worn as a dressy statement swimwear coverup or even an elegant gown.  The performer in me also thought this dress would be an absolute singers dream to sing in.
"In order to be irreplaceable one must always be different." – Coco Chanel
Designer: Danielle Peirce
Clearly with these 3 pieces I have a soft spot for mesh fabric.
Who knew a simple pair of jeans could be so fun.  I've always loved distressed or patchwork denim there is something imperfect about it that makes it interesting to wear.  Sometimes it is best to have that be the focus of the outfit and pair it with a simple white top just like below.
"I always find beauty in things that are odd and imperfect, they are much more interesting." – Marc Jacobs
Designer: Katarina Guenther
I was in awe of the talent of the designers.  How wonderful to have teen designers be able to showcase their pieces and continue to develop their style.  I loved the primary colors and playfulness of this jacket below.  I could see it being paired with jeans as well.
"I think there is beauty in everything. What 'normal' people perceive as ugly, I can usually see something of beauty in it."- Alexander McQueen
Designer: Erik Lawriski
Finally, the final show of the runway featured Siss Viss (Mary Ambrose). She is absolutely inspiring. When I read her bio I couldn't get over that she had a totally different career as a flight attendant.  At age 56, and after 3 years of designing with unconventional materials she has really made a name for herself.  The final show was beautiful and eerie. Everything from the makeup to the hair to the music as the models walked very unusually slow down the runway was breathtaking.
Designer: Siss Viss (Mary Ambrose) @sissviss
This event would not be complete if I didn't share some of my favorite #memphisblogger looks at the show.  Fashion brings about a community of people. It helps us escape into a world where we don't usually go.
"Fashion is the armor to survive the reality of everyday life." – Bill Cunningham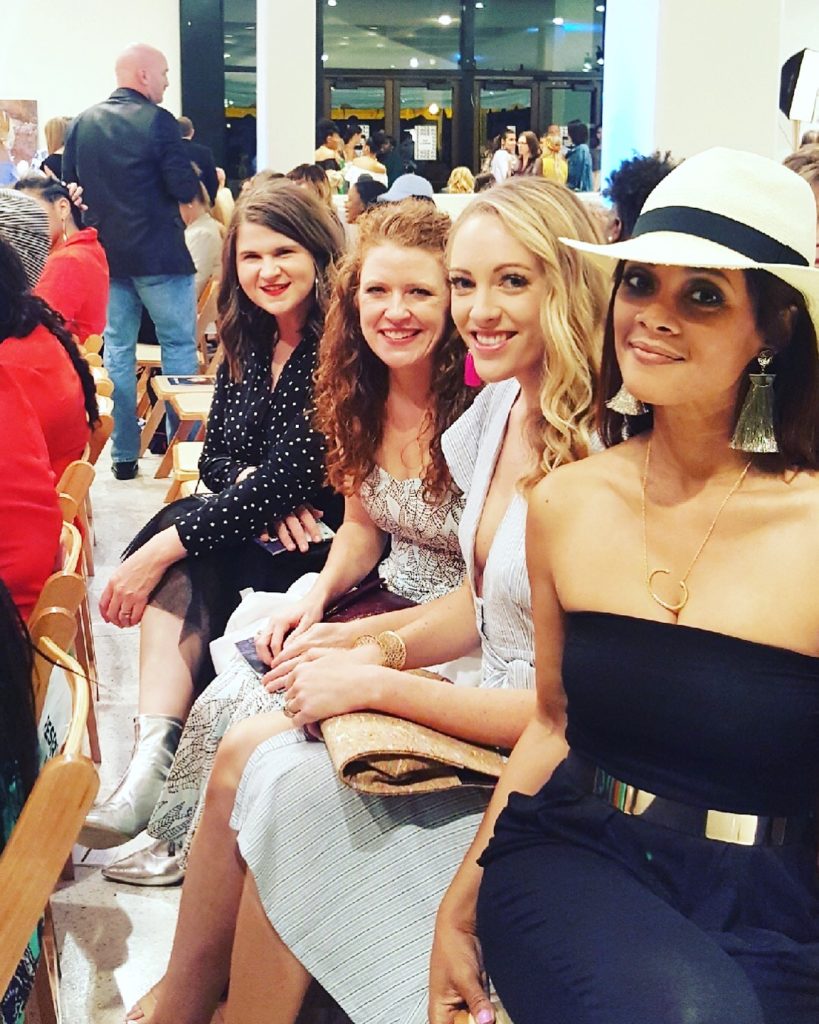 @tabithafaith @stylebyjamielea @beautoptician @keepingupwithcandyblog
@caitlinmcgill_ @curvaceouslybee
How cute are these Mini Bloggers!? It was really refreshing to see these 2 young ladies take pictures and be so excited about the fashion coming down the runway.
"Playing dress-up begins at age five and never truly ends." – Kate Spade
"Fashion is very important. It is life-enhancing and, like everything that gives pleasure, it is worth doing well." – Vivienne Westwood