Music, art and food festival season is upon us!  It is a chance to truly express yourself and wear something that is a total fashion juxtaposition if you so choose.  This is why I absolutely love festivals!  You can feel young, wild, and carefree while enjoying your favorite music, food and art.  Coachella is on my bucket list as well as one day going as an influencer to the REVOLVE festival party right outside of the Coachella valley.   For the past couple years, I have really gotten into and admired the fashion that goes down at these festivals.  It is always entertaining and something to see!  Some major fashion critics have even called Coachella the "new" New York Fashion Week because the fashion is just so original and interesting.  Are you planning on attending any festivals this year and in need of  some outfit inspiration and tips on how to make your fun festival make up last throughout the day? Lets get into it now!
Memphis in May is coming up and the Beale Street Music Festival is always a muddy blast right on the Mississippi River. This is why I highly recommend getting yourself some rain boots or some sort of shoes that you don't mind getting dirty while you jam out.  I absolutely adore my Hunter Boots, they have become a functional fashion staple for many.  Kate Moss made them look so chic and perfect at the Glastonbury Festival in the UK, and since then have been seen on countless fashionistas.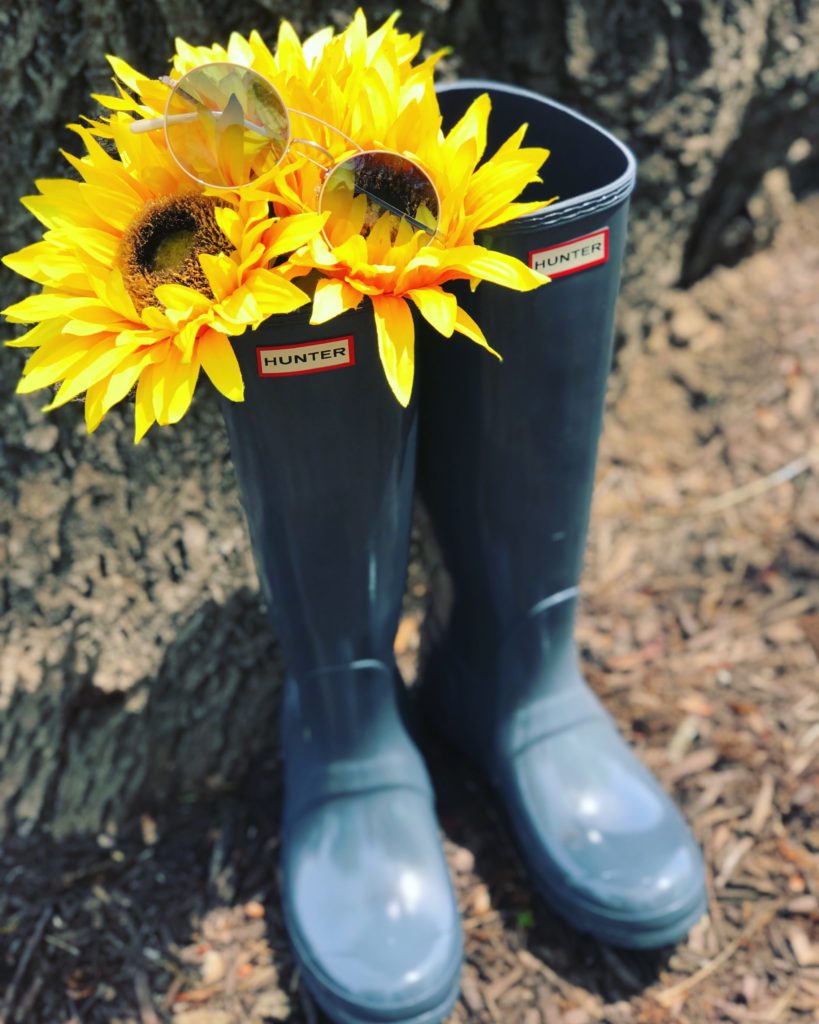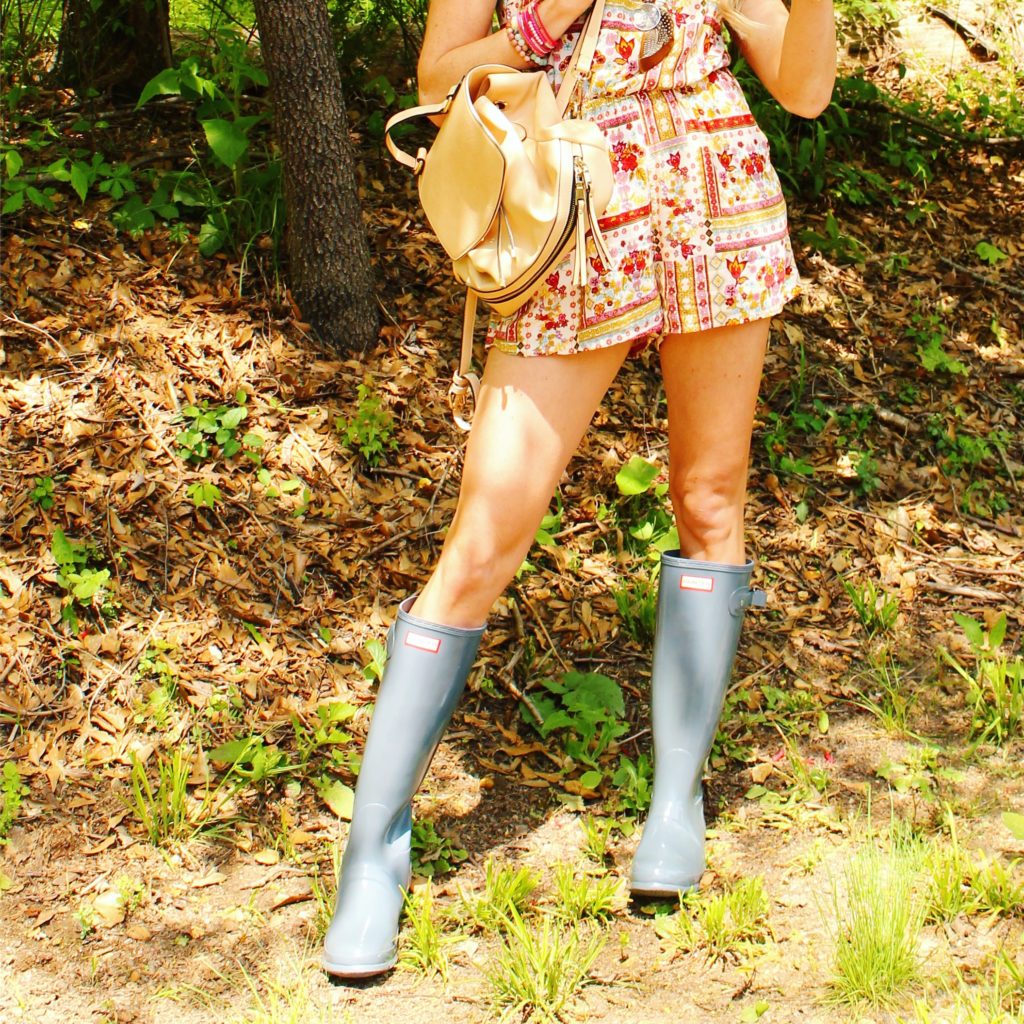 Shop some of my favorite British Wellies Above! They are so worth the money and will last you years.
How do we make that festival makeup stay and slay all day? Festival makeup is all about glitter and shine! Don't forget your favorite highlight and some glitter gloss, which is so on trend now.  I couldn't be happier that lip gloss has made a comeback! I am currently loving the Becca Highlighter and love the shade "vanilla quartz."  For some shiny unicorn dreamy lips my go to is the "Urban Decay Hi-Fi Shine Ultra Cushion Lip Gloss".  It gives the perfect amount of shine and a bit of sparkle without drying your lips.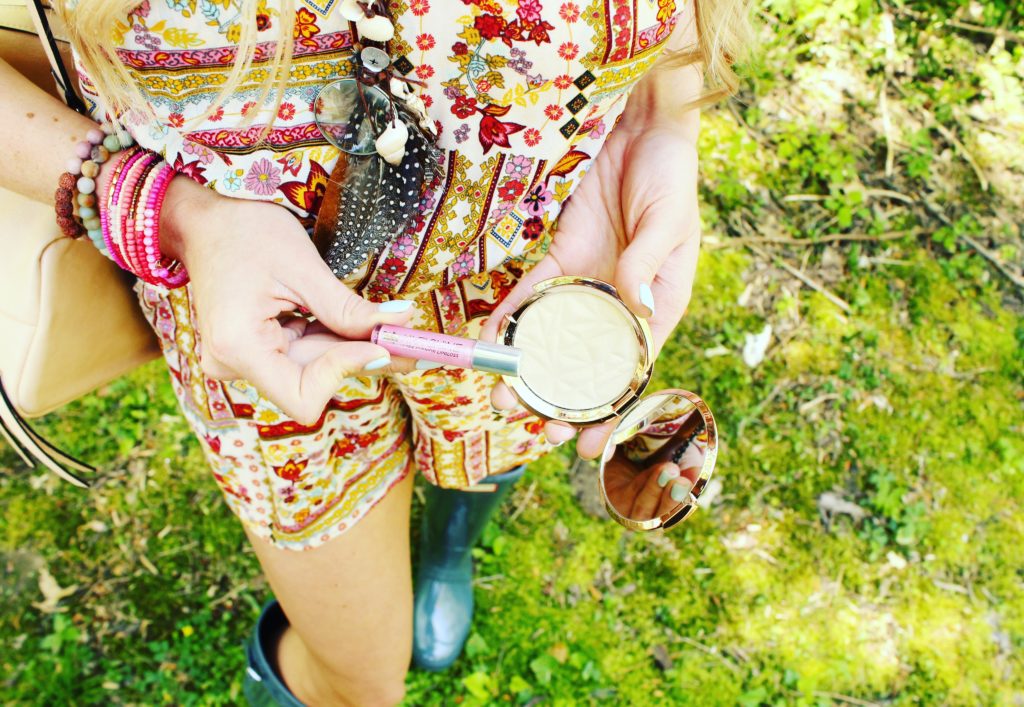 Lets talk eyewear, you know I wouldn't leave this out! Anything from tinted sunglasses to the tiny cat eye retro look, really anything goes!
I love the 60's vibe these Oliver Peoples "Nickol" frames give.  The gradient tint color and gold embellishments made it so beautiful while keeping it trendy.  If you are near Memphis, TN stop in to see me at Eye Society to pick up a pair!  There are many other colors and tint options with this frame.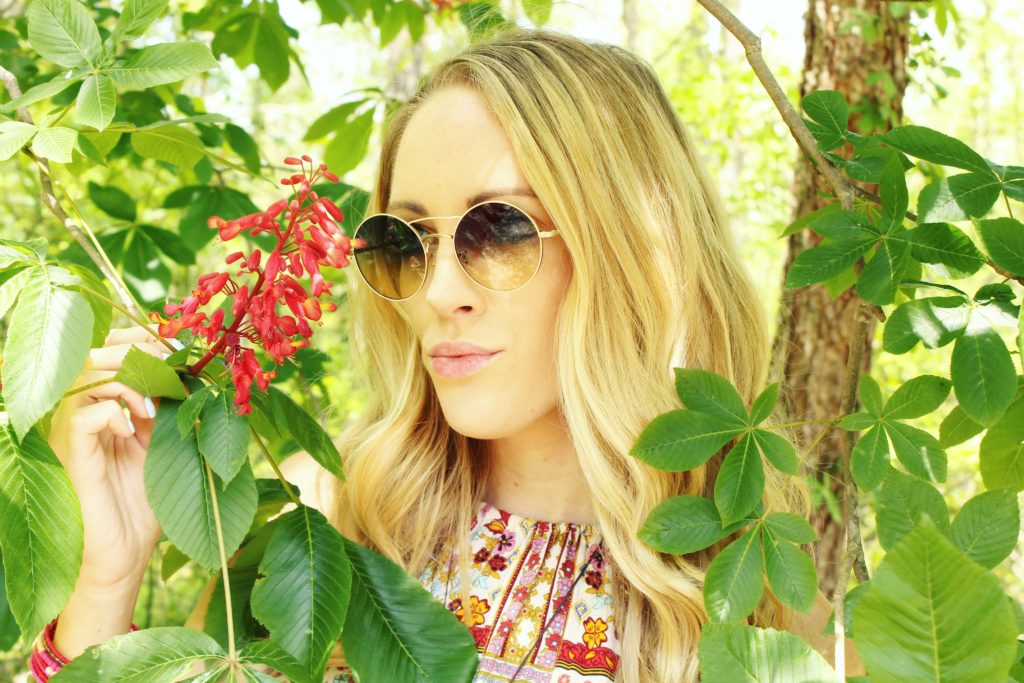 Festivals are normally outside and with all that dancing and sweating in the heat I have found a secret weapon to ensure your face stays put.  The Urban Decay "All Nighter" setting spray is the best on the market in my opinion. Look no further and just get this spray.  You can buy a smaller version for $15 if you want to try it out before you buy the full size.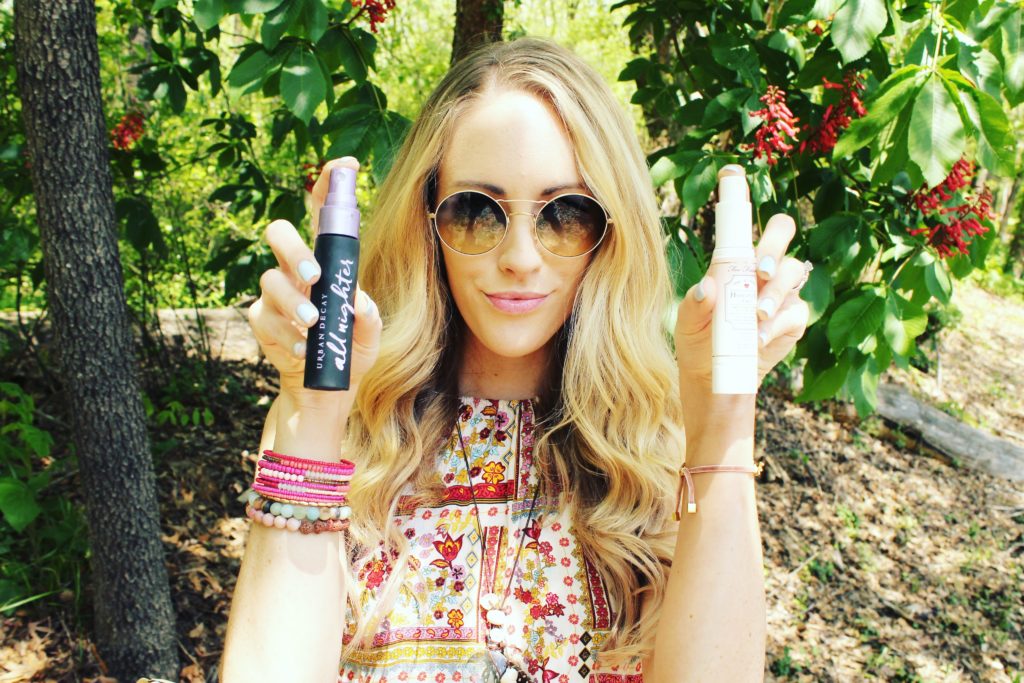 For some skin refresh, you know you will need while being outdoors, I love the "Too Faced 3 in 1 Replenishing Primer and Setting Spray".  This also comes in a trial size bottle for $15.  I love to use it when my skin just feels a bit dull, tired and dry.  It gives you such a refreshing boost!
You will want to be hands free, so a cute backpack will totally serve you well at any festival.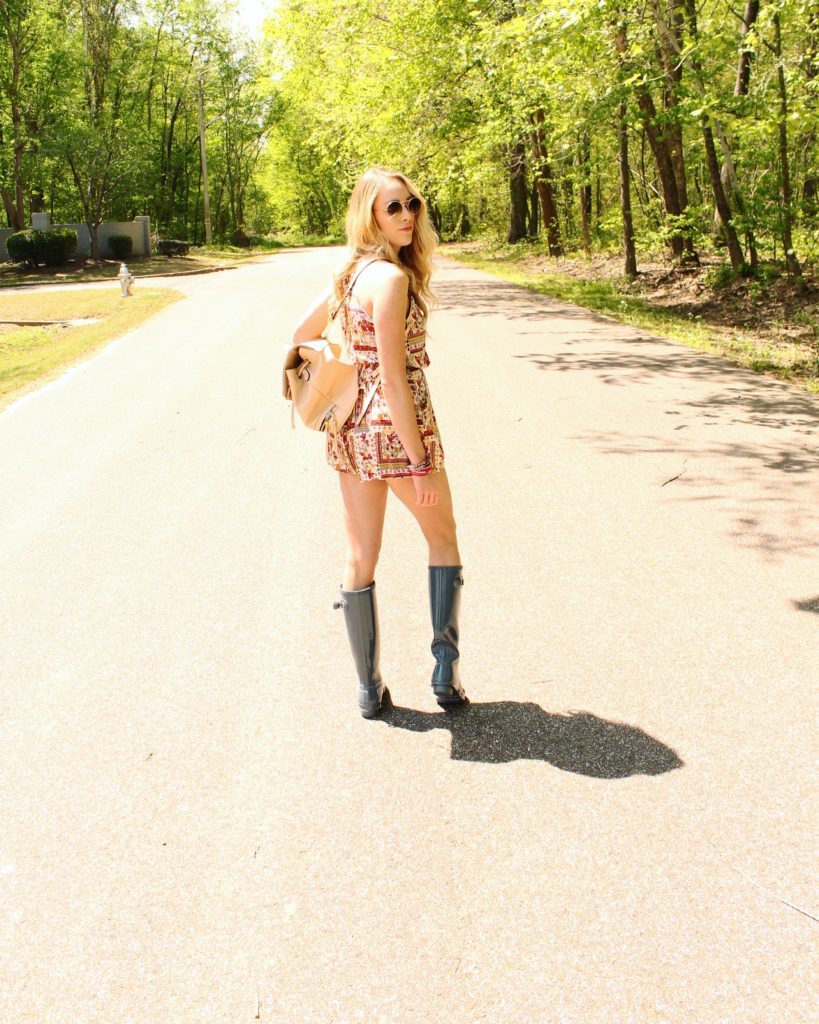 In terms of styling yourself at a festival, you want to be comfy and feel free to dance and have a good time.  My go to would be a comfy and cool romper, because it will be hot!  This romper I actually got from the H&M Coachella collection last year.  It is incredibly comfortable.  Here are few like options below.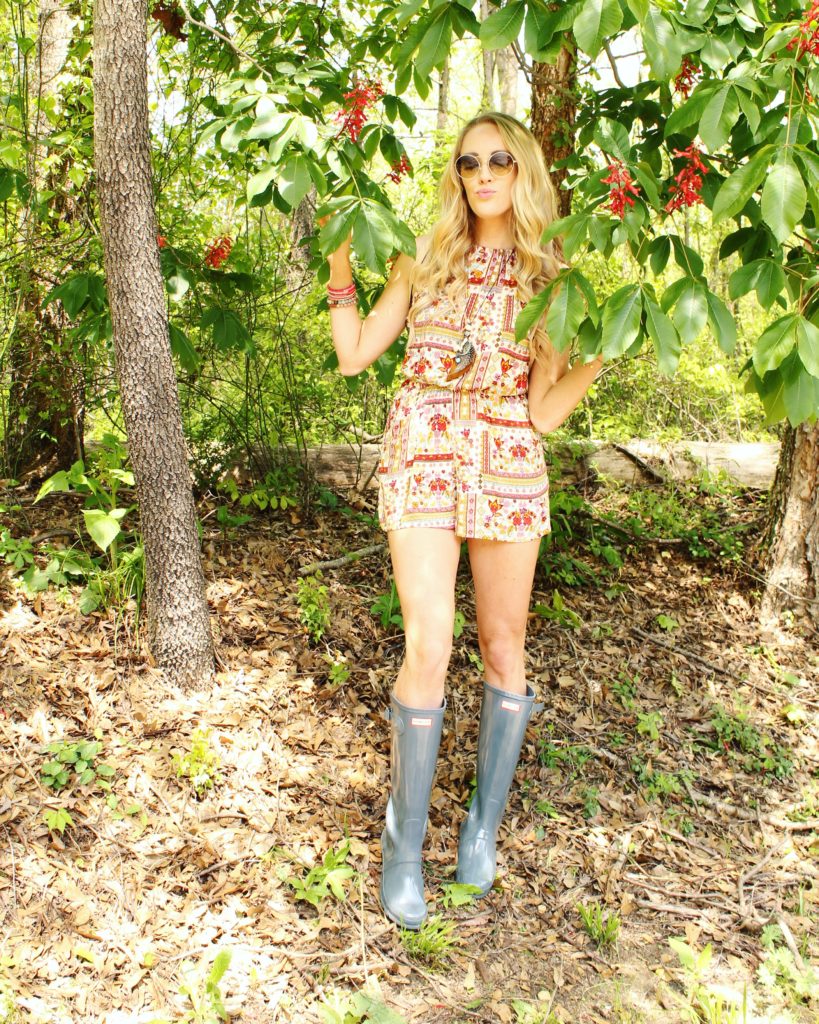 Happy Festival Season!