It was time for a change of scenery and to be reunited with friends that are like family. Here are some highlights, style inspiration, and some favorite places from La La Land California.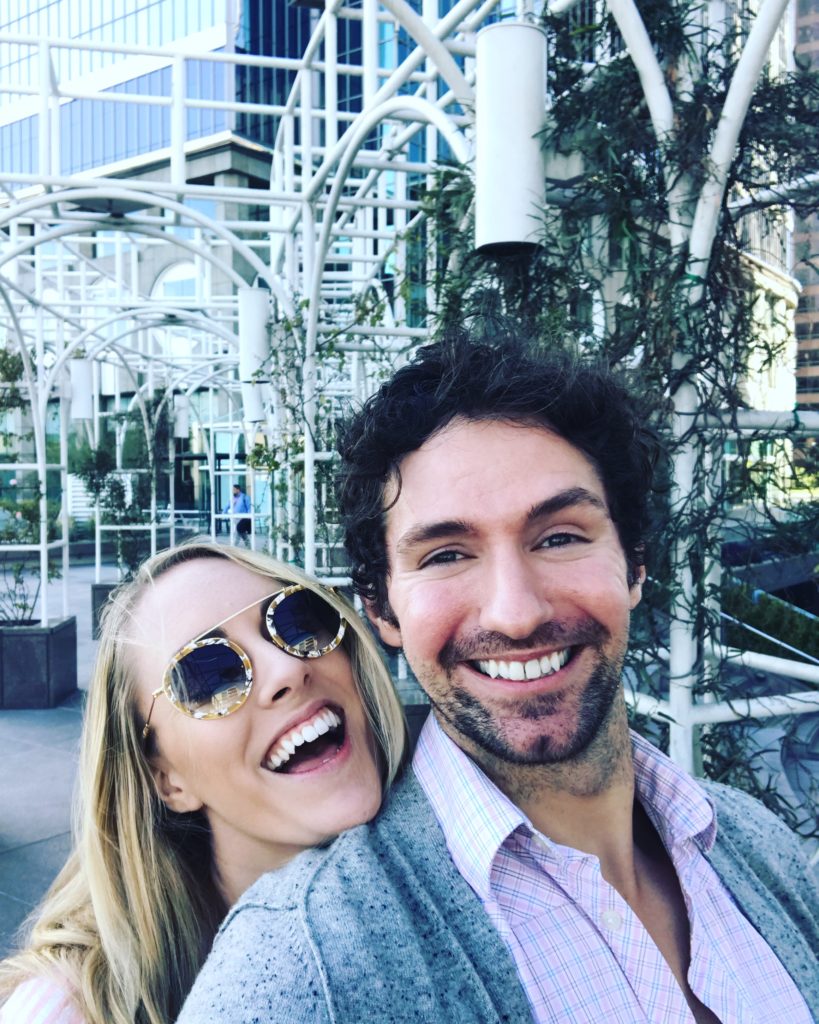 I hadn't seen my two best friends from college in three years! We all met up on the west coast in North Hollywood California where my one friends lives now as an actor and writer. He was able to show us around and I give him full photo credit for all of the gorgeous photos he took. @hollywoodhoose
First thing is first. Lets talk about the food! The one thing I love about California is that you can get healthy options everywhere. If you are Vegan, Gluten Free, need to know the calories, it is all listed for you. Everything is so fresh. Of course, I did indulge in some sweets and some of the best coffee and bubbles.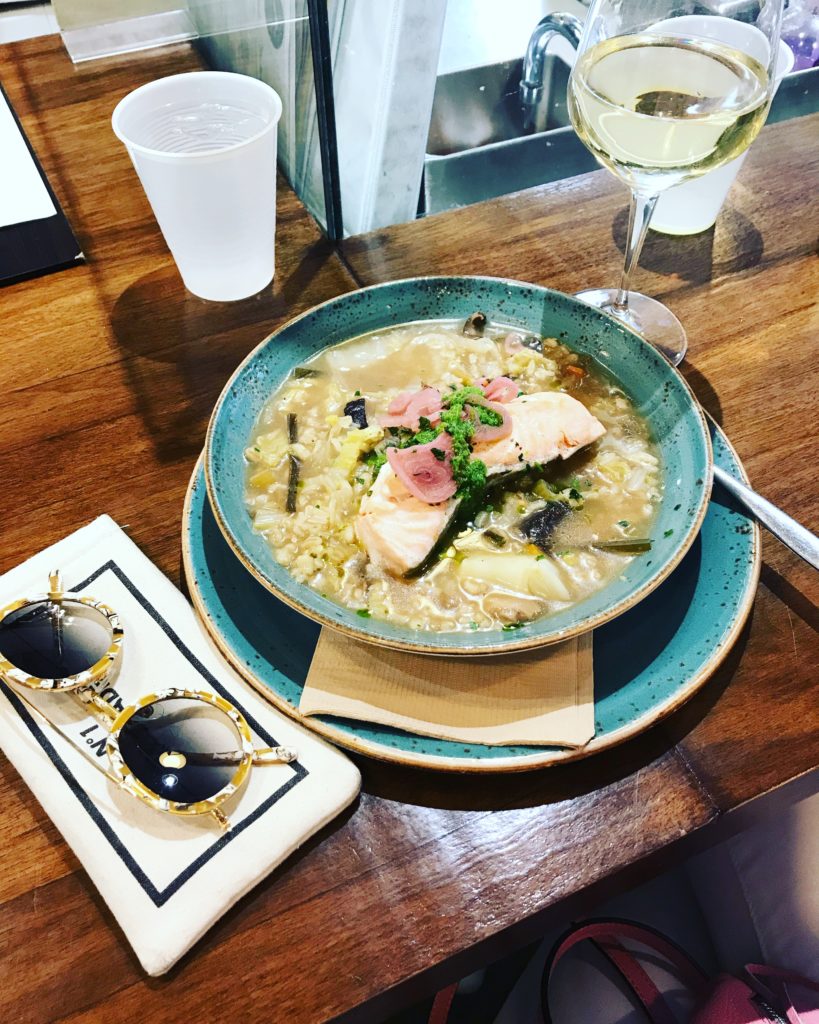 This "Scottish Salmon Bowl" from Prawn Coastal was such a healthy unique take on a Salmon Dish.  It was perfectly steamed over seaweed broth, brown rice, napa cabbage, pickled onions and shiitake mushrooms. Of course I paired it with some California Sauvignon Blanc.  I highly recommend hitting up Grand Central Market in downtown Los Angeles. There are a ton of food, dessert, coffee and bars all under one roof. The energy and scents wafting in there was absolutely intoxicating!
Heart Healthy Salmon is packed with those Omega-3's and B Vitamins which can help protect your eyes!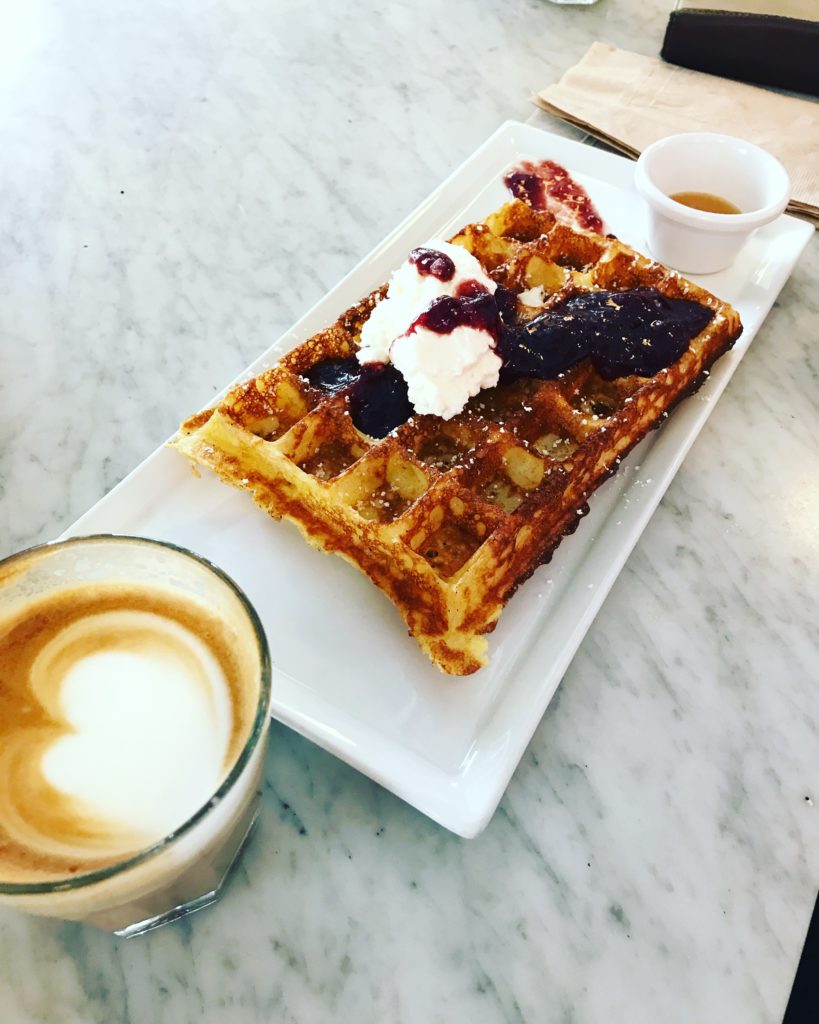 I'm a total Libra, I need constant balance. Once I eat something healthy I had to indulge in something sweet!  This "Yeasted Waffle" was topped with ricotta cheese and jam and was absolute perfection with a cup of cappuccino.  You can find this at Grand Central Market at G&B Coffee.  
Self Care is not Self Indulgent. Self Care is Self Respect.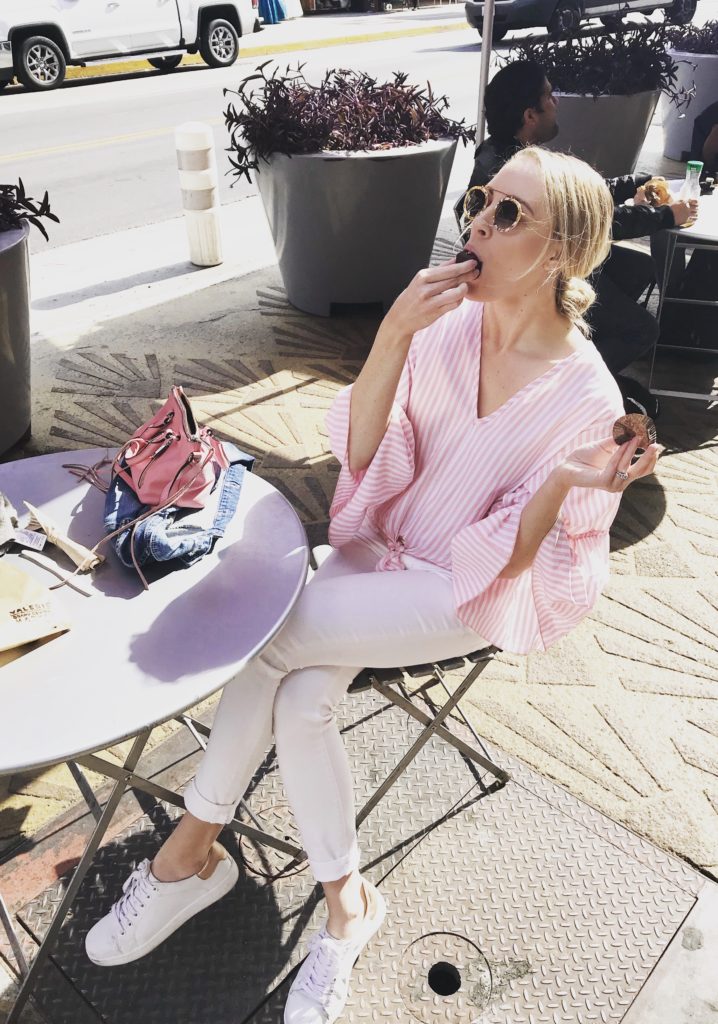 When you visit California you definitely think of the Beach. It was much too cold to swim, however seeing the ocean always brings peace and a calming state of mind to me.  I was able to see Santa Monica Beach, which has a bit more of a higher end feel.  They have a pier with rides and restaurants and fantastic shopping.  I definitely hit LUSH cosmetics up, and bought some jelly masks and bath bombs that I've never tired!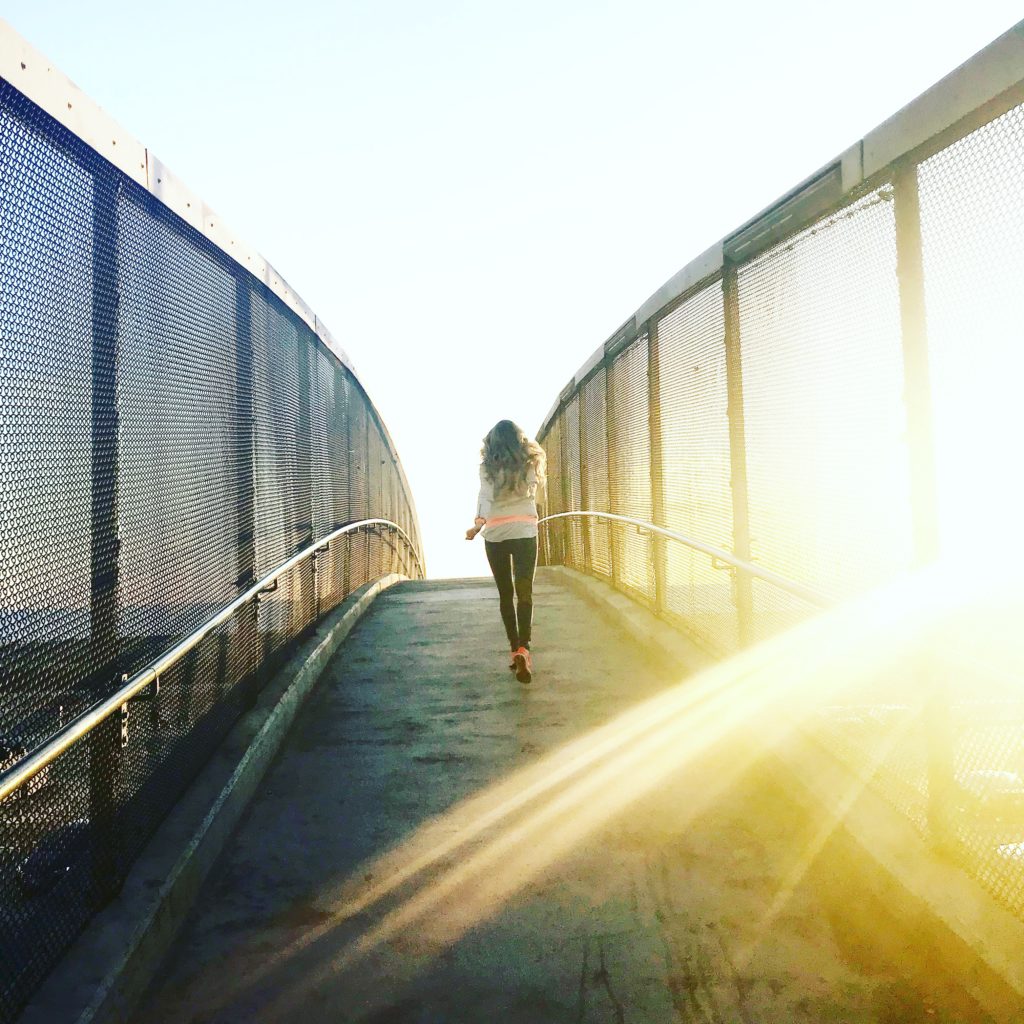 Venice Beach is so full of life!  Street performers, street artists, and a boardwalk that is for the ultimate tourist makes this beach have a very urban laid back vibe.  California in late winter can be chilly so I ended up buying a beachy baja hoodie which kept me warm.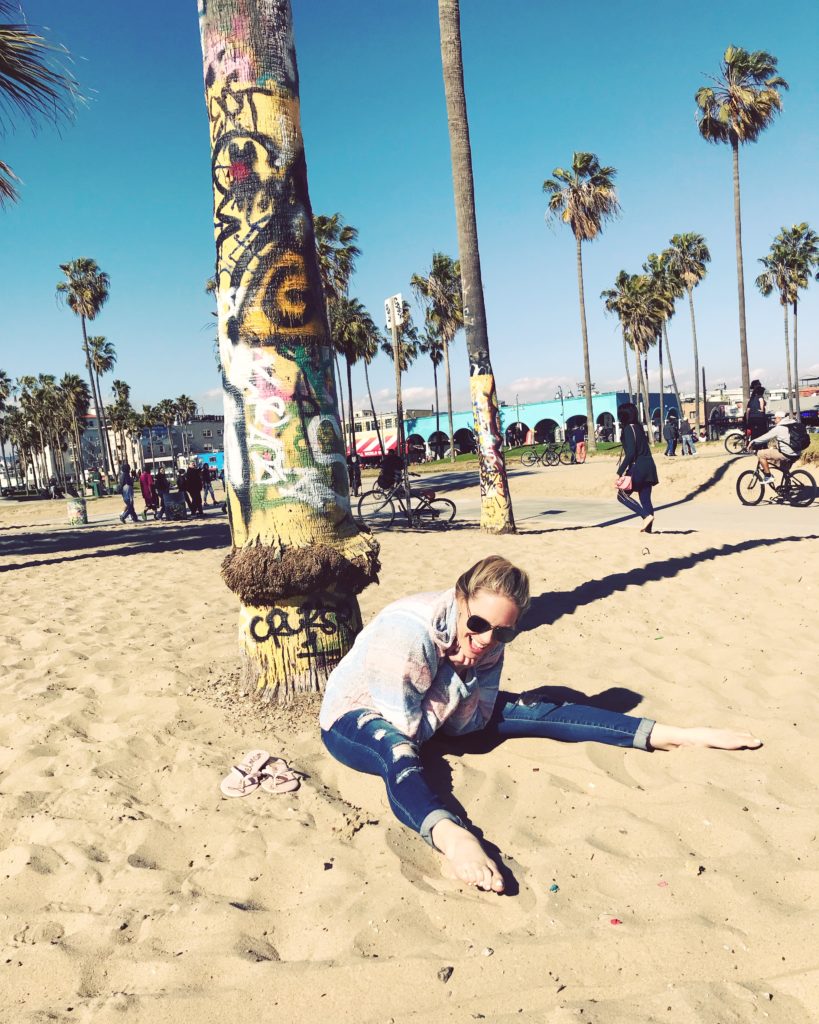 Couldn't help do some yoga on Venice beach as well.  California makes you feel like a free spirit!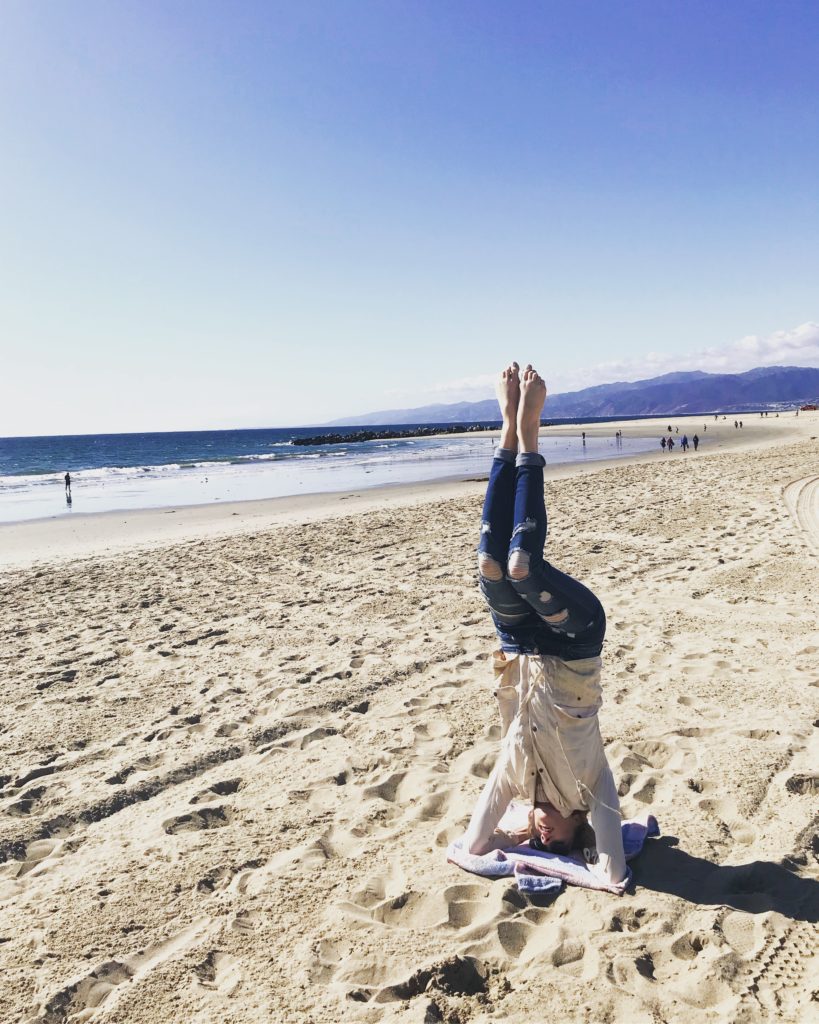 I've always had an affinity for Beverly Hills.  As a fashion and brand lover I absolutely had to check it out.  It is everything I thought it would be! If you are in the mood to drop some serious cash on some serious fashion go to Beverly Hills. It is so clean and ritzy that even just walking around the streets makes you feel transported into a world of runway style!  Absolutely loved seeing and exploring with my girl @vron89 who is a fantastic singer and actress living in NYC!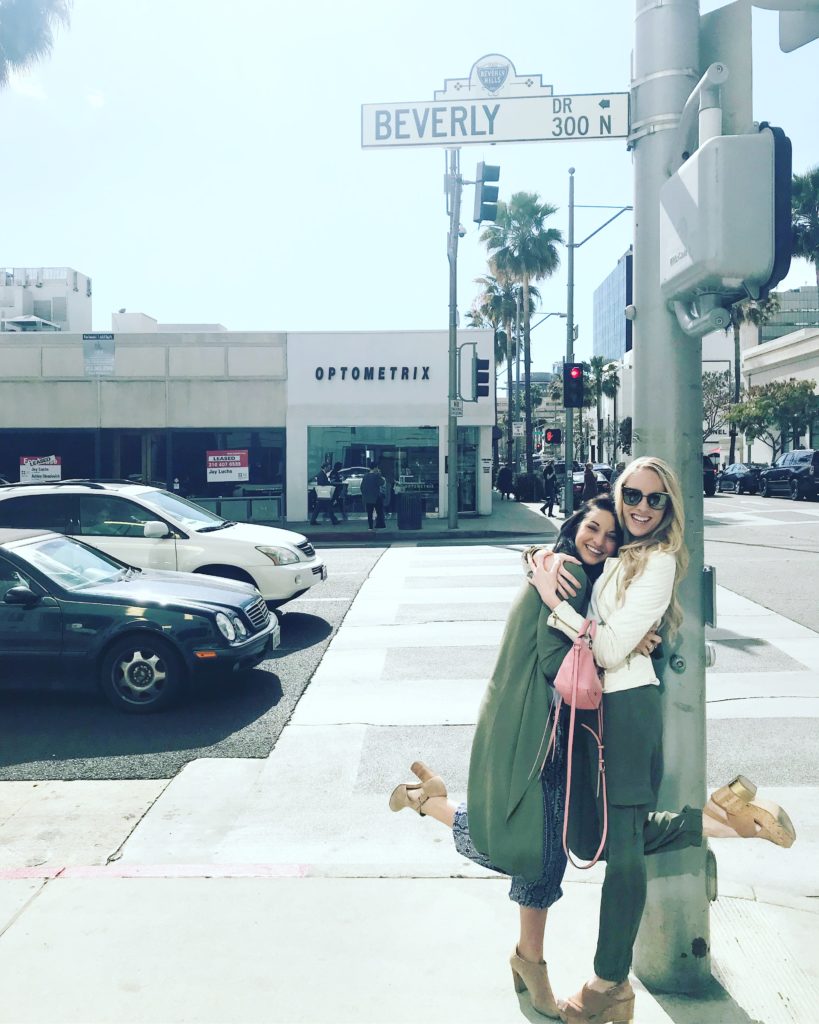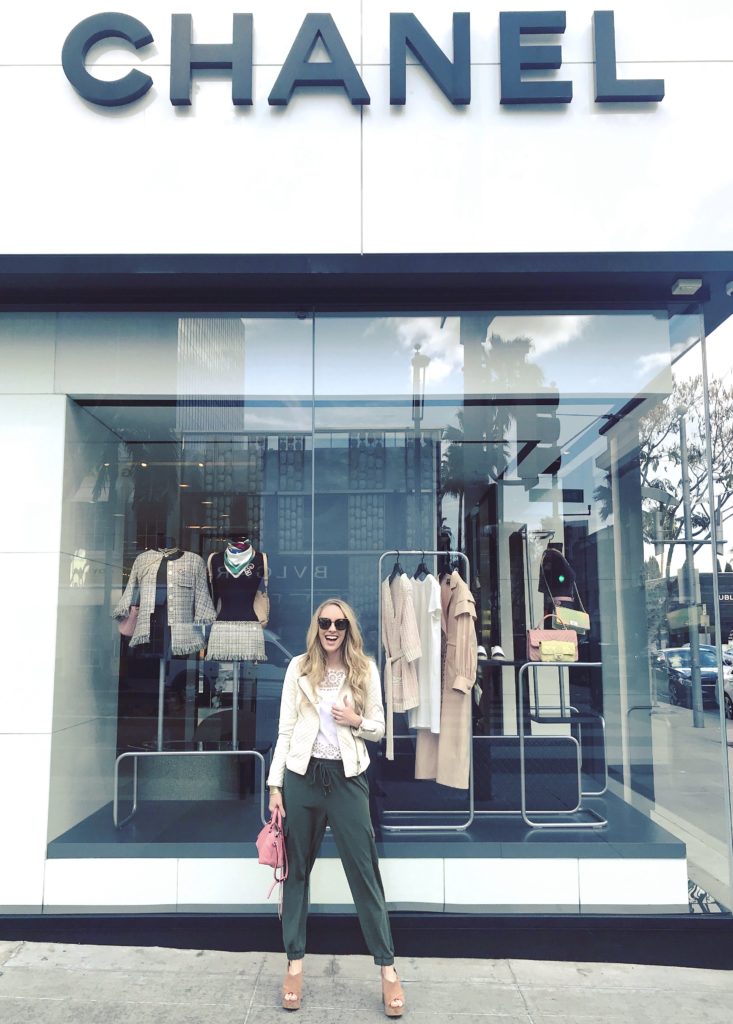 Fashion is not something that exists in dresses only.  Fashion is in the sky, in the street, fashion has to do with ideas, the way we live, what is happening.

– Coco Chanel
If you are in Beverly Hills, you will want to go to the Nespresso Store. It is a coffee lovers' paradise. The best part is they let you try your own cup of coffee for free.  I am highly considering investing in one of the machines now.  I was so impressed by their coffee experts, and as a coffee connoisseur I enjoyed their extensive knowledge on all the different kinds of coffee and espresso.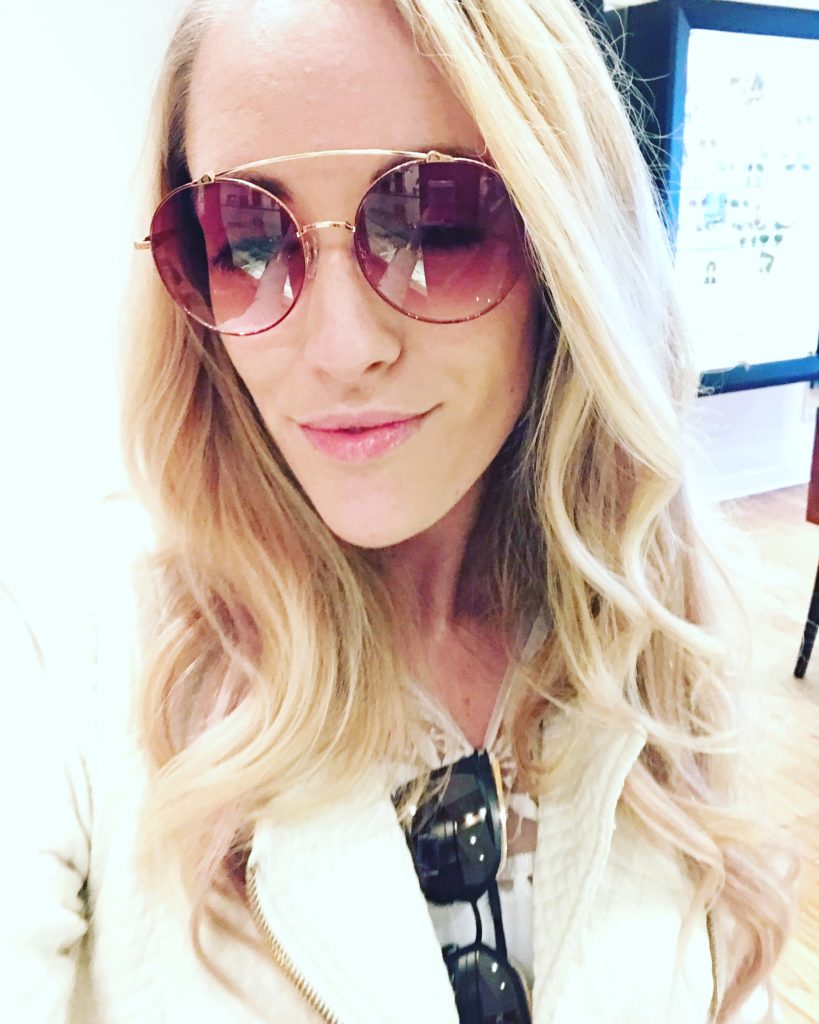 You guessed it, this optician had to stop in to some of the eyewear boutiques in Beverly Hills.  I fell in love with the Matsuda Luxury Eyewear Line and these sunglasses.
This rose gradient tint, engraved titanium, and arched brow line had me in love.
What better way to feel like a kid again than to experience Disneyland.  With a well rounded end to the trip we spent the day at Disneyland. You can also visit California Adventure Park right beside it!  This park is the original real deal and visiting this park as an adult gave me a totally different experience.  I had such an appreciation for the creativity, artistry, and huge attention to detail all of the rides and scenery had.  You felt truly transported to a land of fun and fancy free.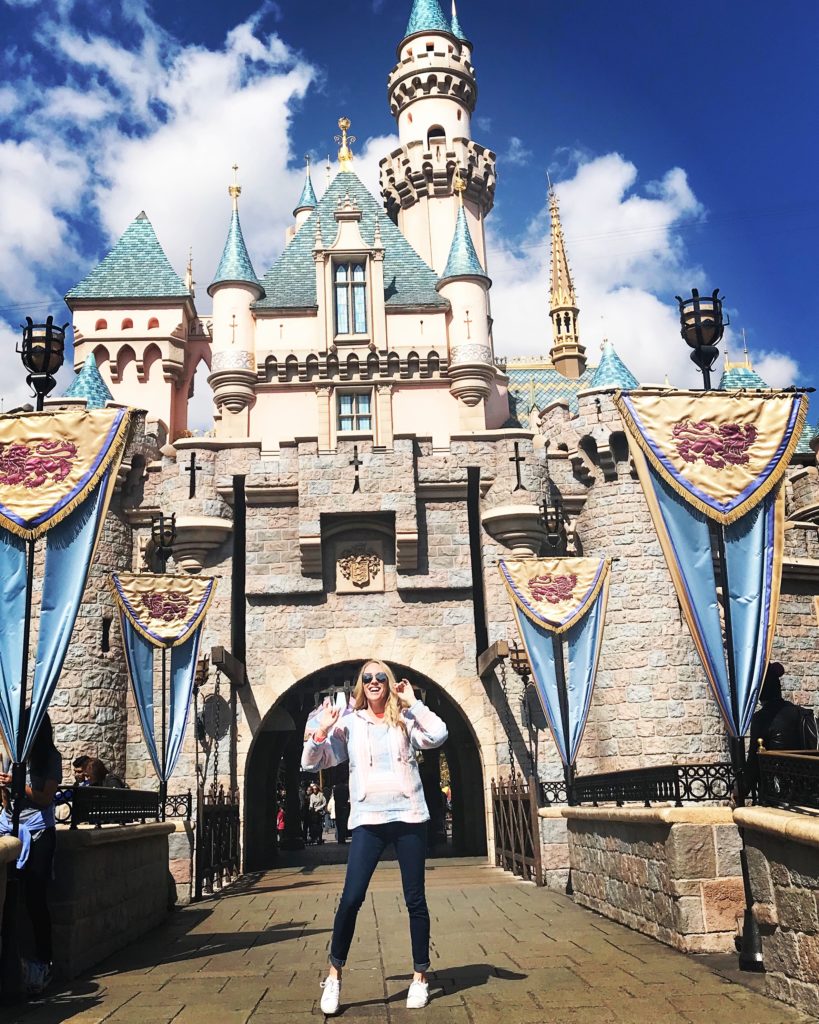 Laughter is timeless. Imagination has no age. & Dreams are forever. – Walt Disney