This blog post will have a lot of pictures, because pictures are sometimes worth a thousand words!  For the first time I tried CHICWISH and was so overjoyed at how lovely their clothes were!  The fit was very much TTS and I really loved the quality of the pieces that I received.  They have it all ladies! I really think that if you are wanting a really feminine and flirty look CHICWISH is definitely your go to shop to find it.  They are also having a great summer sale now, so it is the perfect time to snag some beautiful dresses and more pieces that will easily transition into fall.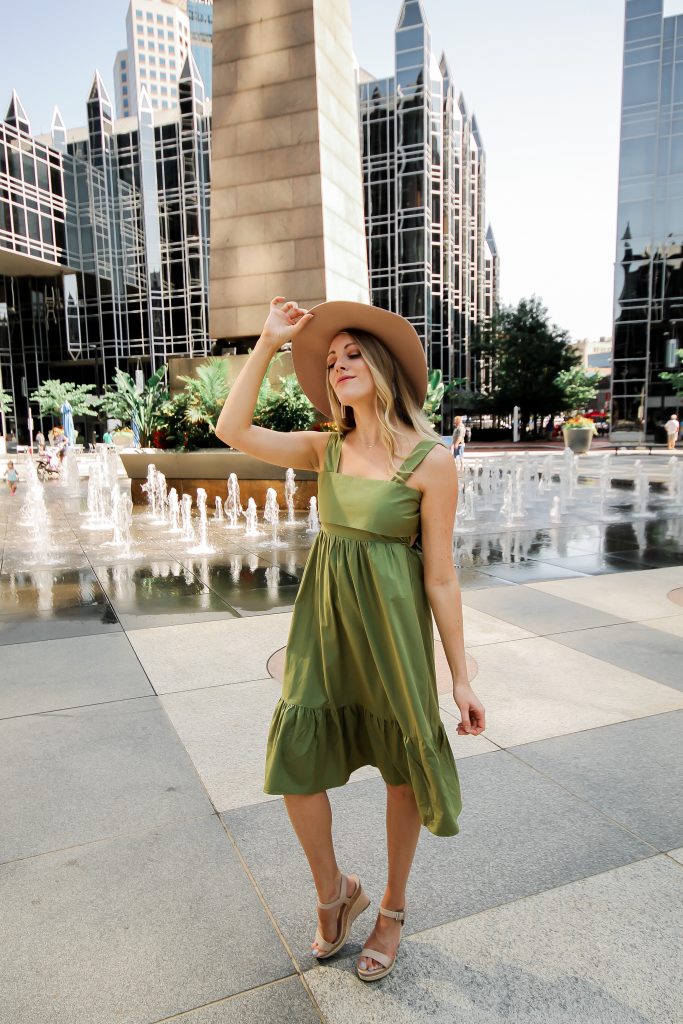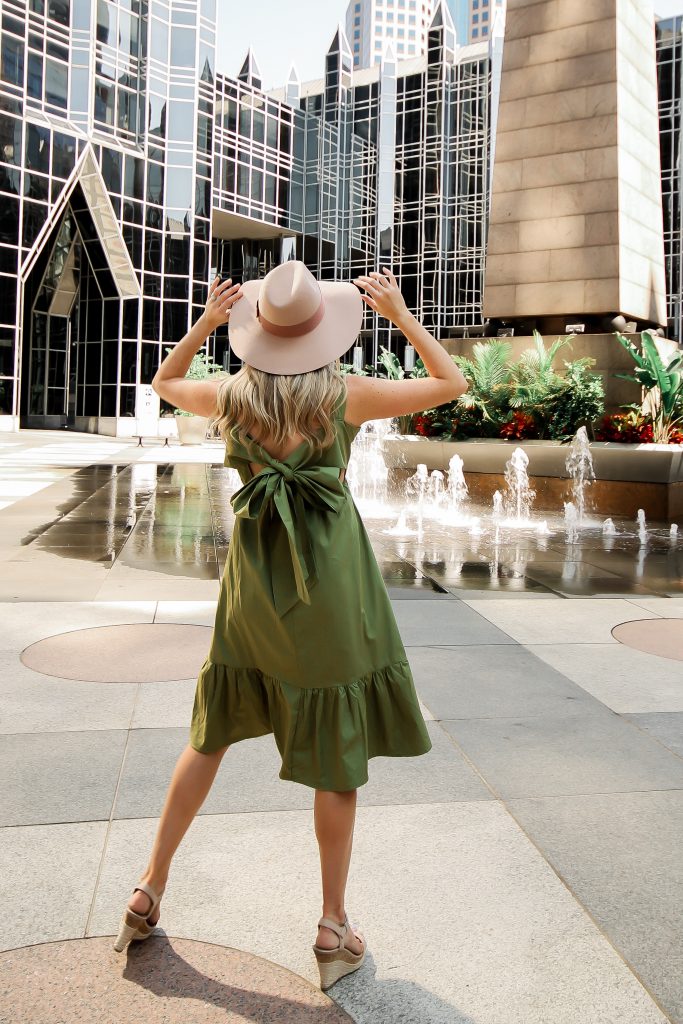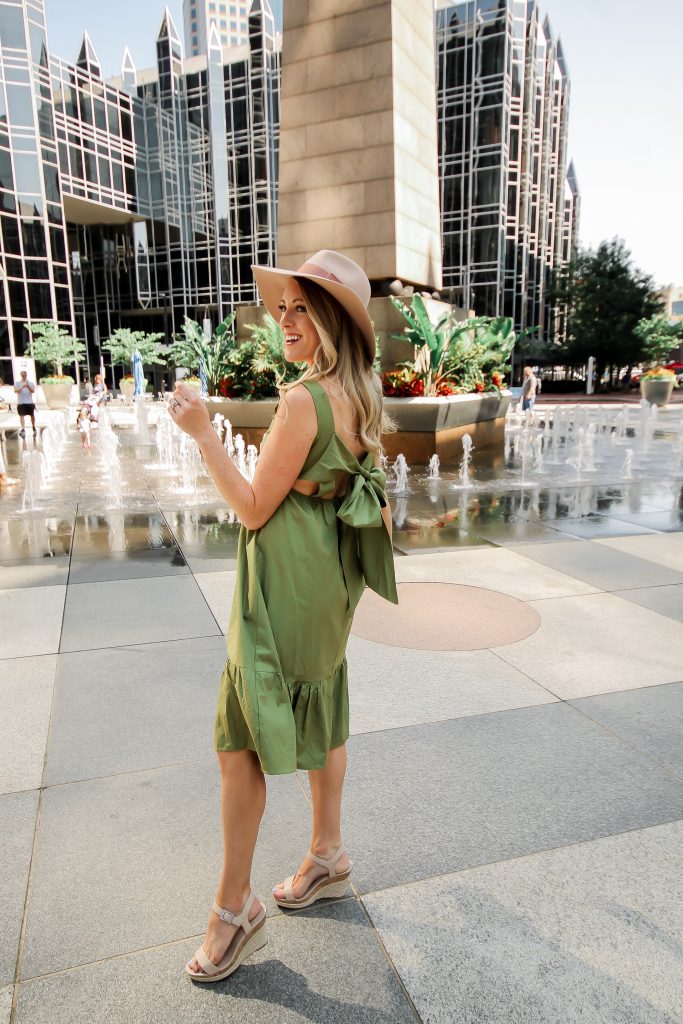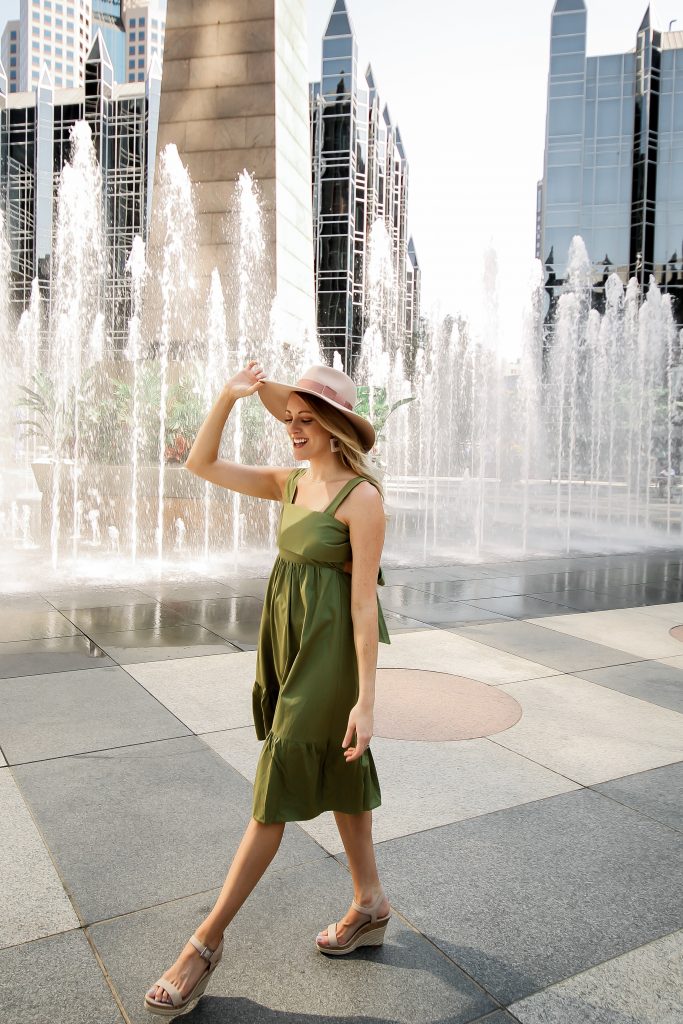 This army green 100% cotton dress will absolutely transition into fall for you.  I loved the ruffles and the midi length of this dress. It has a very beautiful bow that ties in the back and to me it makes such a simple dress with no pattern or print be so much more!  I loved pairing it with simple neutral wedges and a fun hat for an added statement!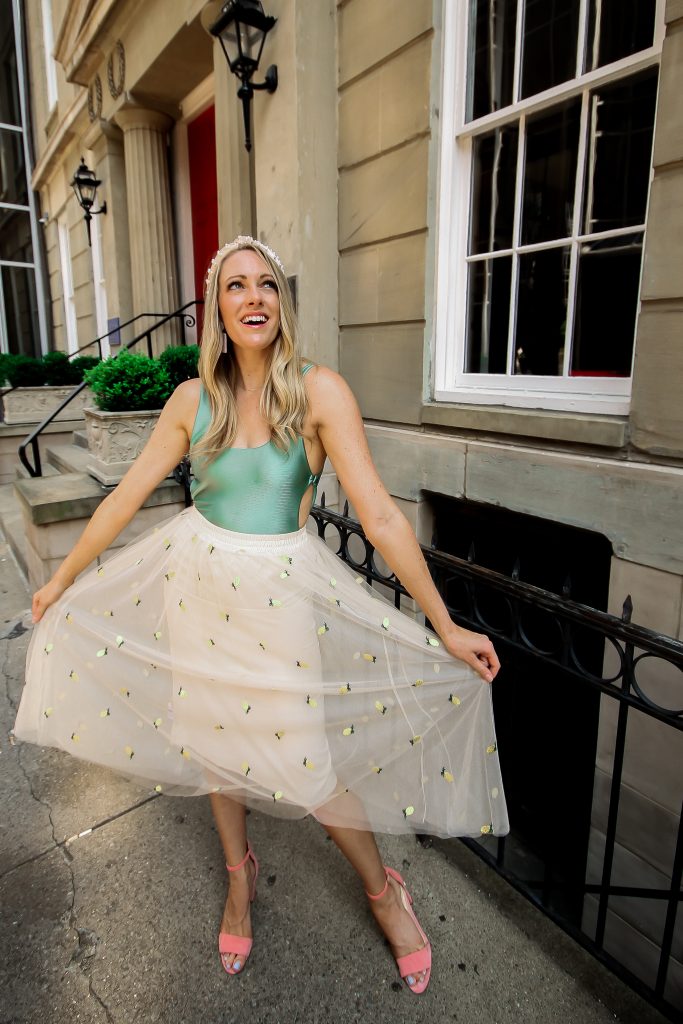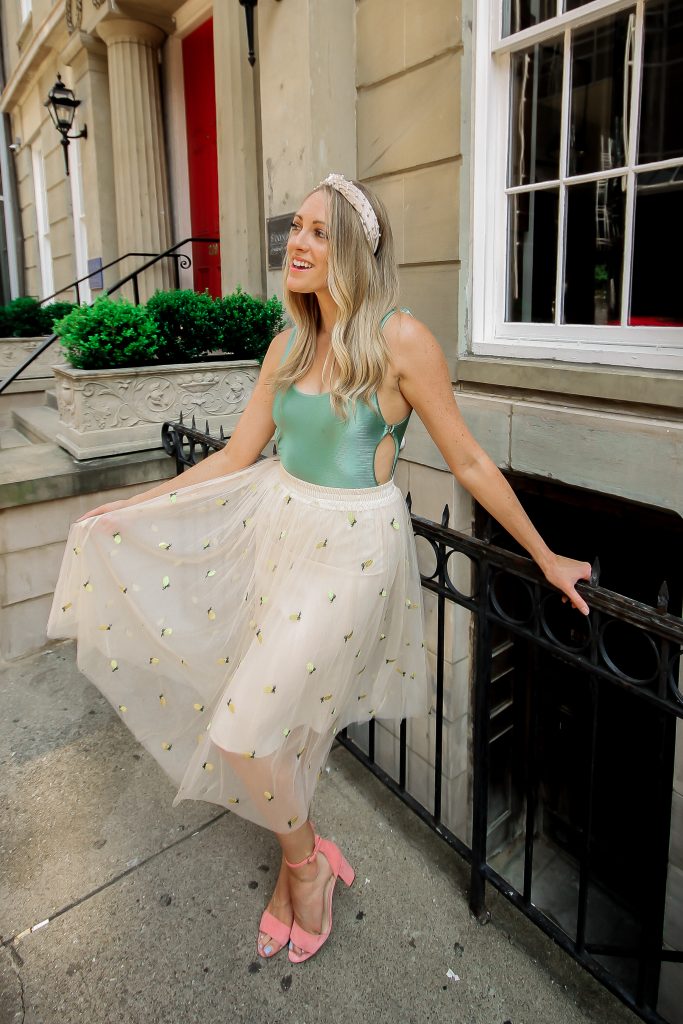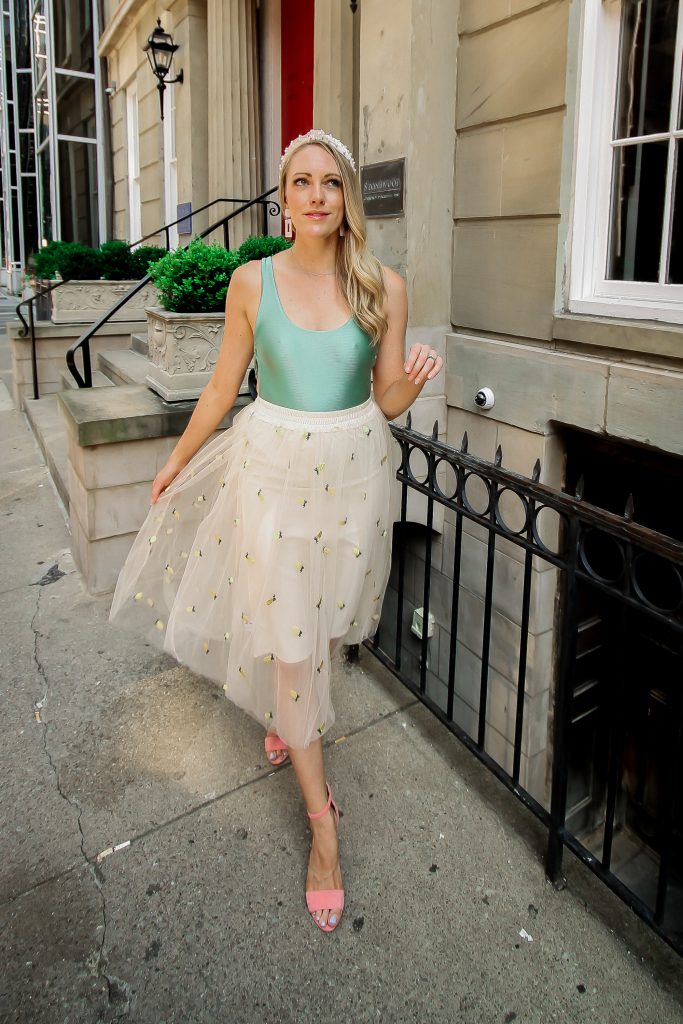 Totally felt like Carrie Bradshaw from Sex and the City in this tule cream colored pineapple print skirt.  It made me feel so girly and flirty and I've always said, your outfit can really determine your mood and how you feel! How can you feel sad wearing an adorable skirt like this.  It goes great with a bodysuit for a warmer day, or a blouse would go lovely with this look as well.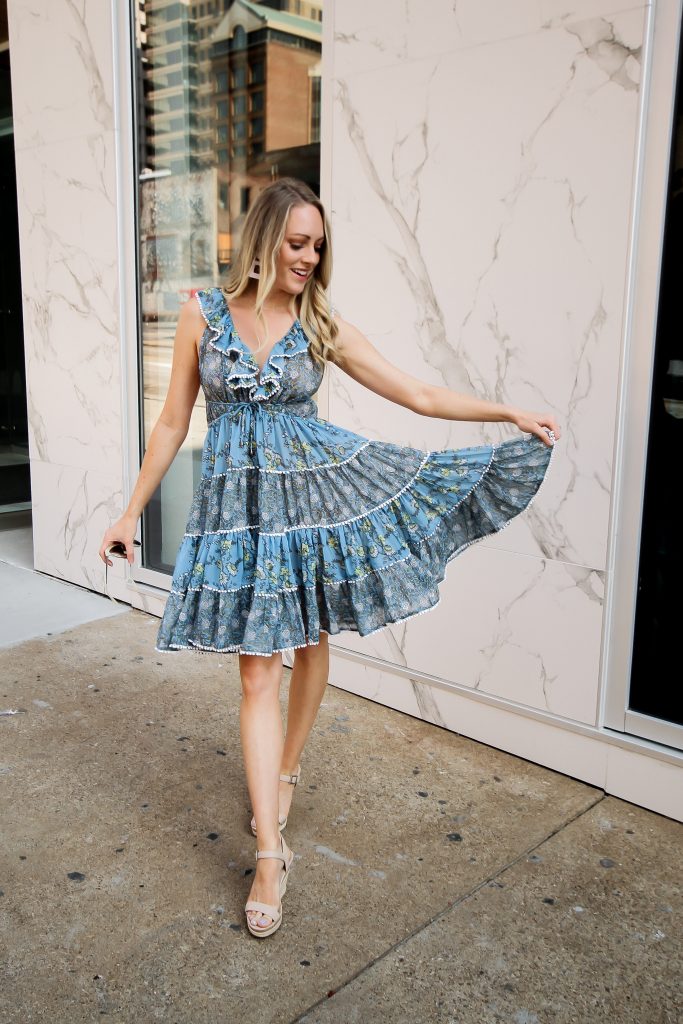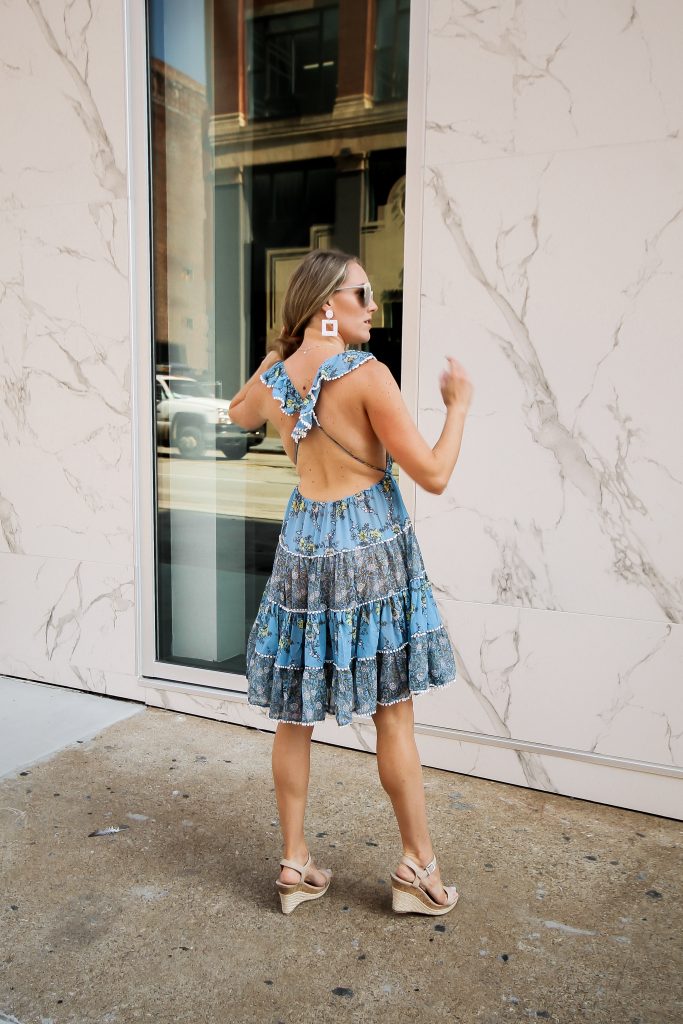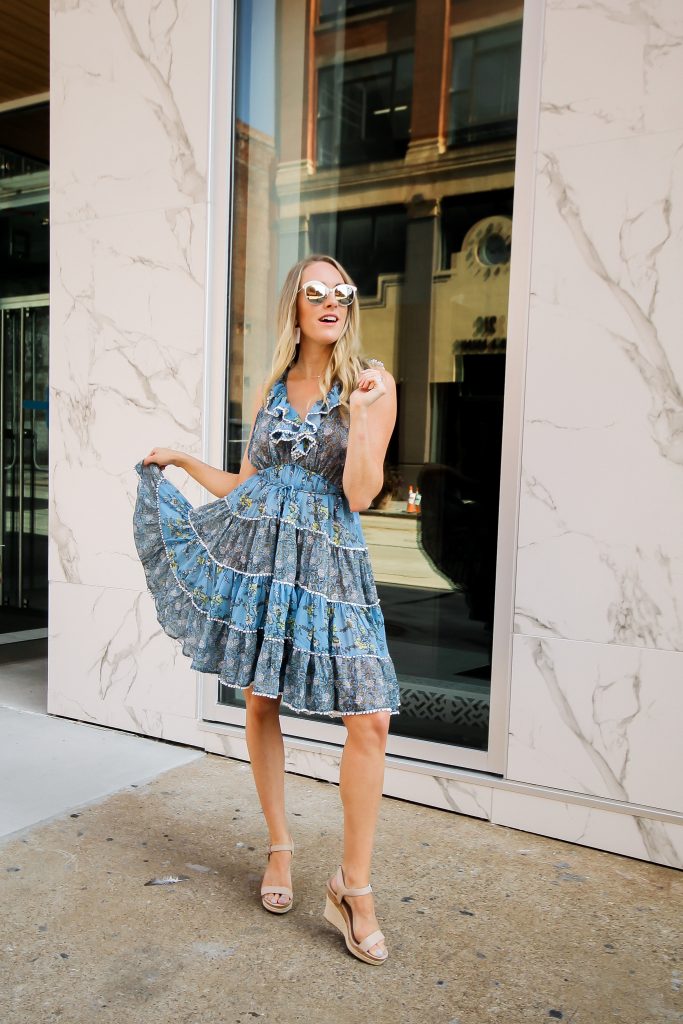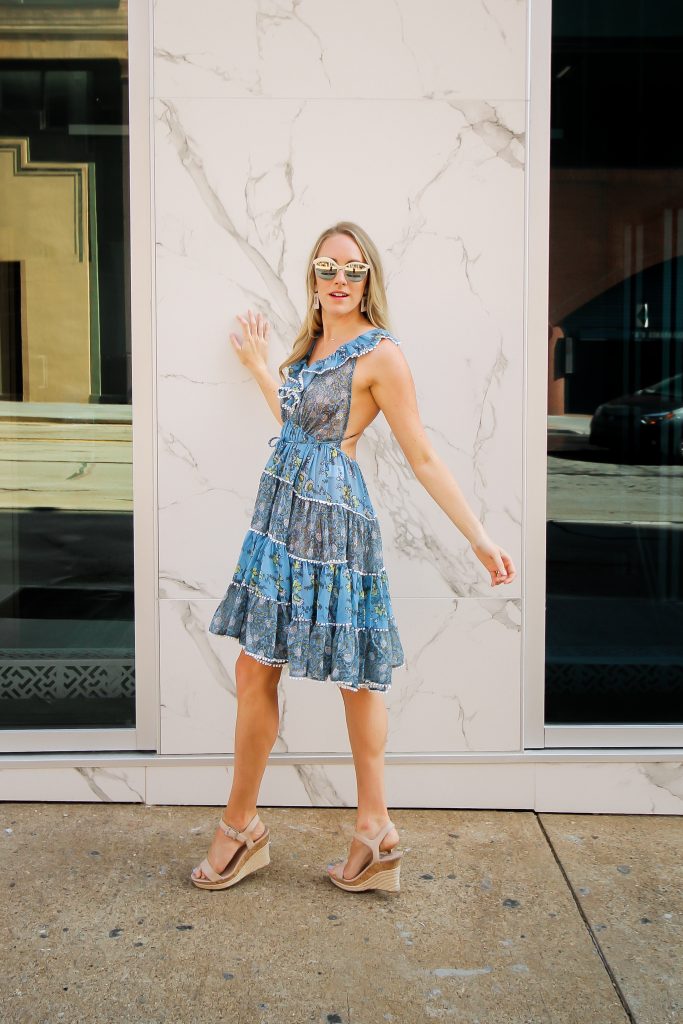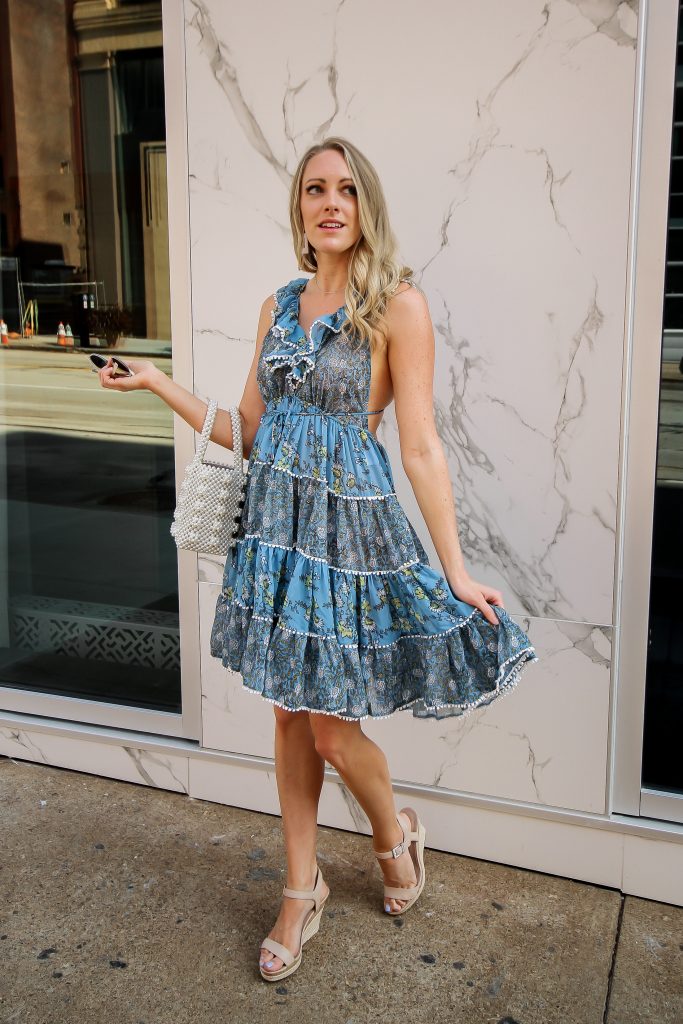 This bohemian style dress has the most fun back to it.  You can tie it multiple ways too!  It is the perfect summer sun dress. The skirt is full and full of fun with the volume of fabric that it has.  The ruffle top adds so much style too.  It gives me a freepeople kind of vibe and I am here for it!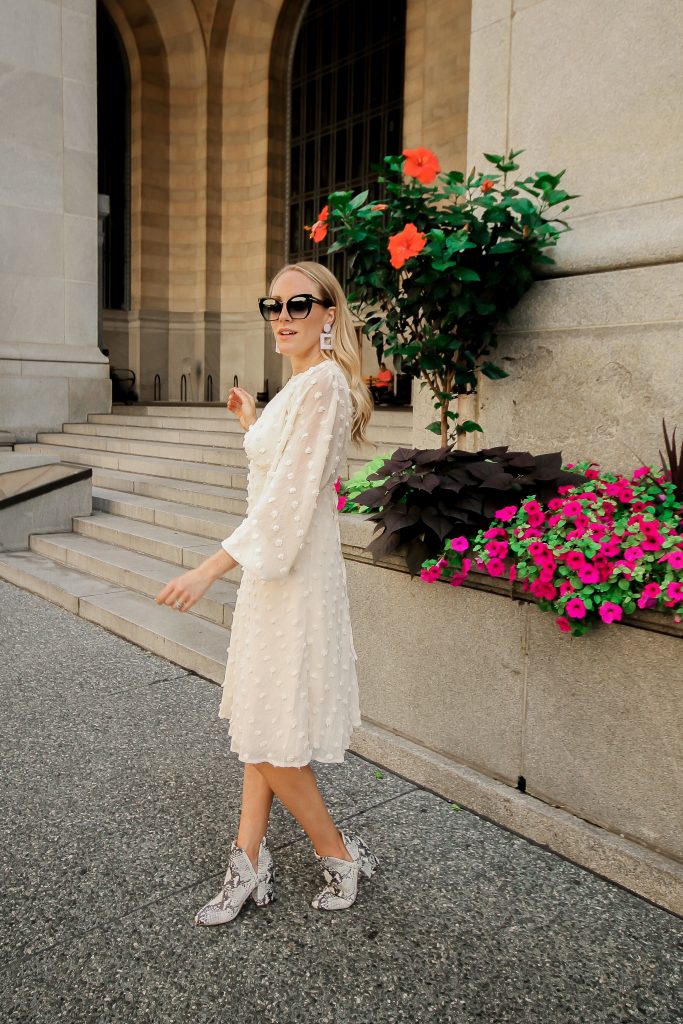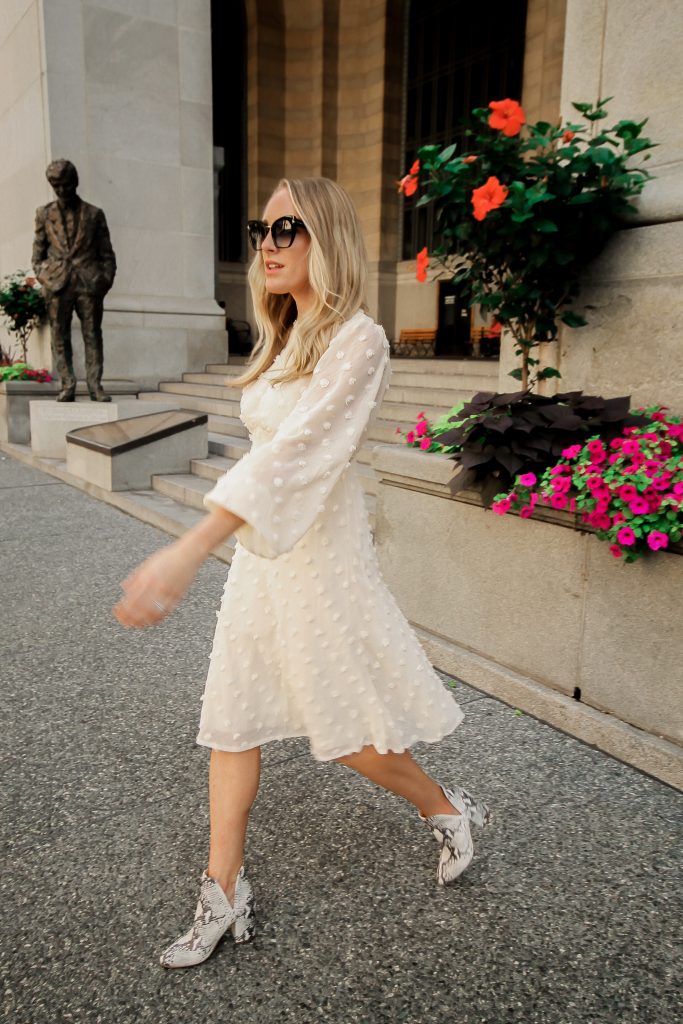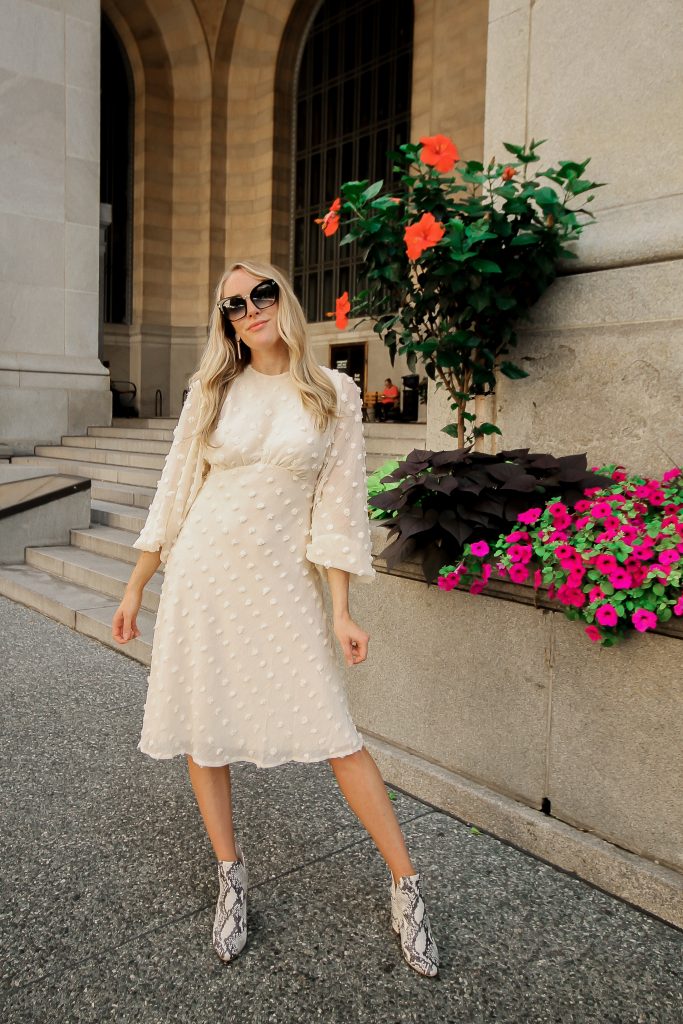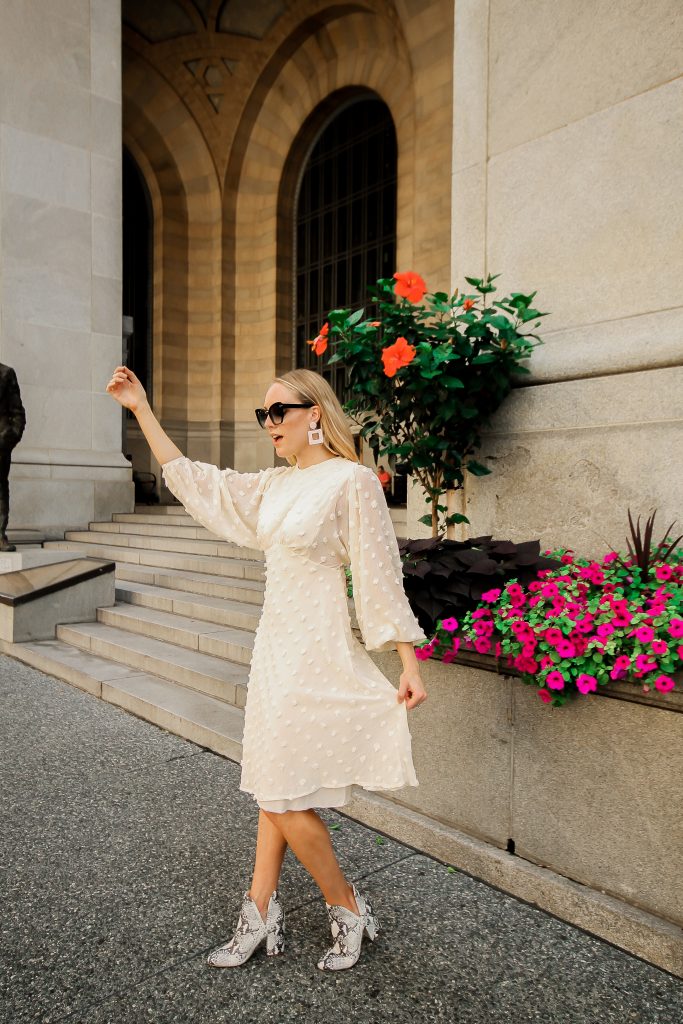 This is now one of my favorite cream dresses.  It is such a class act look.  I felt so classy and elegant wearing it and the longer sleeves, again will transition into the fall and winter seasons.  This dress can be paired with any kind of shoe really a heel or a bootie.  I chose these Steve Madden snakeskin booties to show how it will be great for when the weather gets chilly.  This dress is called the cotton candy sheer maxi dress and the 3D cotton like poms on it adds a touch of playful flair.