Spring is probably my favorite time to refresh my wardrobe. I always go for florals and pretty bright colors and lets face it, I hate the cold weather and always find it hard to look cute and fashionable when it is zero degrees out!  Now that the temperatures are warming up and vacation and beach season is upon us,  its time to bring out the vibrant colors and toss aside the coats and gloves. There are so many unique trends that are coming around again and neon always finds a way back into the mix every few years or so.  Even though this is a hot trend of the season, I will never stop wearing neon!  There is something so exciting and powerful about neon colors.  Why blend in when you can stand out!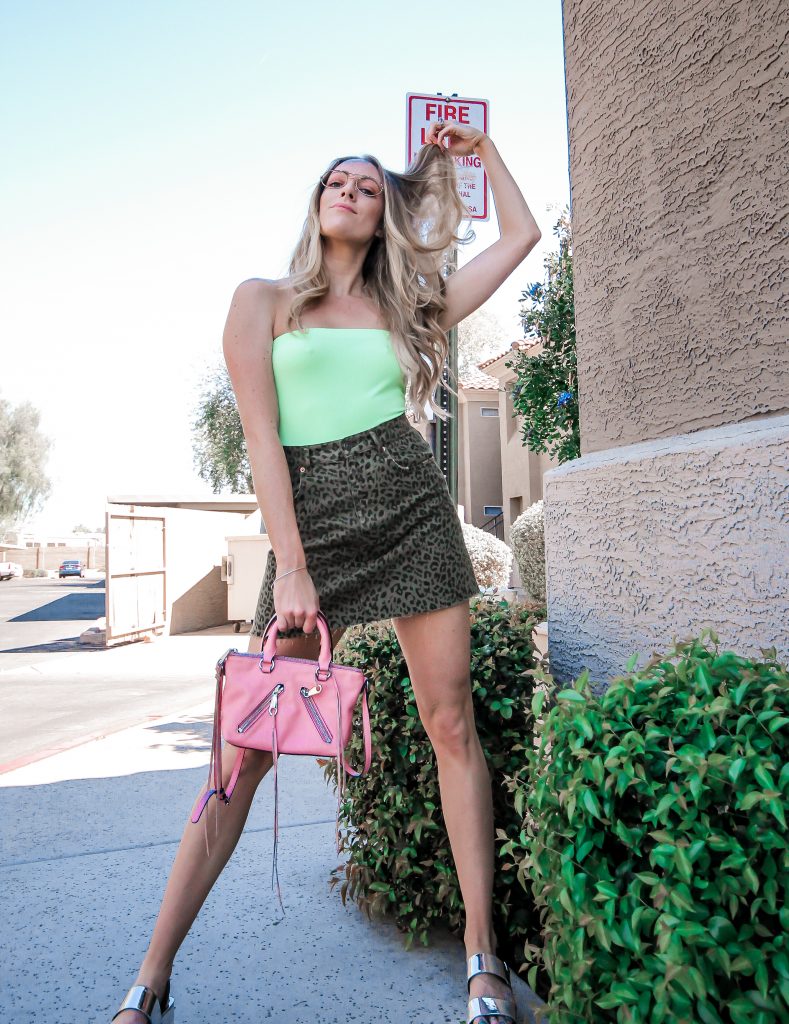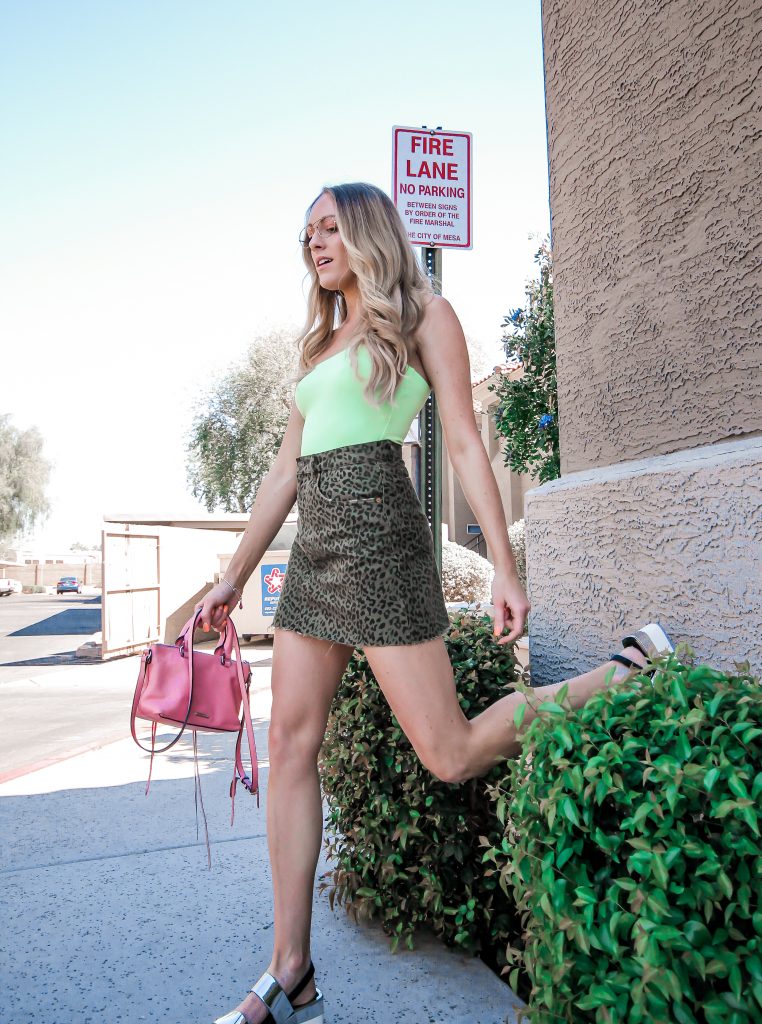 Along with all things neon, metallic and leopard print is just everywhere this season.  It all keeps coming back around! Save those fun pieces in your closet always that will no doubt transition into the high streets of fashion once again.
For Eyewear:
I am obsessed with the sunglasses for spring especially from FYSH an eyewear line from the UK.  They have just come out blazing with beautiful matte glitter finishes and two tone metallic animal print.  I feel like the 5 year old girly girl in me is just jumping for joy over this look!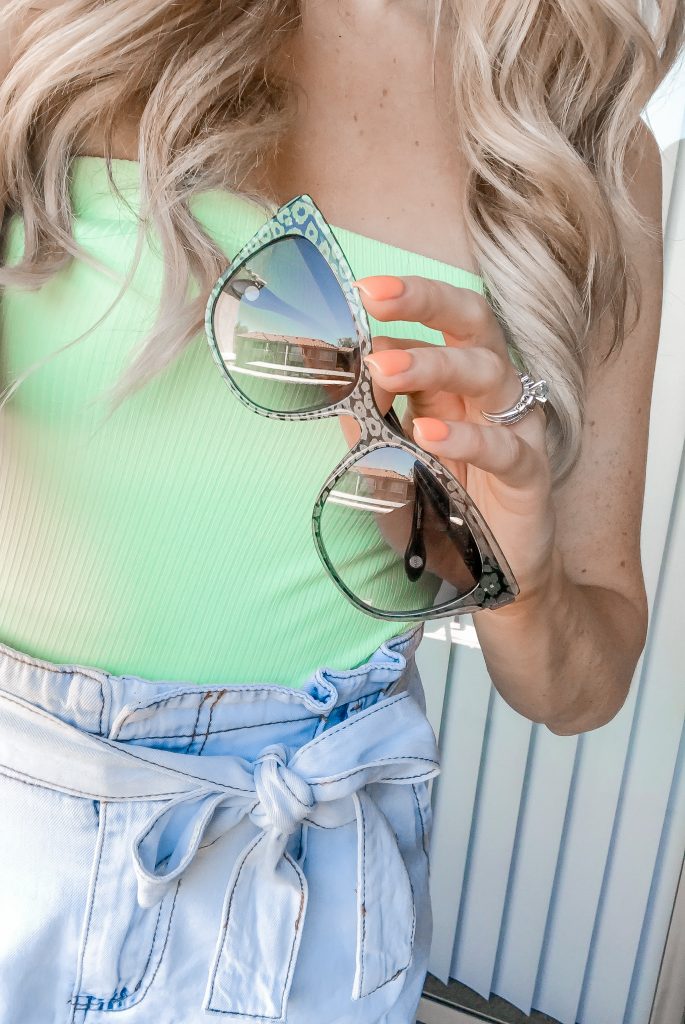 Neon IS Everything!
Whether it be a cute neon green body suit or a see thru neon bag.  This trend is so cute right now. I can't get over it!  It feels very 80s to me and I'm into it.  I just happen to gravitate toward the neon green lately.  This fair skin girl loves a good neon color to help make her skin tone pop with a bit of bronze!
Rounded Up Below: Some of my favorite neon pieces to add to your spring wardrobe! These will no doubt transition beautifully into summer as well. BTW this neon green body suit is only $8 from Forever 21.