There are so many trends going on right now for Fall 2018.  Animal print, the 70's are coming back, white go go boots, plaid and check patterns, pointy toe shoes and more.  It always seems like those iconic decades  make their way back.  There are few pieces that always seem to never go out of style and will stay "trendy" and "timeless" forever, at least to me.  These are the pieces that you want to keep in your wardrobe year after year.  I am breaking it down to from head to toe for you on what you need to keep in your closet forever.
A Classic Black Pair Of Sunglasses. 
Yes, we are totally seeing the skinny ity bity cat eyes and the John Lennon like round tinted glasses, but to me, a completely fabulous pair of dark sunglasses in a flattering shape for you will NEVER go out of style.  I've linked some similar options below.  The shades pictured are by MYKITA and are the "Kendal" style.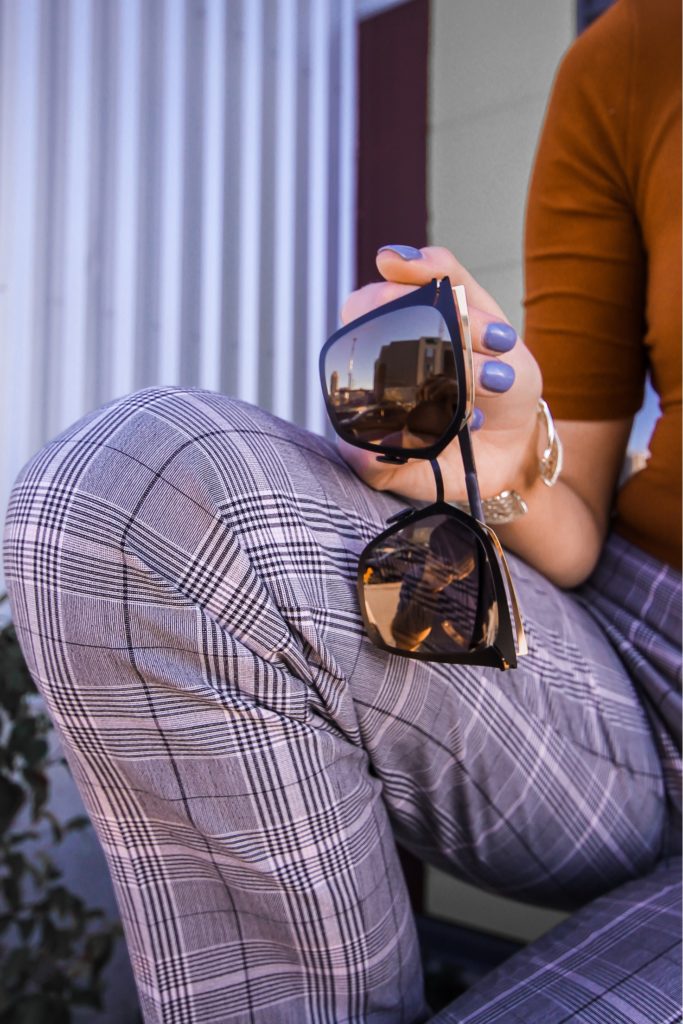 "I own too much black!" -said no one ever
A Colored Statment Coat. 
The girly girl in me could not resist this beautiful pink zip up coat.  I wear it more than I ever thought I would.  I wear it to work and for a night out on the town.  A statement colored coat with a great cut can take a drab outfit to a fab outfit!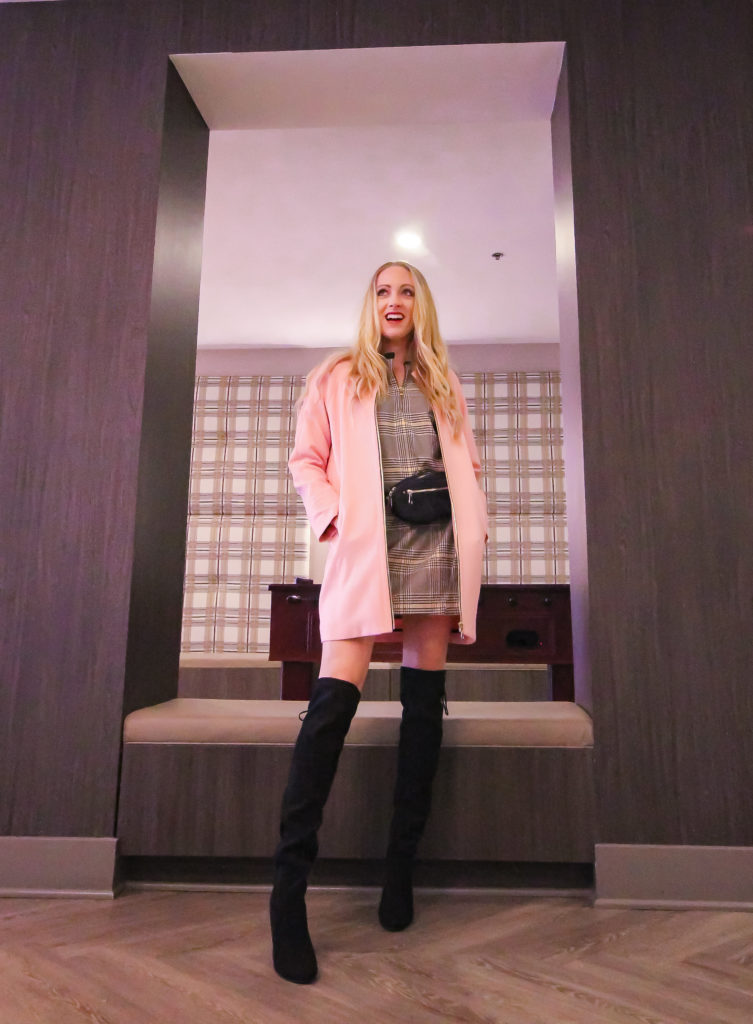 A Plaid Dress. 
Paired with this statement coat is a plaid dress. Plaid pants, dresses, short skirts are all the rage at the moment and really do always circle back around. I remember when plaid pants were so hot when I was in middle school and couldn't wait to get my hands on a pair!  Keep your plaid and check print ladies, it will always come back around.


Over The Knee Boots.
Always have a pair of these in your closet for Fall and Winter.  Heel or no heel and really doesn't matter the color either, these fabulous boots will make you look like you have legs for days and will always make a comeback year after year.  There is just something about a boot that goes all the way over the knee that makes you feel like you can just conquer whatever is thrown at you!
Shop my faves below! 

Belt Bags. 
I prefer to call it a belt bag.  The fanny pack has always had a bad rap, but let me tell you how happy I was to finally own one! You can be totally hands free and just enjoy your outing and day while in style.

Long Gold/Silver Necklace.
I have been completely obsessed with the new line from one of my favorite fashion bloggers Something Navy! She has a gorgeous new collection sold at Nordstrom and this long necklace is serious perfection to pair with anything. It really can make a solid colored sweater or even a t-shirt come off a little more glam and put together. It is also adjustable and is a mix of gold and silver.  Everyone needs that long statement necklace that will no doubt go with anything, and I highly recommend her line below for that as they are affordable and great quality.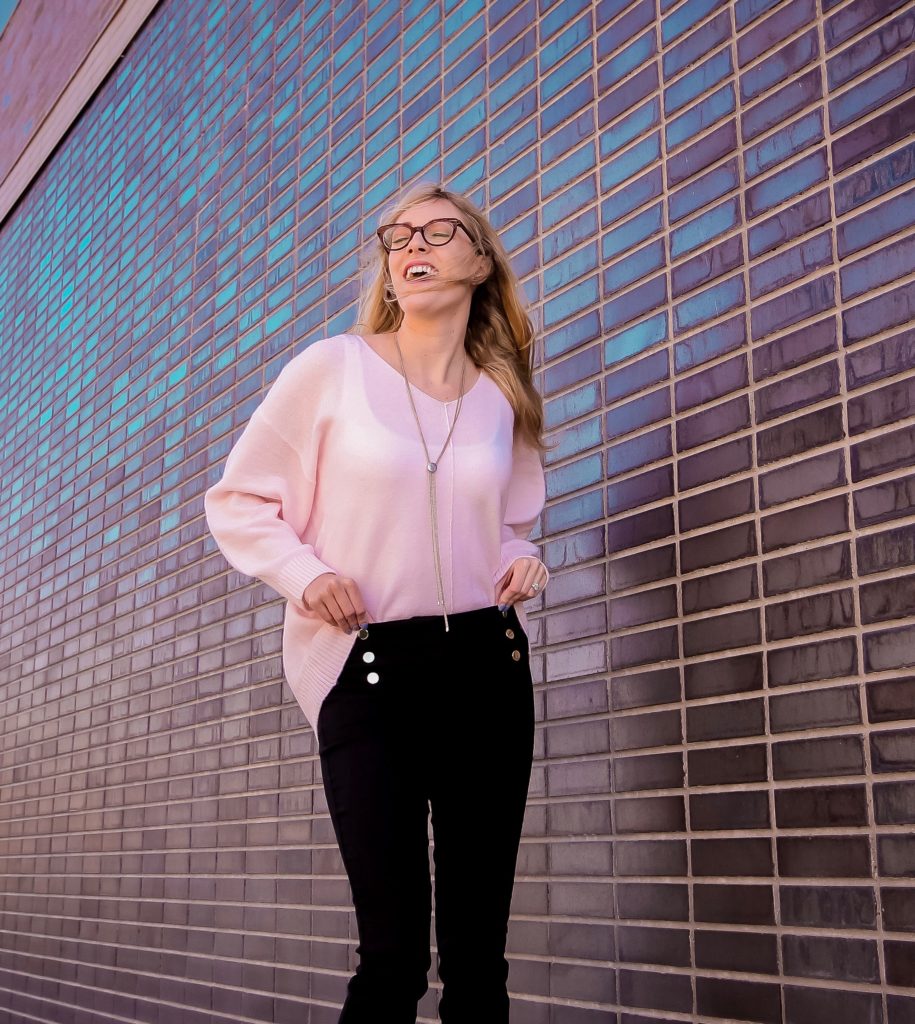 A Silk Scarf. 
A silk scarf, either solid colored or a classic print will transition for any outfit to all seasons.  If you are not blingy girl or don't love necklaces, a scarf can really make a simple outfit really go to the next level.  I loved this simple black and white scarf from the Something Navy line.  It is linked below and she has a couple other color options.  I loved pairing it with an off the shoulder top and you can also wear this in your hair too, which is super trendy right now.  A pretty scarf will always forever remain a staple in your closet.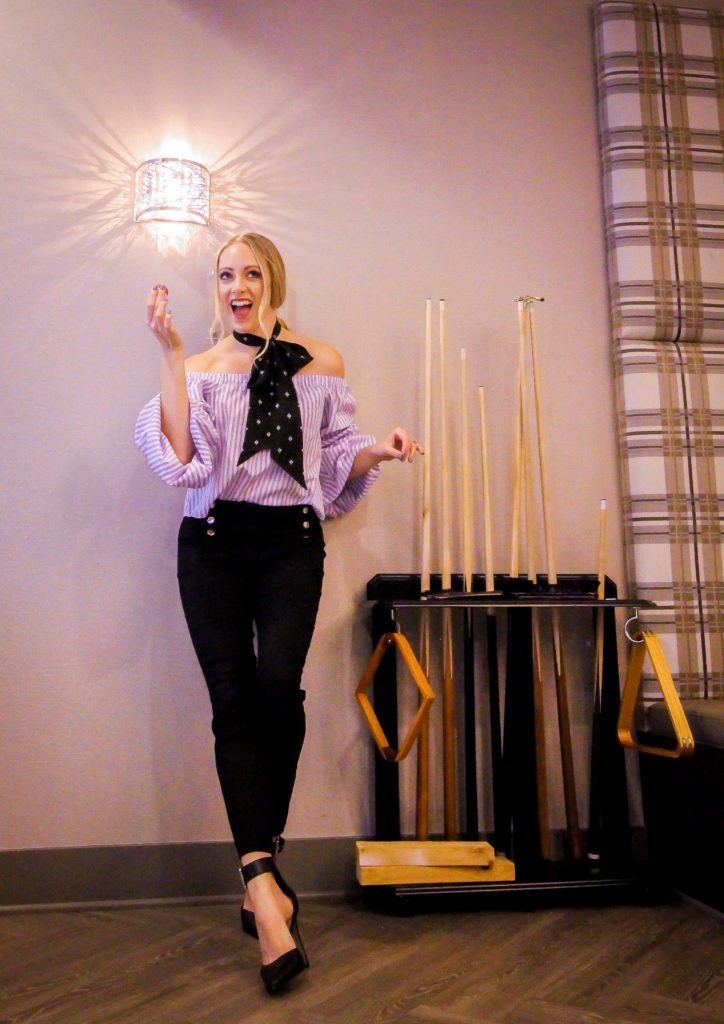 The point of this blog post is to show you that there are few key items that you can buy for your wardrobe and wear them with so many things and switch it up for all seasons.  Having those timeless and versatile pieces are worth the investment and can make a somewhat blah outfit go to top notch chic!
"Fashion fades, only style remains the same." -Coco Chanel
What are some of your favorite timeless yet trendy pieces? I would love to know! Drop a line below.