The holiday season is upon us and I'm not just talking about Christmas.  Between Halloween till New Years each month is packed with parties and and events and what better way to send out your invitations than with Basic Invite!  I love a fabulous party and there is nothing that sets the tone for how the party will be by receiving a gorgeous eye catching invite in the mail.  I'm a bit old fashioned and still love getting mailed invites instead of digital.  It is all in details and let me tell you Basic Invite has it all!
Are you super detail oriented? Do you love spending time customizing invitations and cards online with a glass of Rose in hand?  Then Basic Invite is where you want to go for all of your unique Halloween party invitations and online Christmas cards!  Oh, don't worry, there is an invite for every major life event and celebration.  I loved being able to have the templates that they offer, and being able to change fonts and colors and graphics even was so much fun!  The color options are endless!  This is really what sets Basic Invite above the rest, there are so many hues to choose from.  Literally, you have millions of color options to go through and when you change it on the screen it immediately changes so you can instantly view what you have customized.  You will feel like a graphic designer!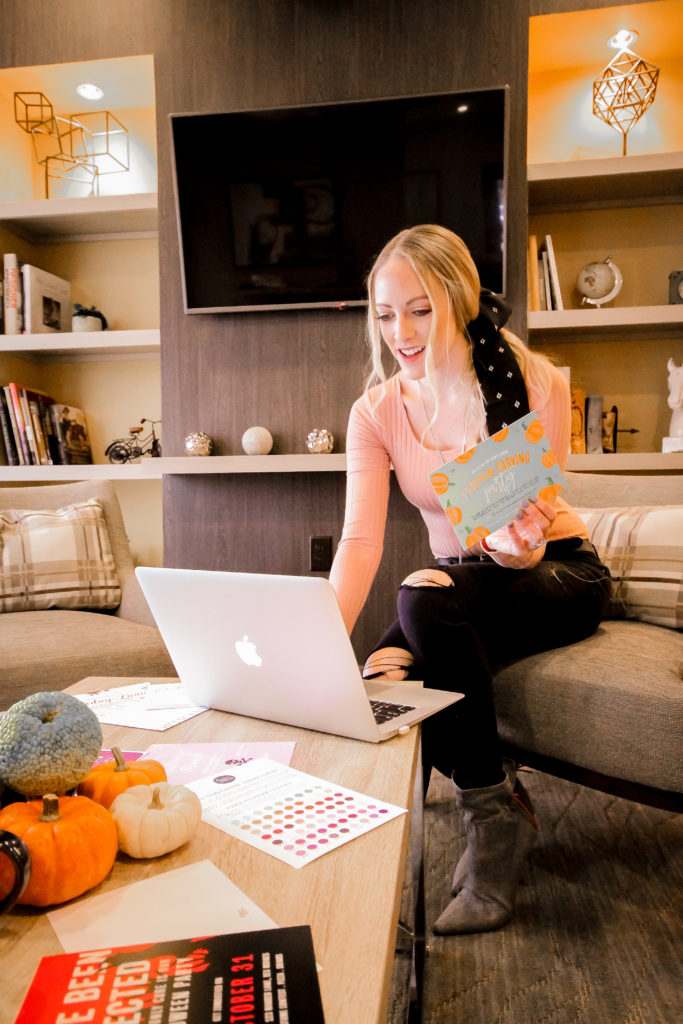 Feel like a graphic designer in your own home!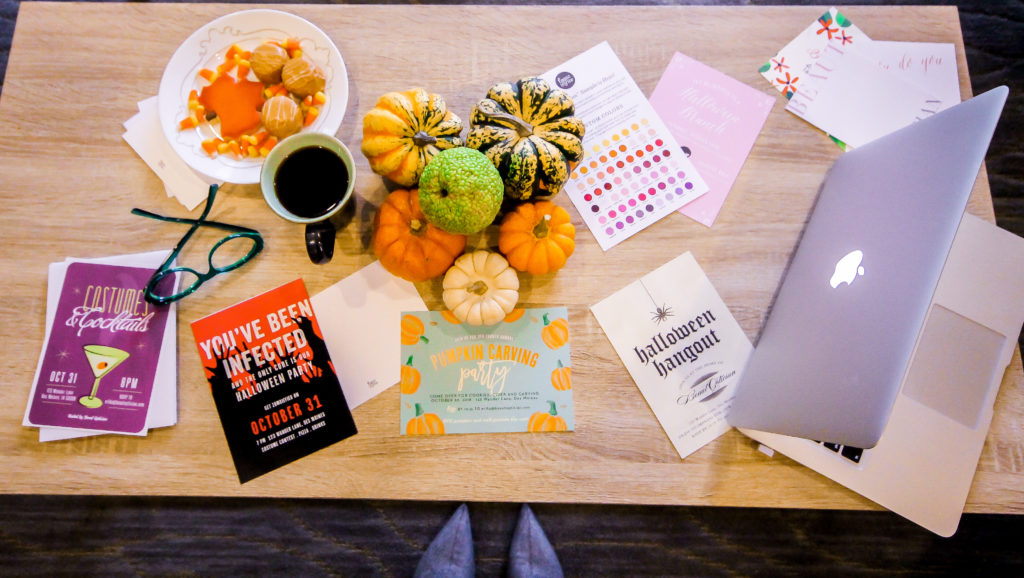 The beautiful thing is that you do not need to fear before you pull the trigger on hundreds of invitations, preview your designs you've created not just on the computer but with your own eyes!  You can have your designs sent to you so you can actually view and feel the quality of what you will be sending out.  This was a game changer for me, as I am a very indecisive person and loved being able to create a couple different options for my all very unique Halloween party invitations.  Basic Invite offers many different paper options to print your invites on.  Everything from matte to glossy to shimmer and foil, you will no doubt feel the quality of the paper from them.  I couldn't get over how top notch the paper was that my invite samples came in on.  My favorite was the shimmer, as it had such a beautiful shimmer glaze to the paper and really made everything pop even more so!  Even the envelopes have over 40 color options to make your invite stand out before it is even opened.  All come ready to go too with "peel and seal" so no need for licking.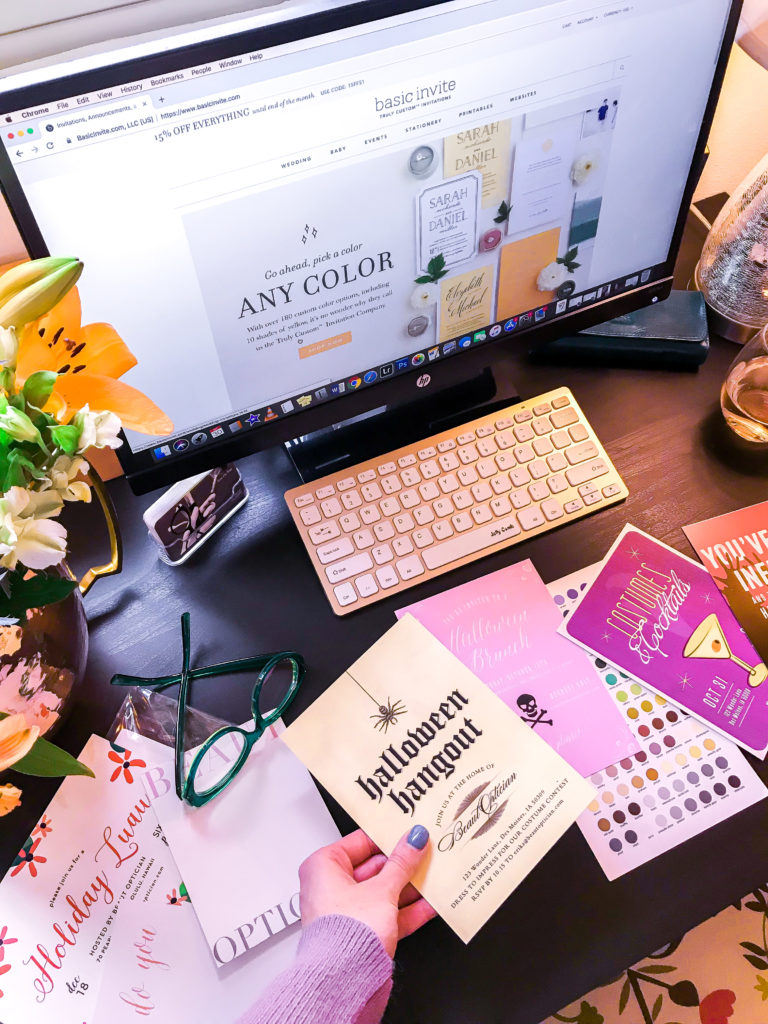 Basic Invite not only does invites, you can order and customize stationary, business cards, stickers, gift tags, envelopes, and the list goes on and on.  You can upload your business logo or choose from the many beautiful fonts.  I had to preview some stationary with my blog name on it. I absolutely loved these both and am definitely going to order one of them to be able to send out thank you notes to brands!  Personalized stationary makes such a thoughtful gift, especially for that someone that you are just absolutely stumped on what to get them.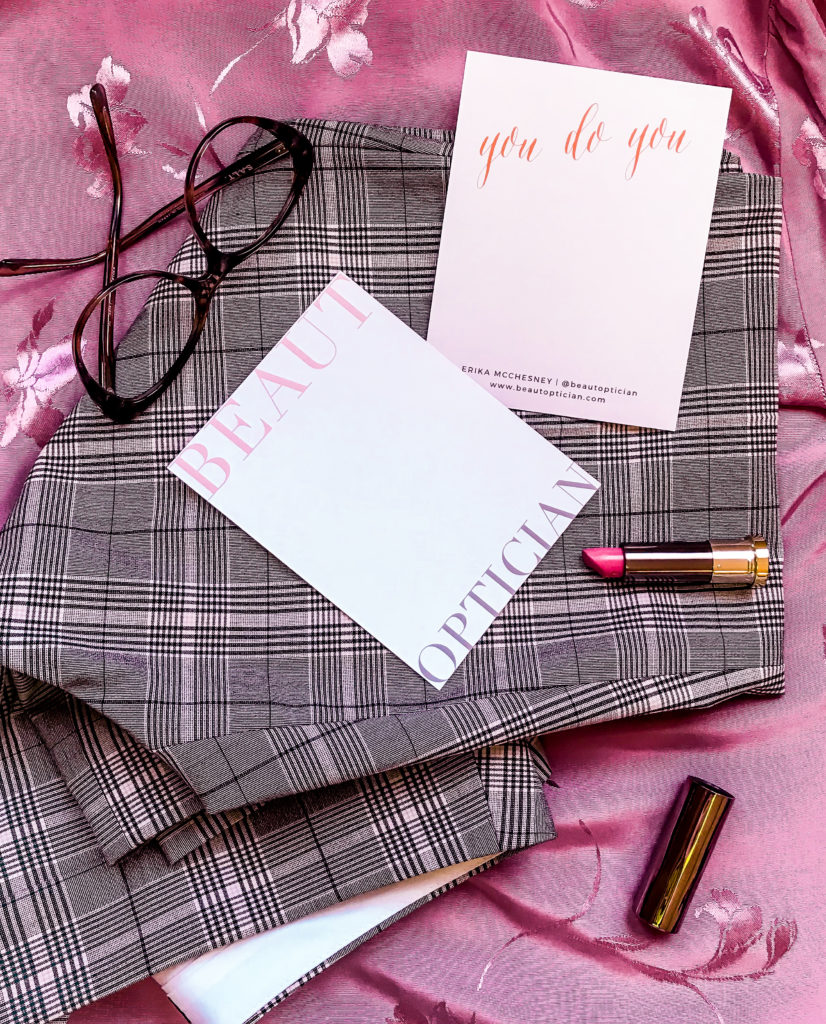 Address Capturing Service!
With all the advancement in technology and social media, how many of you have an address book with all of your family and friends current addresses written down?  I know that I am seriously lacking on this.  Basic Invite has you covered for sure.  You can simply send a link over social media or email for your family and friends to in put their current address in and it uploads to your Basic Invite account.  Bam. All of your invitees address are already there and ready to be printed!  There is no cost for Basic Invite to add the recipient address on the envelopes for all Christmas card orders!  That is a definite win.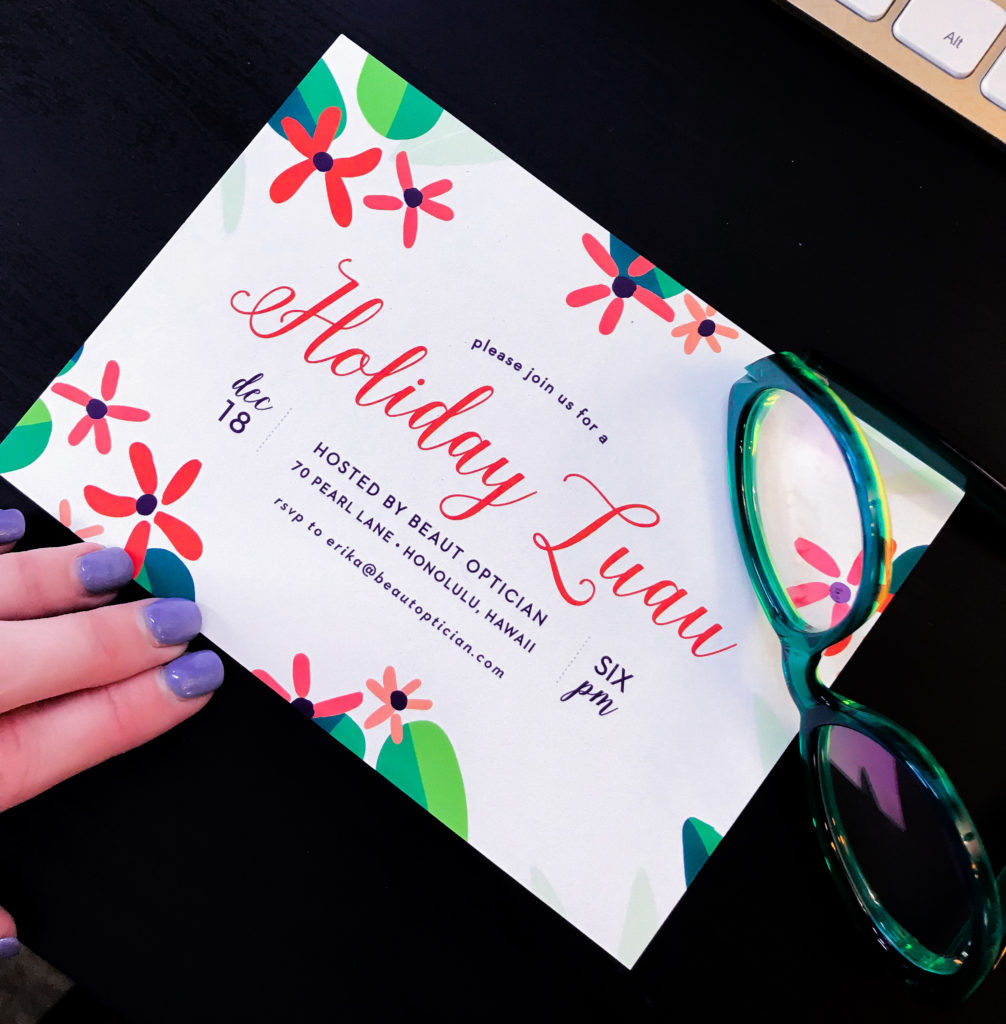 This girl is all about Christmas Time and I'm truly thinking about having a Holiday Luau party now.  How adorable is this Holiday Party invite!  I hope that when you think about what stationary company or invitation company you choose to go thru you will give Basic Invite a go!  With over 500 online Christmas cards and Holiday card designs you are sure to find what you are needing for your next party!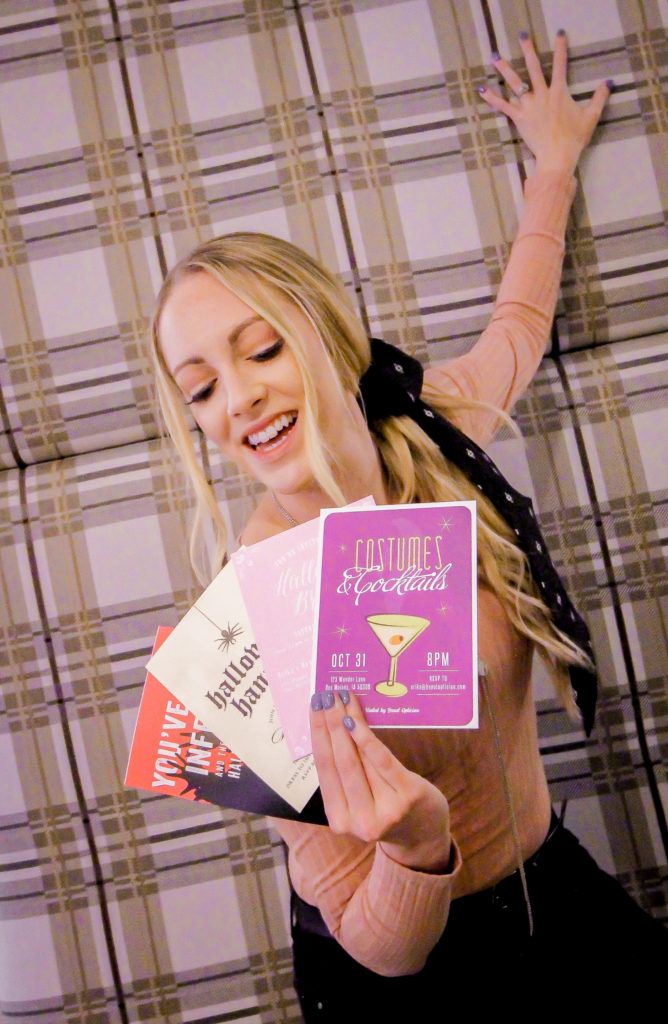 Check out Basic Invite today as your Holiday cards maker tool and use code holi30 to save 30% on your order!  It is definitely my favorite one stop shop for all my invitation needs!