Harper's Row is a fairly new online boutique!  This boutique offers the cutest on trend women's apparel for all seasons.  Everything from shoes, jumpsuits and dresses to lovely tops, denim and jackets, you will find everything that you may be looking for to spice up your wardrobe.  The creator and owner Camille, is a true boss babe and she hand-picks all of the items herself.  To me that is really special, because there is nothing sold in the shop that she wouldn't wear herself.  Harper's Row was named after Camille's daughter.  After having her daughter she didn't go back to her corporate job but missed that sense of accomplishment and community that came with being in the workforce.  Thus, Harper's Row was created to offer women beautiful quality pieces at very reasonable prices!  I love being able to support and give a shout out to others like Camille who go after their dreams and turn them into reality!
It's so much more than selling pretty clothes online. It's about connecting with other women and being a part of this wonderful online community. The pretty clothes are just the cherry on top!

-Camille
That quote above from Camille really resonates with me being in the blogging world too.  Sharing your love for fashion whether it be thru a blog or having an online boutique is never lonely!  There is support and inspiration everywhere.  With that said, we all need to continue to support one another and each other's small business, so add some things to your cart at Harper's Row!
Click Here To Visit Harper's Row Boutique! 
Here are 2 of my favorite pieces that could really be worn year round! I have styled them more for fall, which we are finally in now.  The first item is this adorable pink dress that is 100% cotton.  The fabric is so lightweight and could be worn with either leggings or sandals or over the knee boots so very easily.  I love how this dress would be a great transition from a 9 to 5 work day to an evening of dinner or cocktails.  All you would really need is a simple shoe change possibly!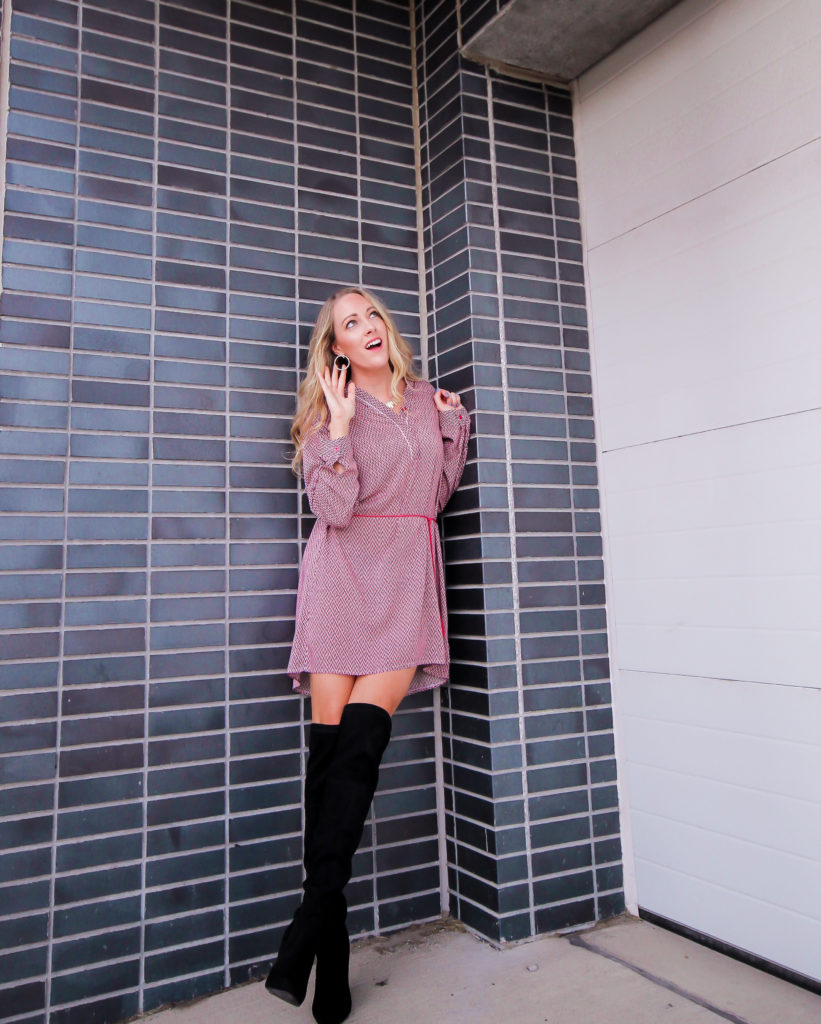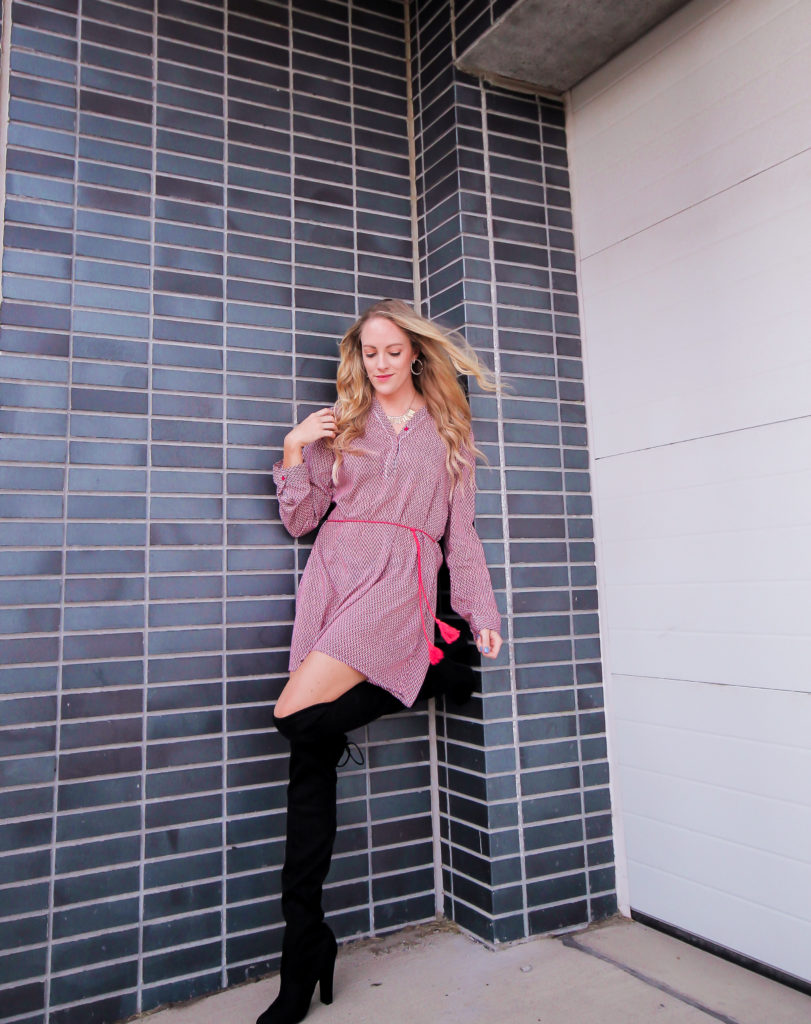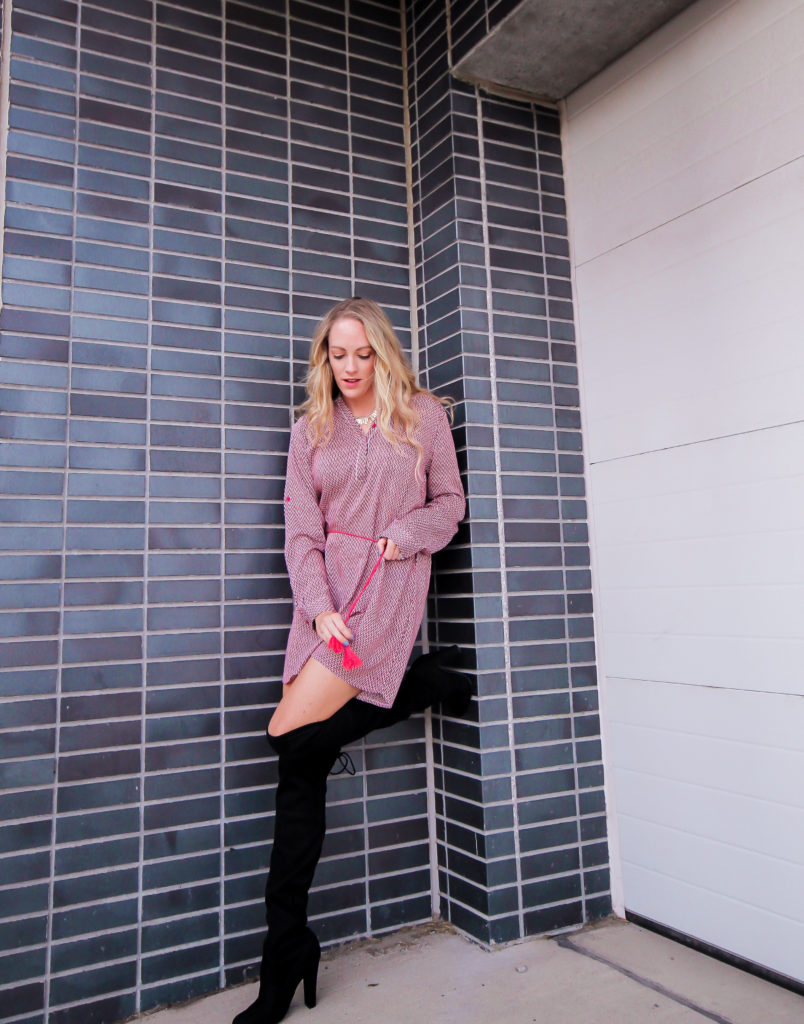 It also has the most adorable tassel belt that really has a beautiful color pop.  You can also roll the sleeves up to if need be.  This dress is also only $32.00!
I absolutely loved this lace up sky blue top!  I styled it more casually, however this could be worn so many ways, like with a skirt, with some white jeans and heels, really it would go with anything! My favorite part are the pockets as well.  It has a really preppy feel to it so I loved putting it with a baseball cap and some simple black leggings. I loved adding a pointy toe kitten heeled boot to add a small element of glam to this more casual look.  This top is only $26.00!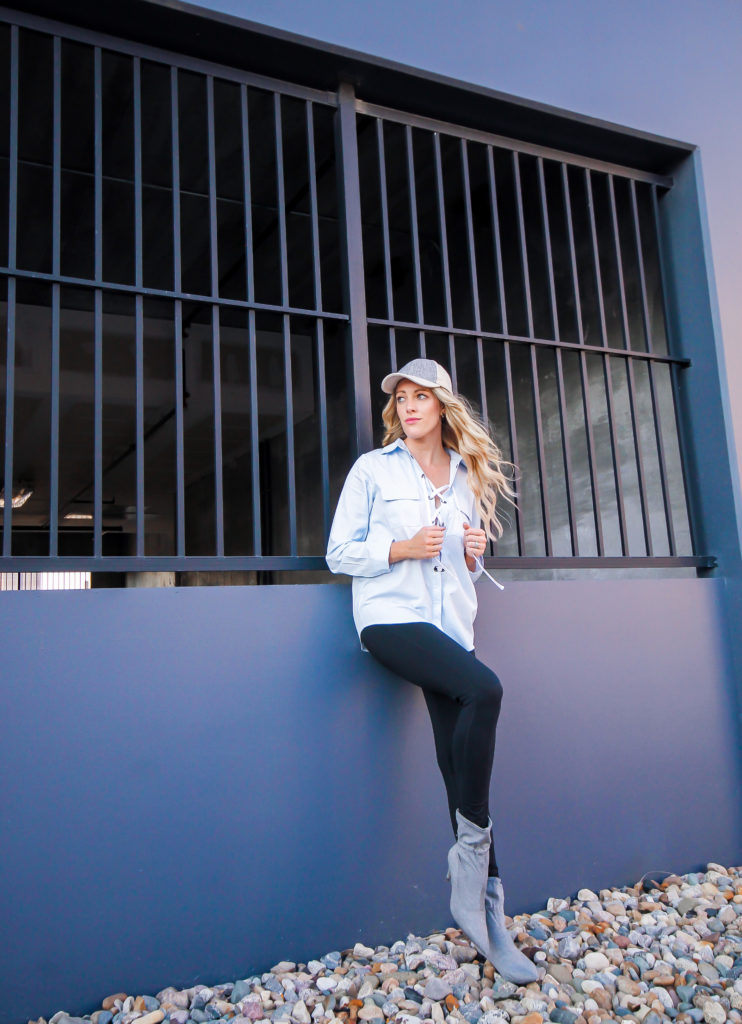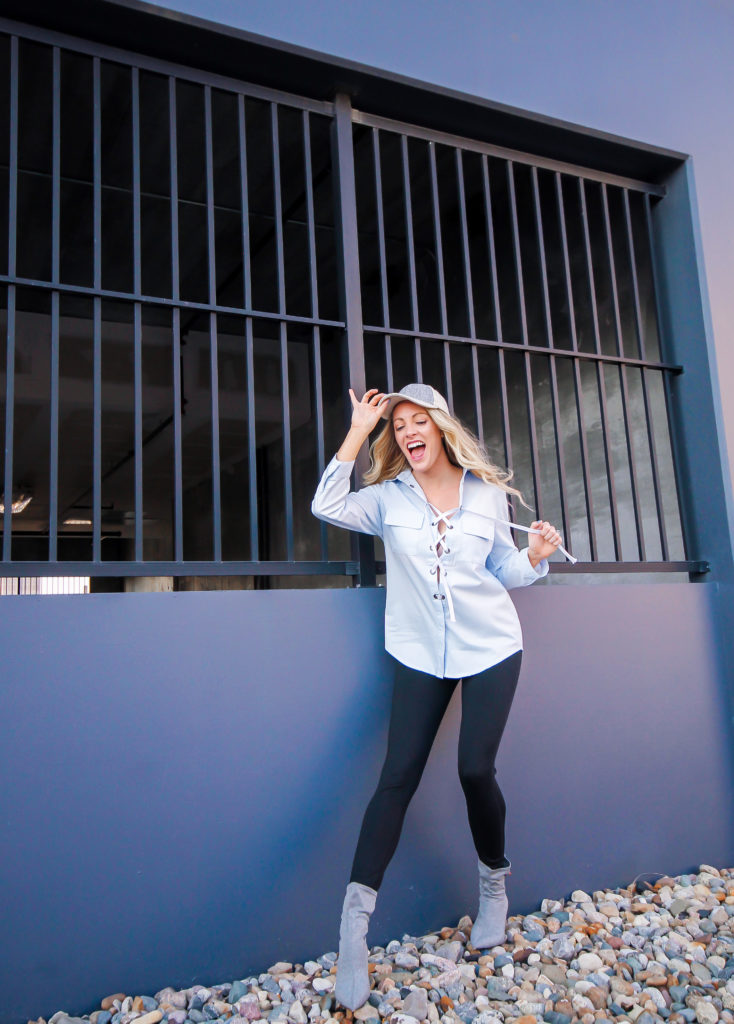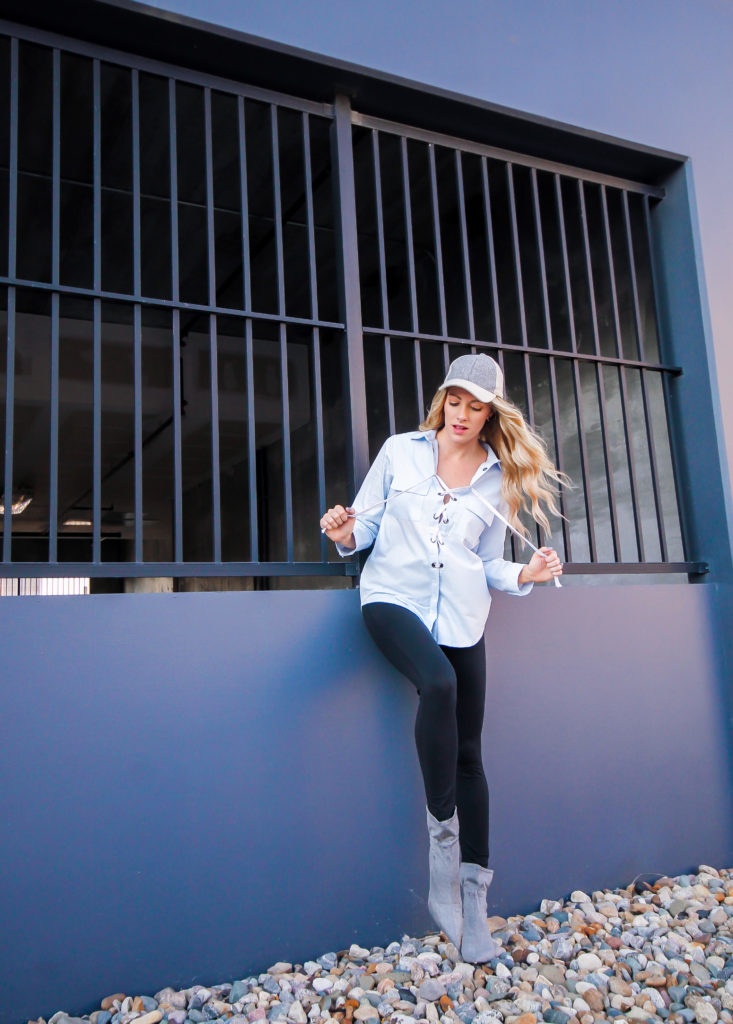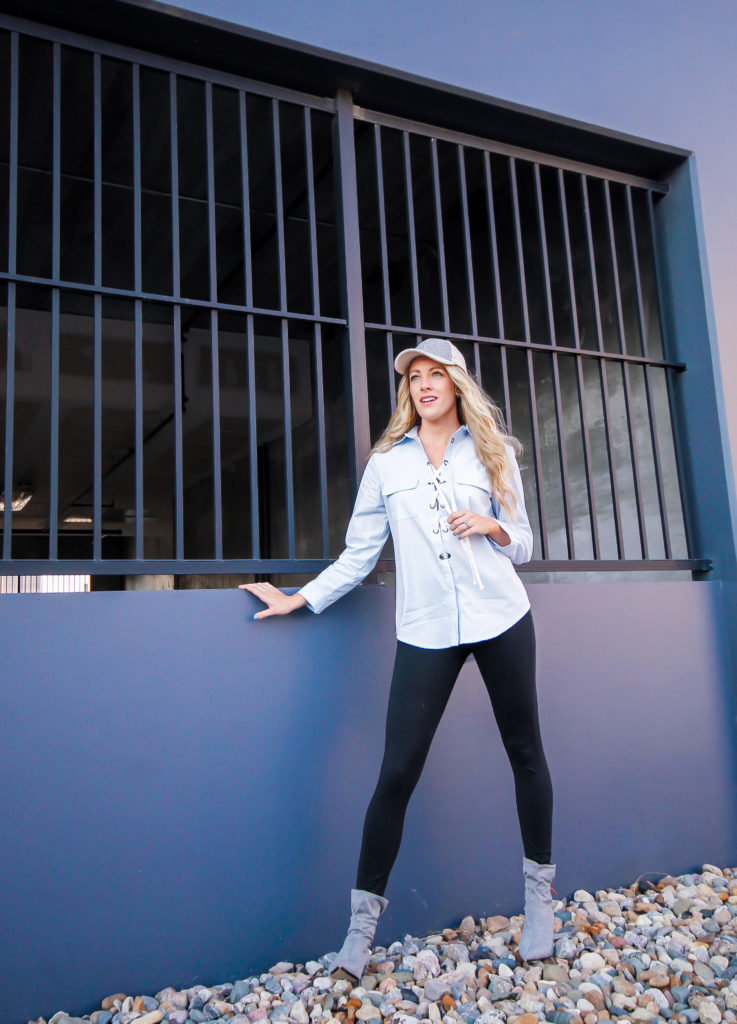 Harper's Row has just released some gorgeous finds for fall that I am currently obsessing over plus some great little booties that are on sale too!  I hope that this post has inspired you to check them out and to support a small business!