Who says you can't look cute while breaking a sweat?  The biggest motivator for me to workout is new workout gear!  I don't buy a ton of workout clothes even though I'd like to, the reason for that is one word…lululemon.  Yes, lululemon is expensive, however I swear by it because the fabric quality and fit.  Their leggings and shorts are like a booty lift without the surgery.  Everything just hugs you in all the right places.  I have kept the same pieces for years now and still wear and sweat in them.  Their fabrics amazing for wicking away sweat so when you leave the gym or get done with a hot yoga class you don't feel clammy and wet.
On a bigger scale, I love supporting a company that gives back on a global level.  Yoga is at lululemon's core and they help to create easy access to yoga classes and instruction for people who have had physical, economic, and even social hinderances in their lives.  Yoga really does bring about a community.  Everyone breathes as one in the room or class and how wonderful is it to just feel the positive vibes and energy from that.
Check out their "Here To Be" Program Here.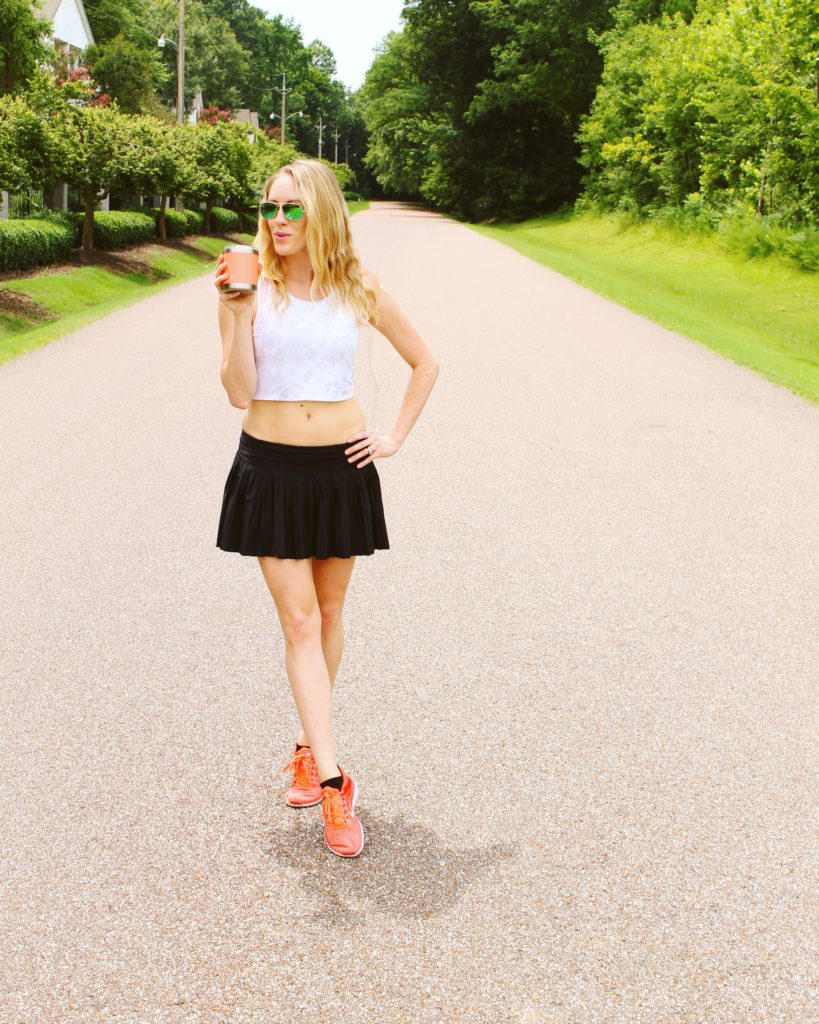 Favorite features of lululemon's clothes: I love that they offer built in support in their workout tops.  I fell in love with this crop workout top for my outdoor runs in this Southern heat.  It has built in support so there is no need to wear a sports bra in addition.  I like that it comes down a bit more than your normal sports bra though. Its so comfortable to run it.  The skirt I am wearing has built in shorts underneath and I love to wear it while running or hitting some golf balls.
How to care for your lululemon: If you buy any lululemon, never put it in the dryer.  Simply put it in the wash in cold water and hang to dry and their pieces will last you a lifetime.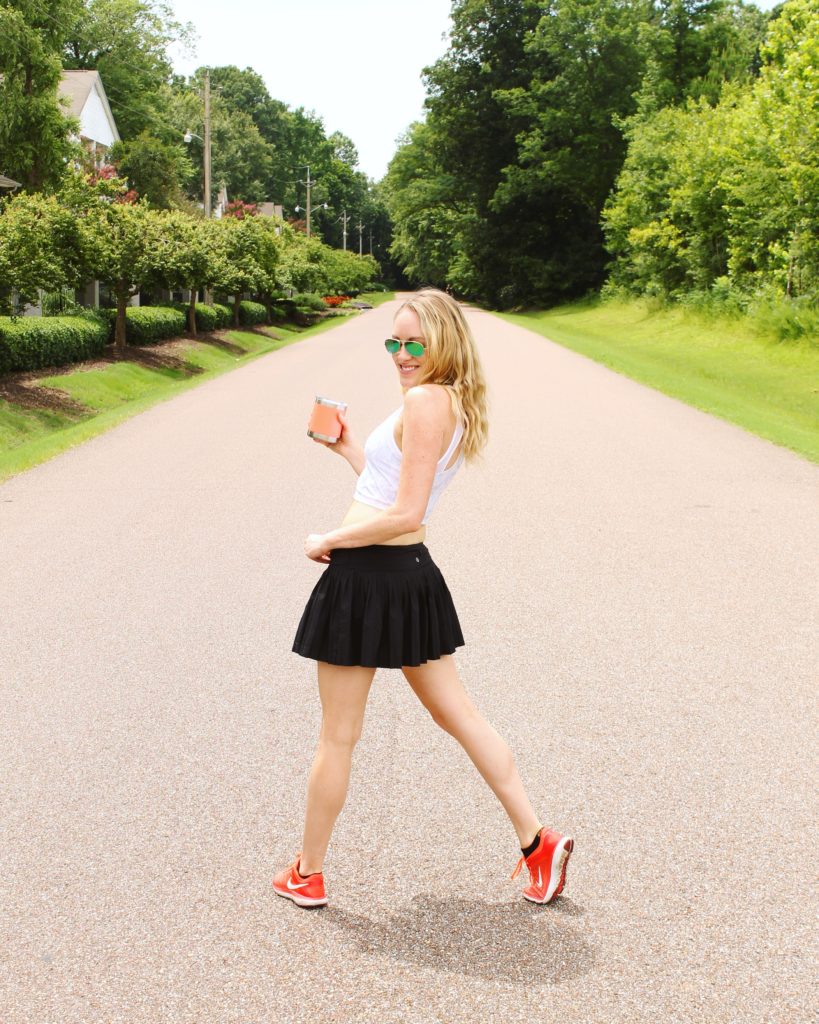 Love yourself and your body.  Embrace your own wellness journey and realize it is just that, a journey.  Nothing ever happens over night.