With the beautiful hot summer sun, this fair skin girl needs to take care of her skin.  I used to sit out and bake my skin. I would go out with SPF 8 or 15 oil on thinking I could be brown as a berry when I really just ended up looking like an over cooked lobster.  Well, now that I am 29 and nearing my 30's I really take care to protect and be preventative with my skin.
Even if you wear sunscreen on your face, (which you should wear some sort of SPF even if you tan), get yourself a fabulous hat!  Straw beach hats are the absolute cutest this year and the more poms, tassels, and cute lingo on the brim the better!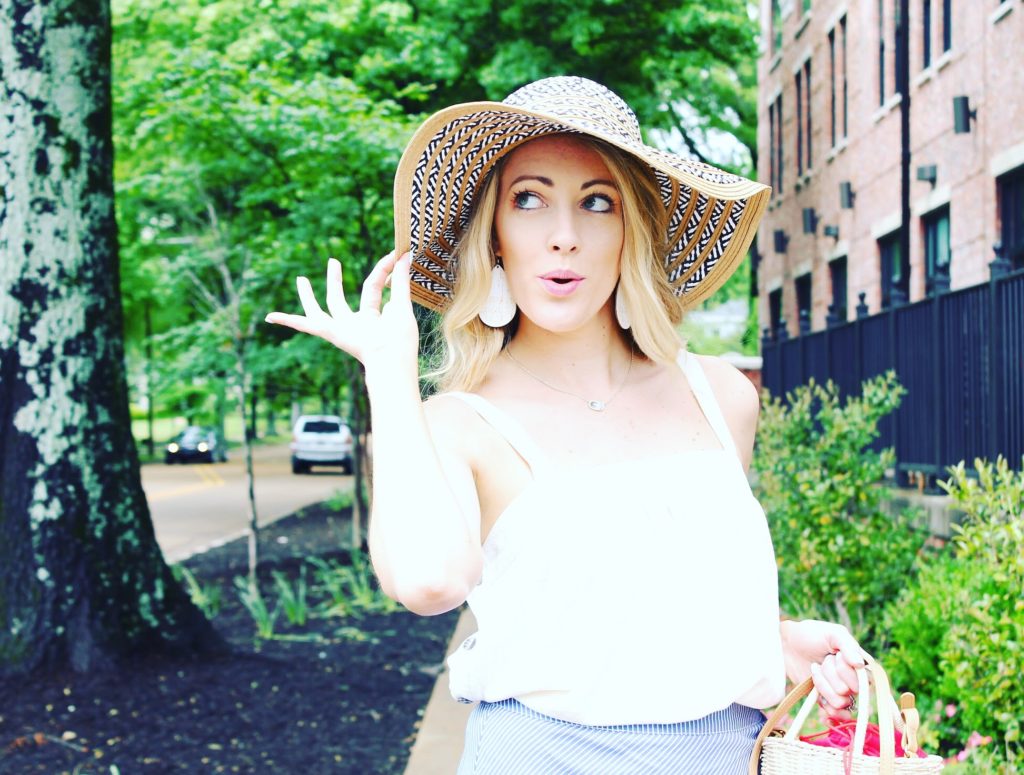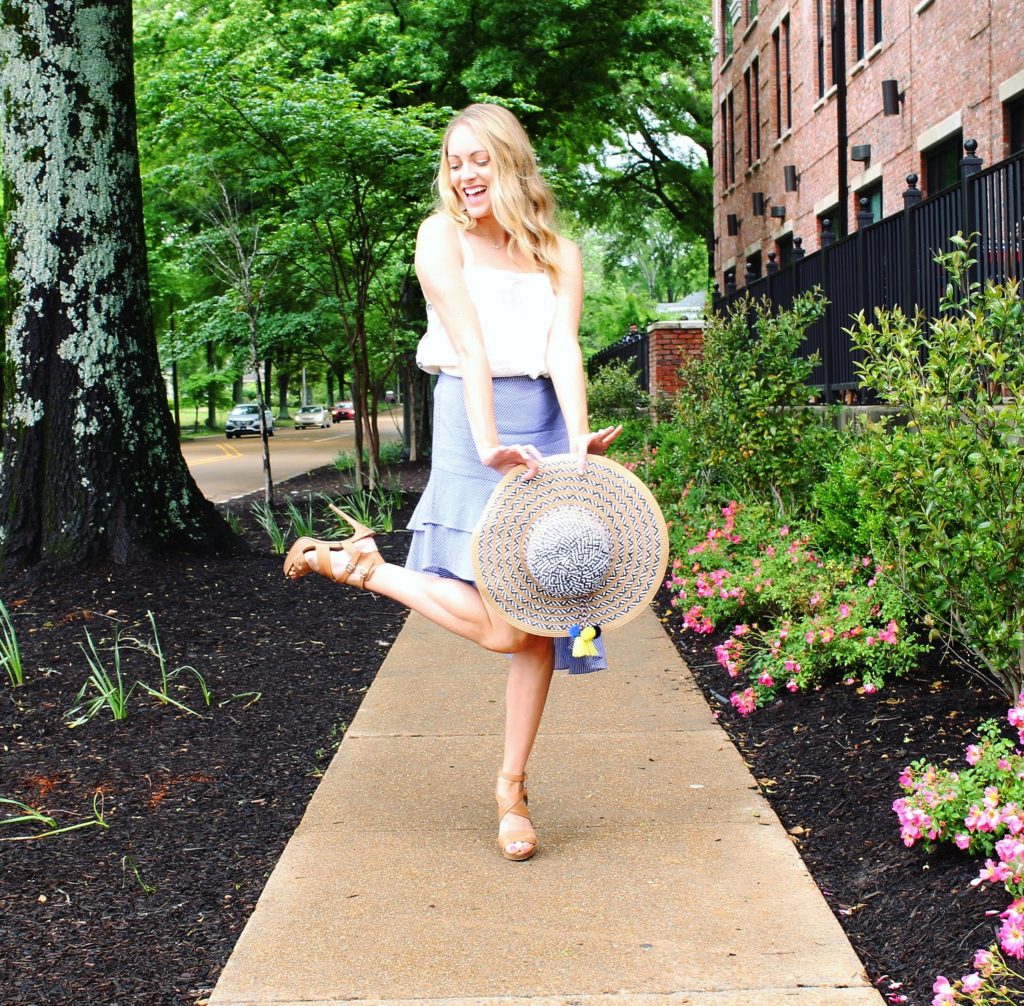 Shop some similar looks below!
Lets get to the products. Here is what I use and swear by. This is not sponsored in anyway by these brands.  I just truly love the products I am about to share.
My hair always gets dryer in the hotter temperatures, so I really amp it up with a leave in conditioner.  I just discovered and absolutely swear by "Fast Food" by AG Hair.  It truly makes your hair smell so amazing and it will feel silky soft.  If you can, I know it is difficult sometimes, lay off the hot tools! Allow your hair to air dry. Get some curl/wavy products like a sea salt spray or a cream and let your natural hair come out to play.  I always find this hard, however sometimes if I let my hair be free from hot tools for even a week, it makes the world of difference the next week when I do want to style it.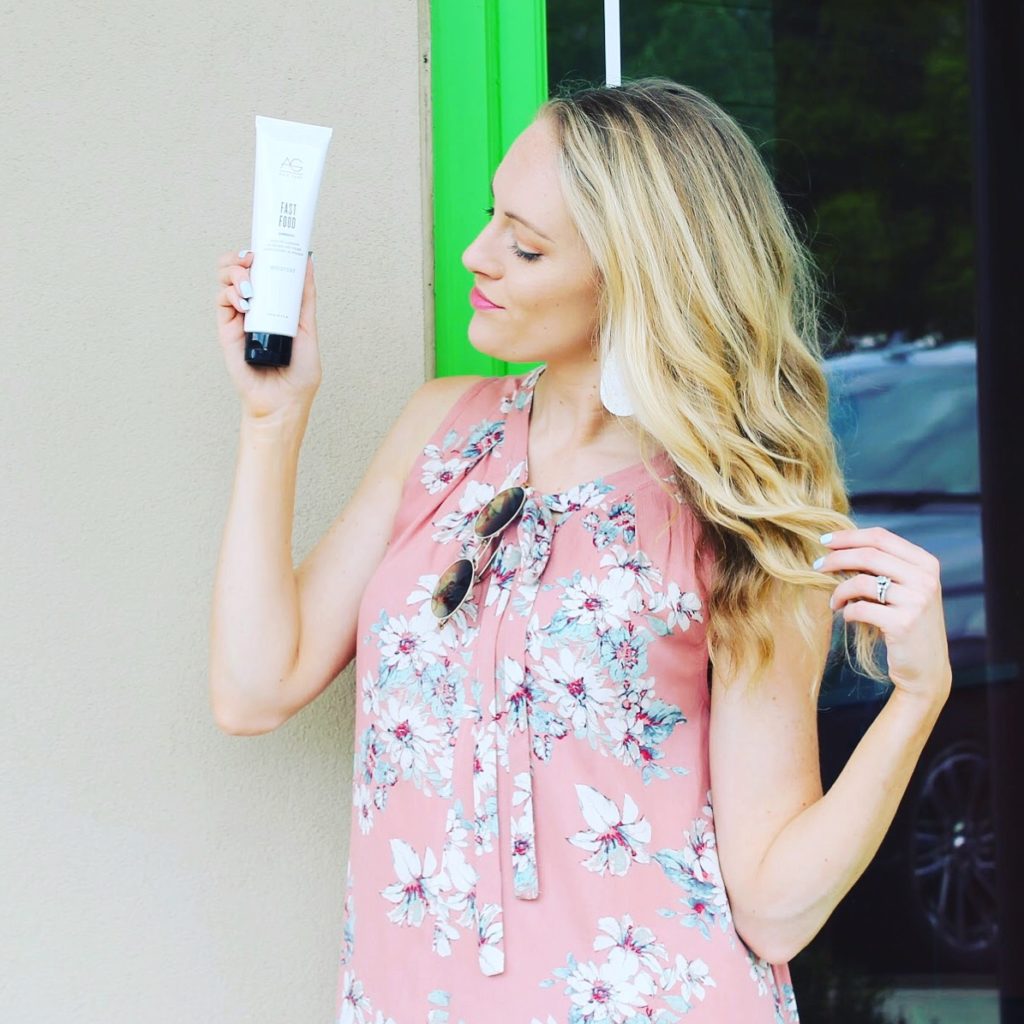 In an effort to also save your hair from more heat damage, sometimes throwing it in a ponytail is all you need!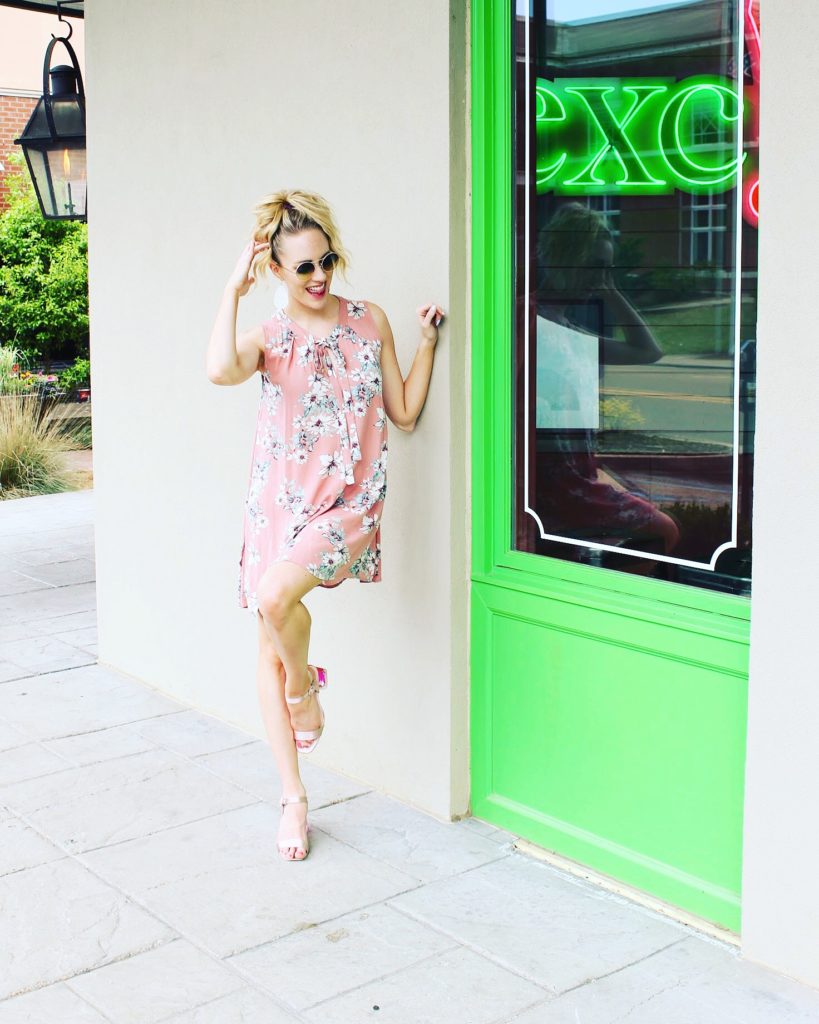 Here are some of my favorite hair products to leave in your wet hair and will enable your best natural hair to come thru!

Just as you would your locks, keep your face and under eye area hydrated. If you remember back to my first ever blog post about Eye Squinting and Wrinkles you know my ride or die eye cream is by Kiehls. The Creamy Eye Treatment with Avacado is affordable, long lasting, and the most hydrating. I really truly believe it minimized the appearance of those pesky under eye fine lines.  It also provides immense hydration. My eyes get irritated with allergy season upon us and will literally get dry underneath my lower lashes. This cream is an all around perfect choice for keeping the skin purely hydrated.
For the face, Drunk Elephant is incredible. The new Protini Pollypeptide Cream is insane.  It is pricy, however, invest in a good moisturizer!  You will not regret paying that little bit of extra money for a product that will actually do something for you.  Yes, the spa is nice, however when you don't have the time or funds to visit, having a couple really good products that you keep using that work well for your skin is your best bet.  This product claims that you will see visible skin improvements after one use. I can tell you that is 100% true.  It will help to ease the appearance of age spots that were created by the sun, fine lines, and wrinkles and give you an overall even and tight complexion.  I noticed a big difference in my overall skin tone and sun spots after even just 1 week!
Last but certainly not least. SPF is essential for summer. This is kind of a duh moment I know.  Always protect your skin with SPF when out and about in the sun.
Comment below if you have any summer care essentials that you swear by!