Shop Fashion Stylist is a fantastic way to shop with a purpose.  They offer the cutest on trend styles ranging from athleisure to a night out on the town and everything in between. For every item purchased they give an item of clothing to someone in need. Disaster relief, warm clothing, work wear outfits for women who are getting back into the job scene again are just some examples of what this company gives to others.  You can truly feel like you have given back by purchasing something.  When you receive your item of clothing there is a tag attached confirming the date of the donation and who the recipient/organization who received it.
I was honored to work a long side and collaborate with this company as a blogger and have a unique discount for you as well! Use Code: beautoptician10 to save 10% on your order and free shipping.
They have 9 different collections all offering something a little different.  They also have plus sizes as well! There is really something for everyone.
Here are some of my favorite pieces!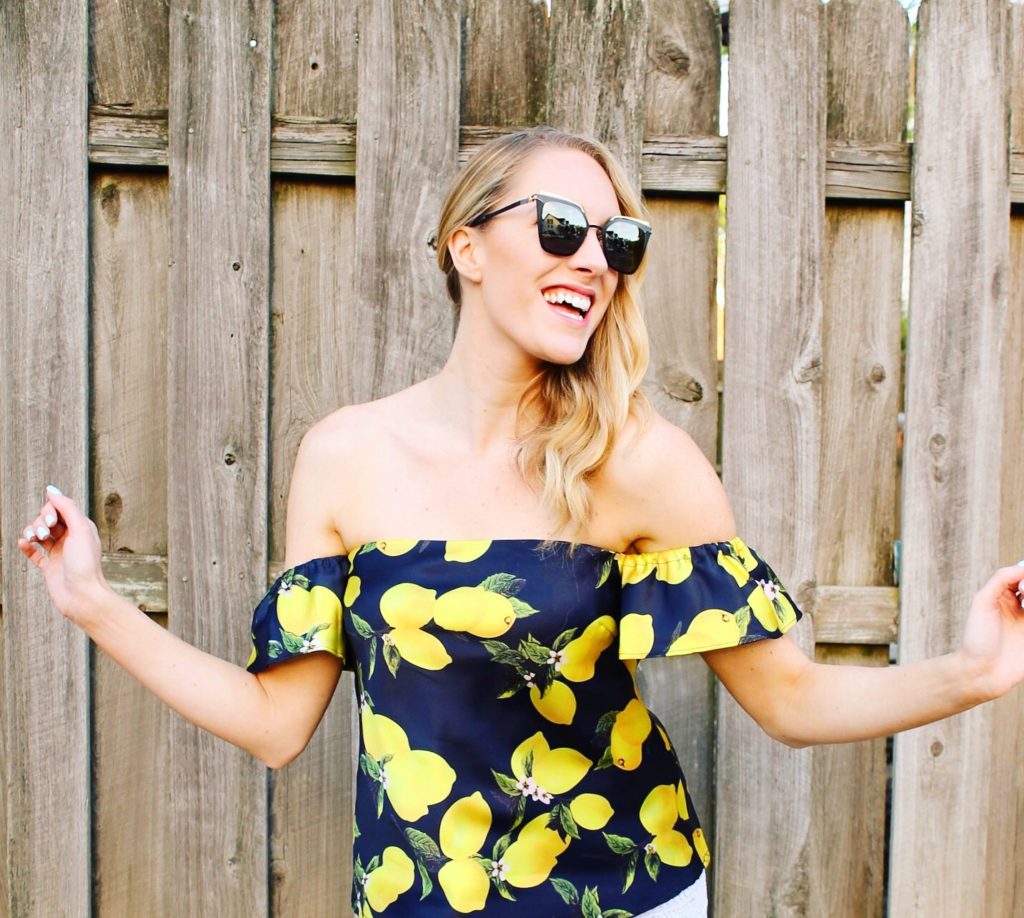 This off the shoulder top is super adorable and makes me so happy. You can't wear a lemon top without smiling!  I love that this top really does stay OFF the shoulder. The fabric quality is fantastic and it also comes in pink.  I'm wearing the size small.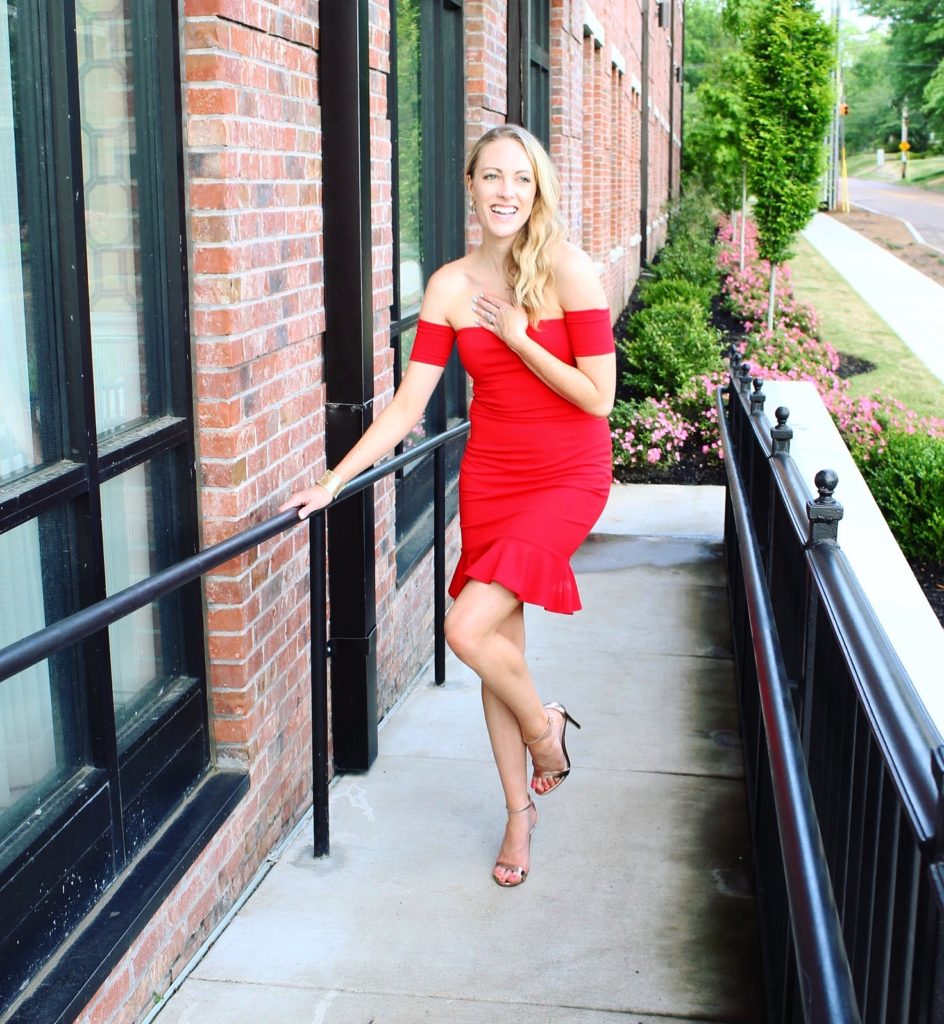 First off, everyone needs a little red dress in their wardrobe. This bodycon dress is simple and chic. Perfect for a fancy date night or even a wedding.  Sometimes simple is better and showing off your curves is all you need.  I love the off the shoulder sleeve and the little flare ruffle at the bottom adds an extra feminine attitude to it.  I'm wearing the size small.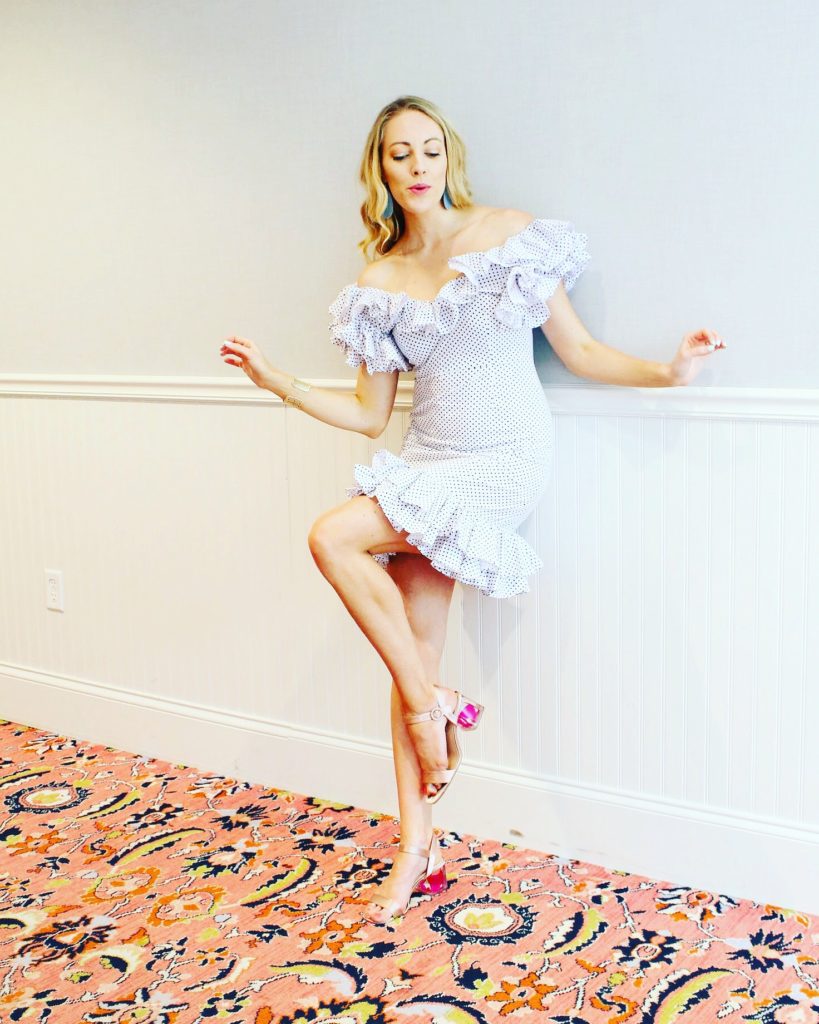 This flirty and fun mini polka dot ruffle dress is perfect for a party or when you just wanna be a little bit extra.  I can't wait to wear it to high tea with a fabulous hat.  It is a little more dramatic with the layers of ruffles, but then again aren't we all deep down?  I'm wearing the size small.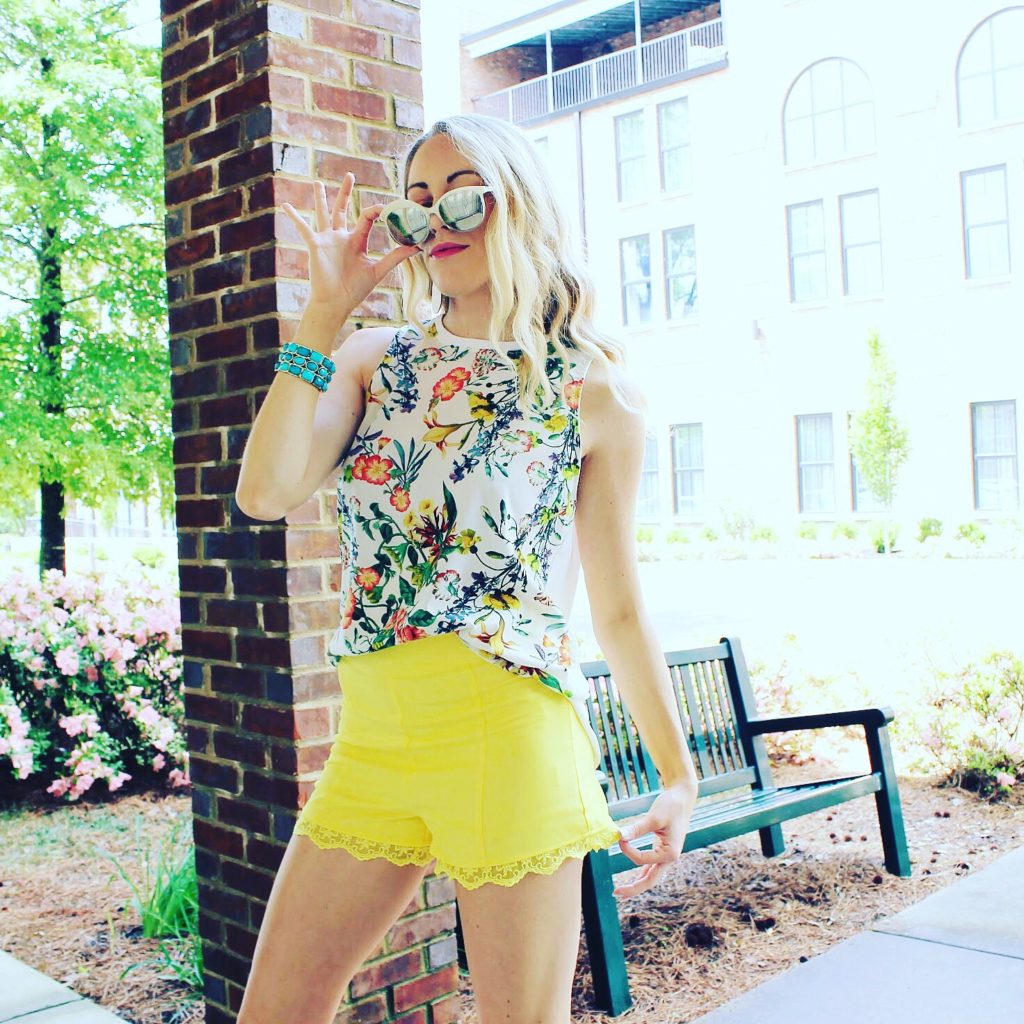 This girl loves a sale and Shop Fashion Stylist has a sale collection.  I have been looking for some cute yellow shorts and finally found them!  These have the most adorable trim of yellow lace which can help.  They run a bit small, so I would size up from your normal size. I'm wearing the size medium.
Check out the new arrivals here on Shop Fashion Stylist!
Each of us can make difference by simply doing what we do: shop. style. repeat. -Shop Fashion Stylist