I have gotten so many compliments on this beautiful boho style rattan bag by Amerii.  You have probably seen this style of bag everywhere for spring and summer.  Even though it is Fall, this bag can really transition into the new season and without a doubt be perfect for your next vacation.  There are so many unique shapes to choose from on their website and currently they are having a 50% off summer sale! You will not want to miss the savings on these beautiful bags.
Lets travel to Bali where the rattan style bag originated. That is what I love most about these bags. Who doesn't want a little Bali in their everyday style!  These bags have a traditional and rooted style yet a trendy and modern twist.  Amerii was founded by 2 best friends that of course loved a beautiful handbag. They were so inspired by the look of these rattan style bags.  You probably have seen this style of bag at boutiques, chain stores in the mall, and big online retailers. You will be happy to know, Amerii has a different retail model. They are not mass produced, and all of these bags are handmade from Balinese artisans.  Amerii is also a significant supporter of Fair Trade.  If you aren't familiar with Fair Trade it goes beyond making sure farmers get what they deserve, it also protects workers' rights and fights to ban child labor.  Most importantly it helps these talented artisans be able to provide for their families while continuing to produce a beautiful product for you to enjoy.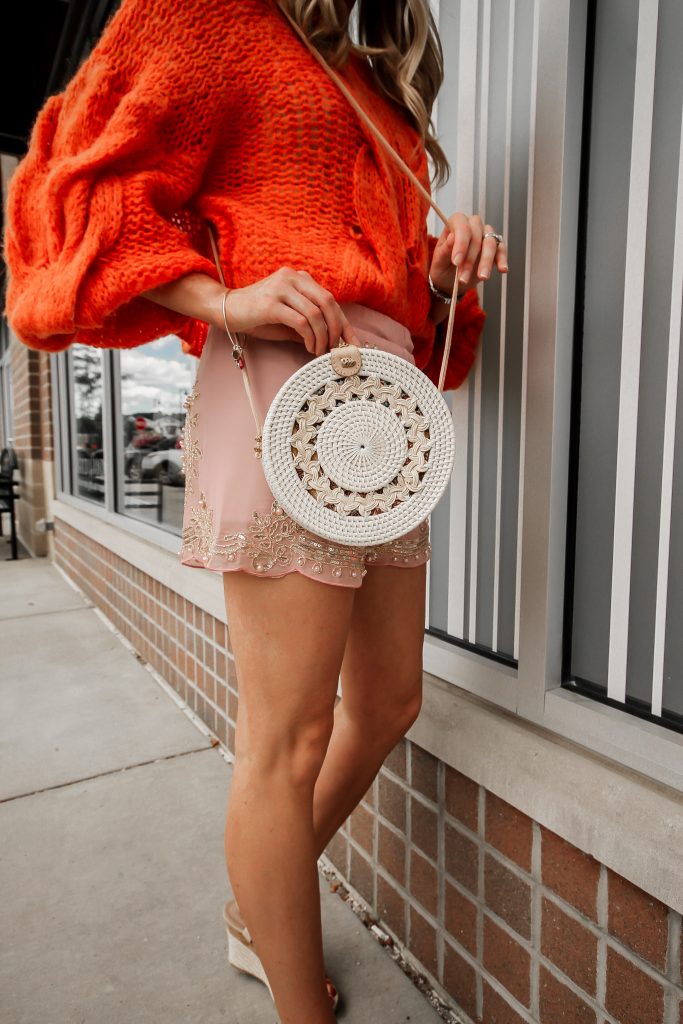 Can we pause and take a moment to look at this beautiful detail!? I can't wait to show you the inside.  All of their bags have a different fabric pattern so when you choose your favorite, be sure to take note of that.  I easily was able to fit my cellphone, wallet, lipstick, and my keys.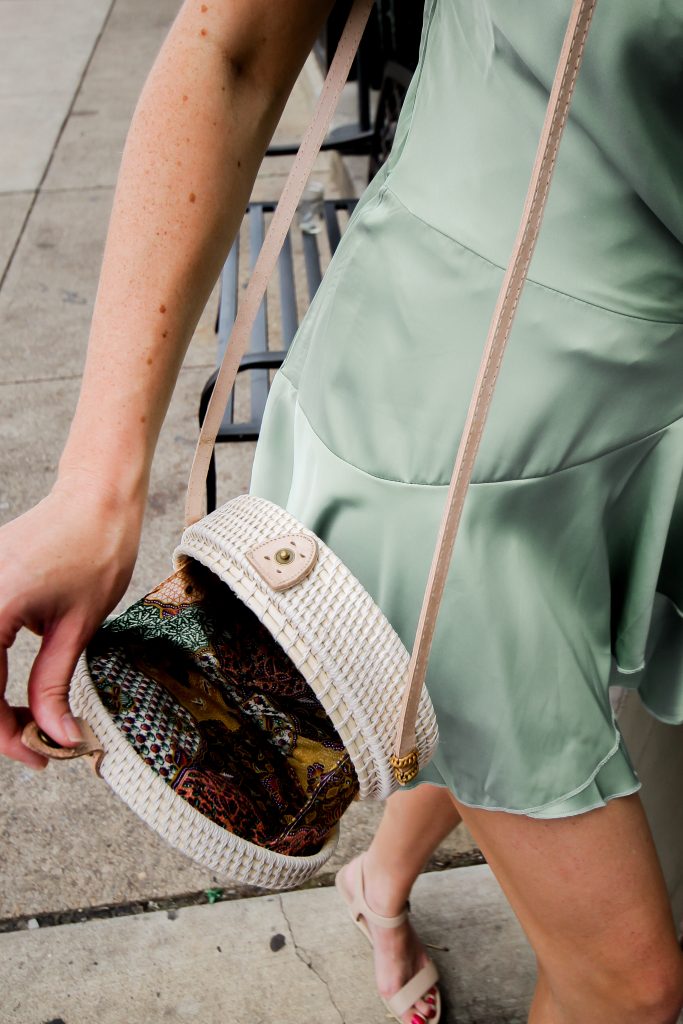 Here is the bag styled with a satin dress and simple wedges. I just loved the white rattan material and how the fabric peeks thru the braided detail. The crossbody strap is also the perfect length and will keep you hands free!  This one has such a feminine feel, which I love.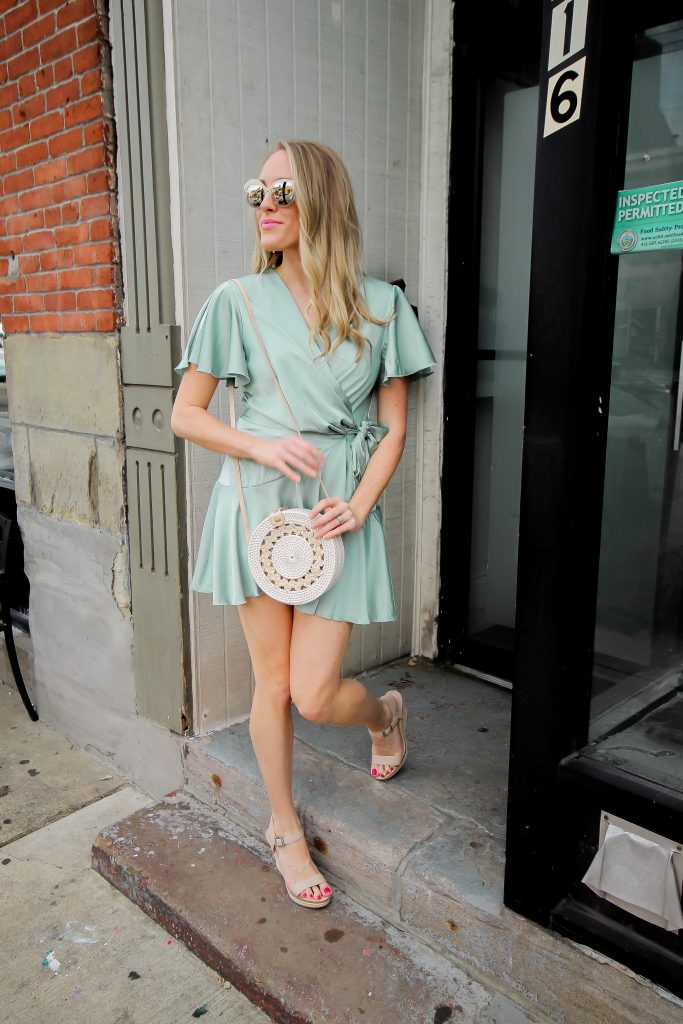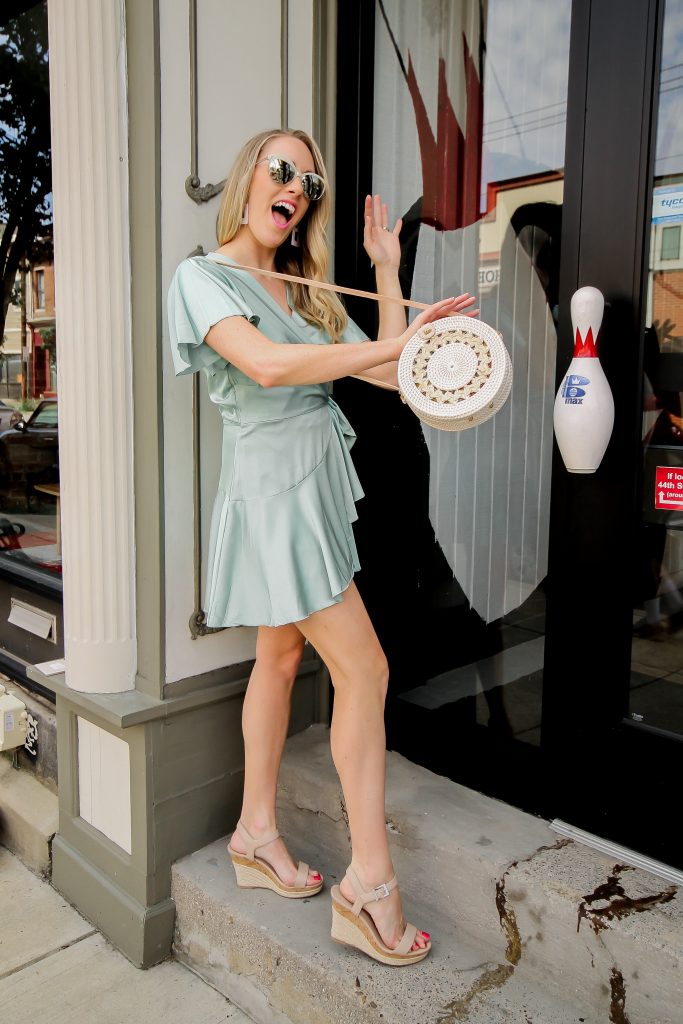 Click here for a direct link to the white rattan bag in the medium size that is pictured in the blog post!
Check out Amerii today and explore all of the styles and colors they have to offer!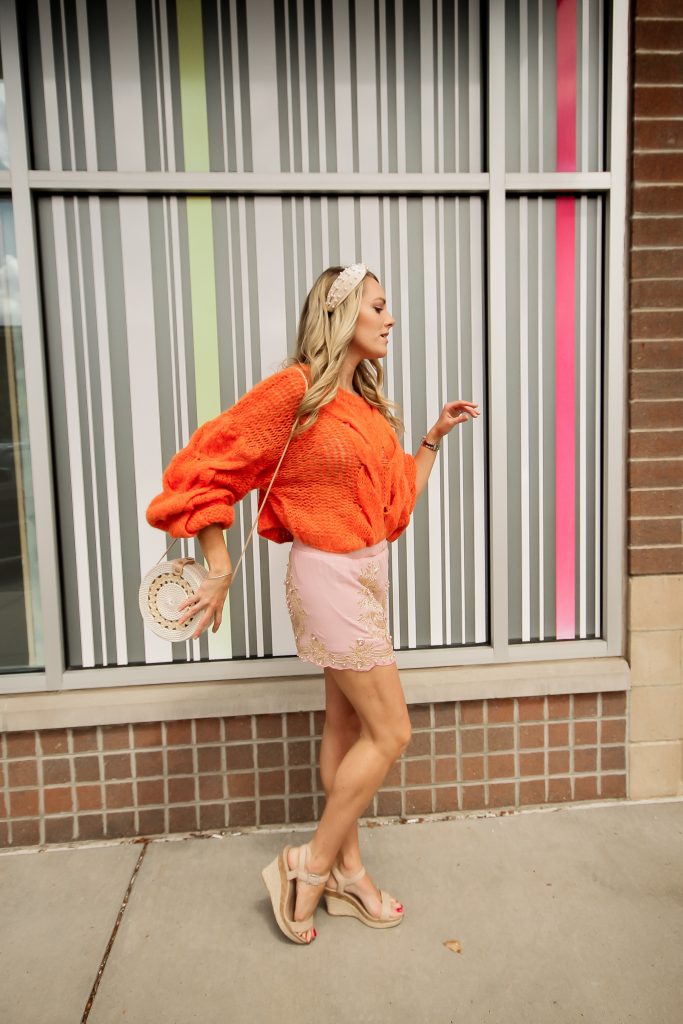 Who doesn't love a good crossbody bag!?