I have a new BFF and its not who you may expect!  The BFF (Best Face Friend) has seriously changed my daily routine of washing my face.  I can't get over how much cleaner and more awake my face feels after using it.  For this girl who is not a morning person, it is my new favorite part of my getting ready routine.  The BFF is also safe to use at night too.  You really can't over use it.  I loved this product so much that I wanted to be able to offer a chance for you to have one as well!  Click the link below to enter the giveaway to win a BFF of your very own.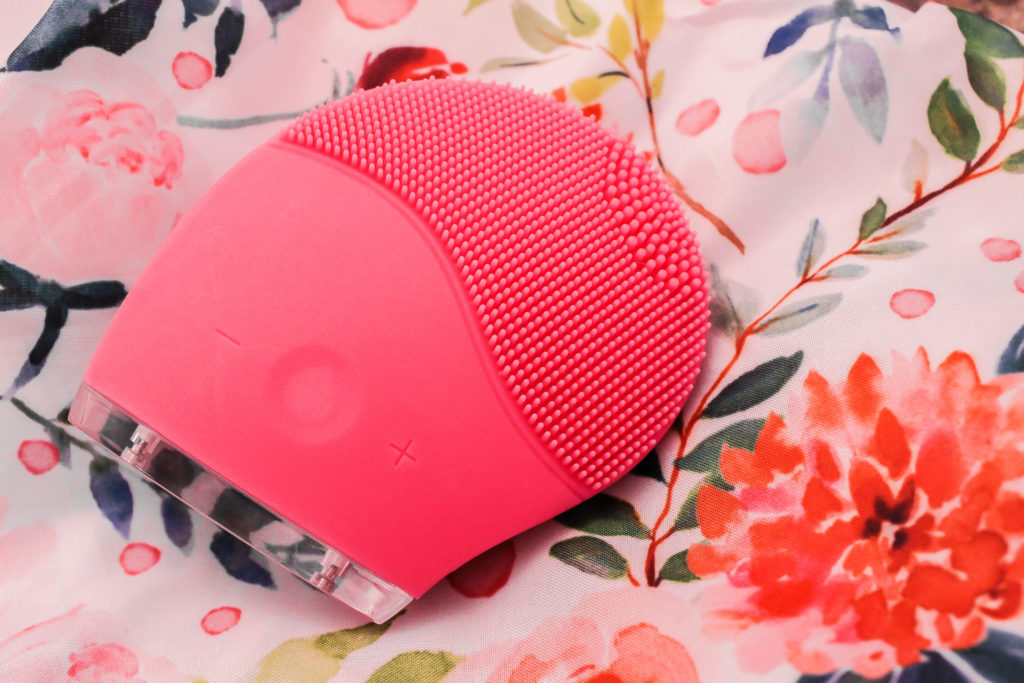 What is so special about this little pink device?  If you aren't a fan of pink you can choose blue instead! 
It deeply cleans your pores by using sonic cleansing and vibrating technology that really breaks up the dirt and oil that can easily get trapped.
If you wear makeup everyday, this really will be your new BFF.  I struggle with large pores and I do wear makeup nearly everyday too and this little device really helps get it under control.
NO MORE CLOGGED PORES!
I actually couldn't get over how many clogged pores I had before I started using the BFF.  Its kind of magic how it can get your skin so much cleaner.  I have found that if you move your hand in a circular motion with the BFF on your face while it is using its sonic cleansing power, it really gets the job done.  I also like to do each part of my face for at least 20 seconds at a time, chin, T-Zone, and cheeks.  My skin has never felt smoother by doing this daily!
If you are concerned about your skin being sensitive to this product, don't be!  It has a plus or minus sign on it that you are in complete control of how fast you want the BFF sonic action to go. There are actually 15 different settings on this little bad boy!
Even though this product is electric and comes with a charger it is completely waterproof!  You are also sent a USB charger to charge it back up. The charge lasts for ages!  I actually haven't had to recharge it yet and I've been using it for a month.  I keep mine right on the shelf in the shower.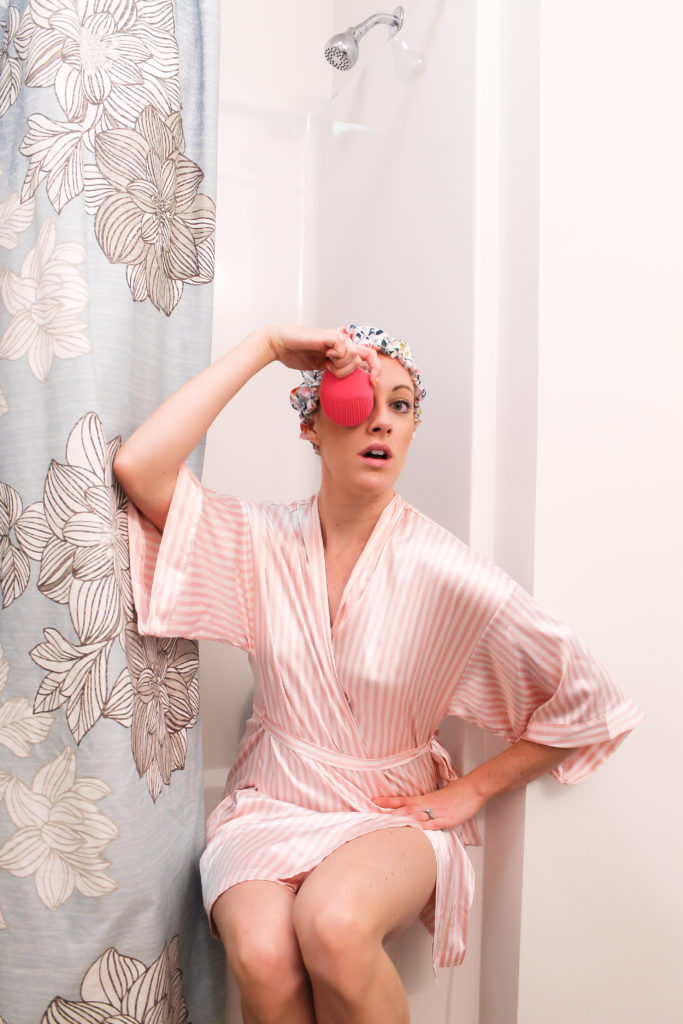 What is this little device made out of?
It is actually made of medical grade silicone.  I love that it has 3 different bristle textures. I prefer the softer ones myself with my more sensitive skin type.  It also doesn't hold onto bacteria. I love watching my face wash, makeup, and just grime from the day completely wash away and not stick on the the BFF.  I will say this, I used to love my Clarisonic however I felt like it held on to so much grime and bacteria even after one time of using it.  It always seemed wet and never dried too.  The BFF feels brand new every time I use it.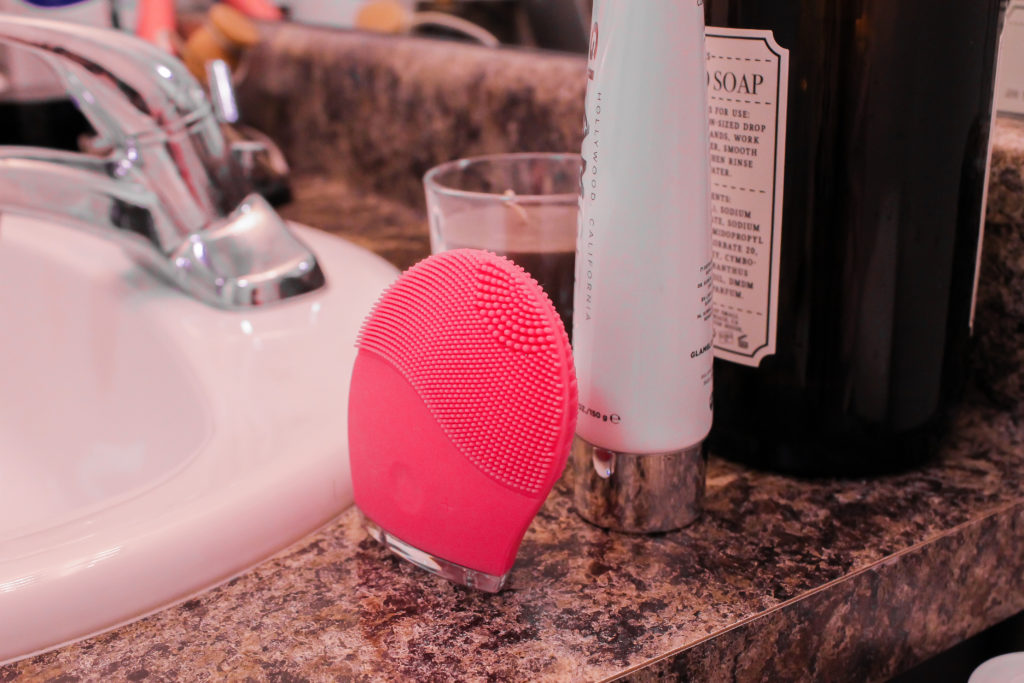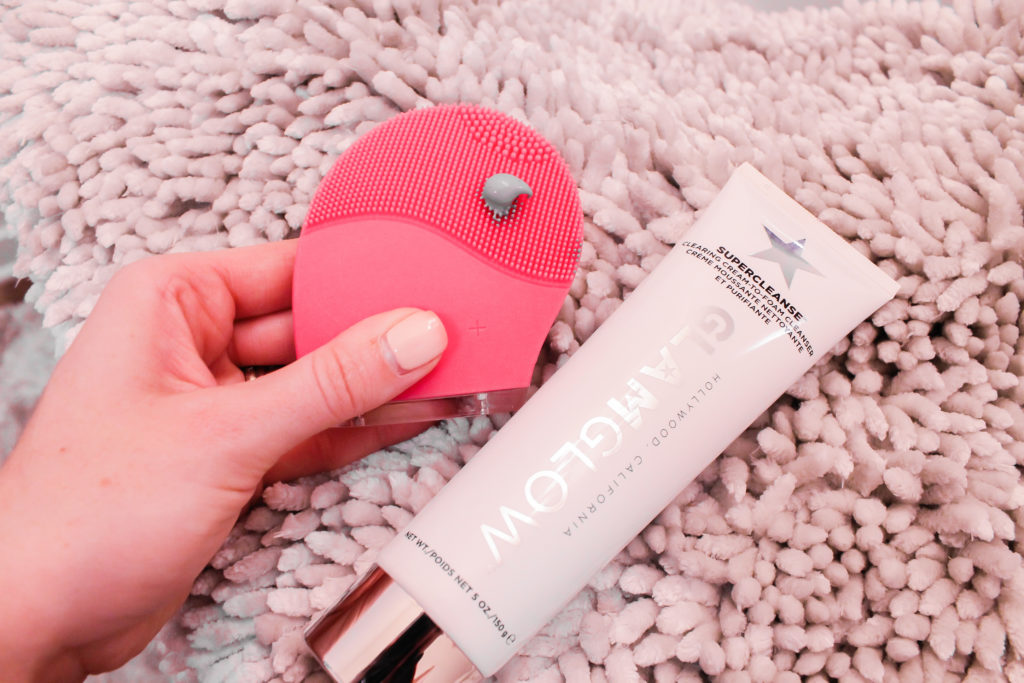 I hope this has intrigued you to at least enter the giveaway to win one for yourself!  You have nothing to lose by trying this product.  I am so glad that I did, as it really is my new BFF for my daily routine! Please don't hesitate to drop any questions below about the product.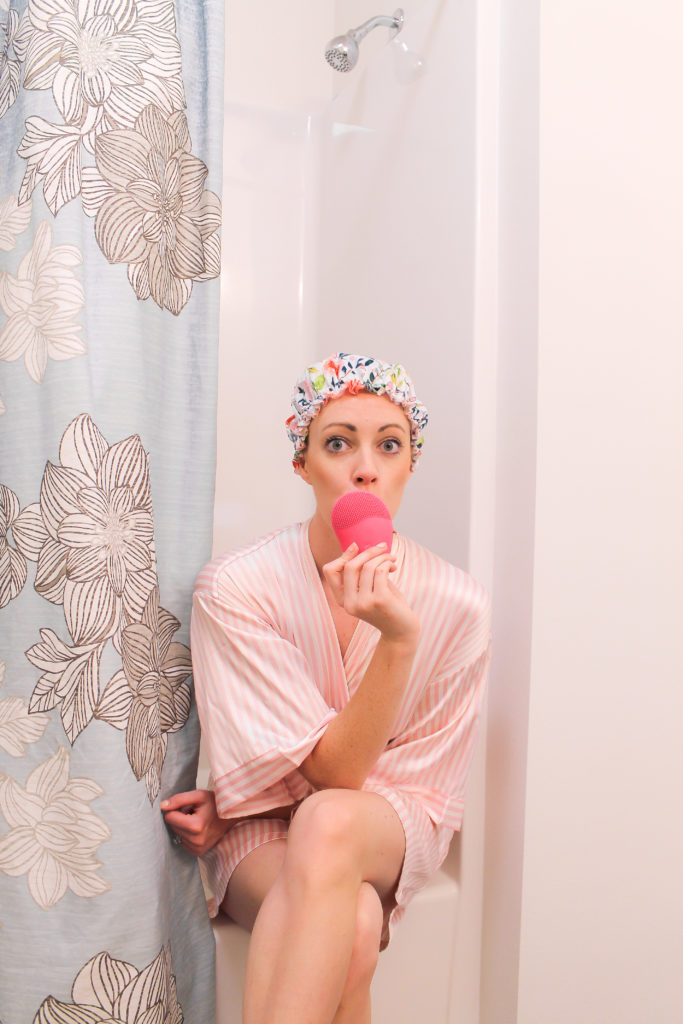 Instagram @holisticbeauties