I couldn't be more thrilled to share with you one of my favorite independent luxury eyewear lines from England…Kirk and Kirk!  Collaborating with them as a blogger and optician is really a dream.  I first discovered them three years ago and absolutely loved the vibe the brand presented.  It made me so happy every time I saw someone wearing their frames.  They have the most vibrant energy as a brand and it truly mirrors their products.  How could you not feel full of life while wearing the gorgeous colors their frames are known for.  Not only do their colors have such a vibrant impact, they are mixed with cutting edge shapes that really flatter the face and accentuate your angles.  The British execute fashion so well.  They continue to be ahead of the curve with their clothing and their eyewear is top notch too.
Kirk and Kirk has the most electrifying colors you will ever see in glasses.  Literally, Eye Candy!
What makes them so special is that the frames are actually made out of  Italian acrylic.  In return you get, a lightweight feel on your face, not to mention the acrylic is so soft and comfortable resting on your skin.  The best part is the "Kaleidoscope" of colors that can be produced by using this material.  Kirk and Kirk offers a few different collections within their line.  All offer up something for every style preference.  You will find in their Vivarium Collection beautiful shades of muted mattes and tiny accent jewelry like pins on each side of the frame front that are sterling silver or nine carat gold.  The Spectrum Collection features gorgeous glossy colors with different temple and frame front hues.
Of course, being the color lover that I am, the Kaleidoscope  Collection was love at first sight.  Both of the frames in this featured blog post are from that collection.  I love that they are so not one dimensional.  They have another layer of color almost on the backside and in different lighting or when you turn your head you will get a glimpse into the 3D color vibrancy they have.
Frame Pictured Above:  The "Helen" from the Kaleidoscope Collection in Emerald K13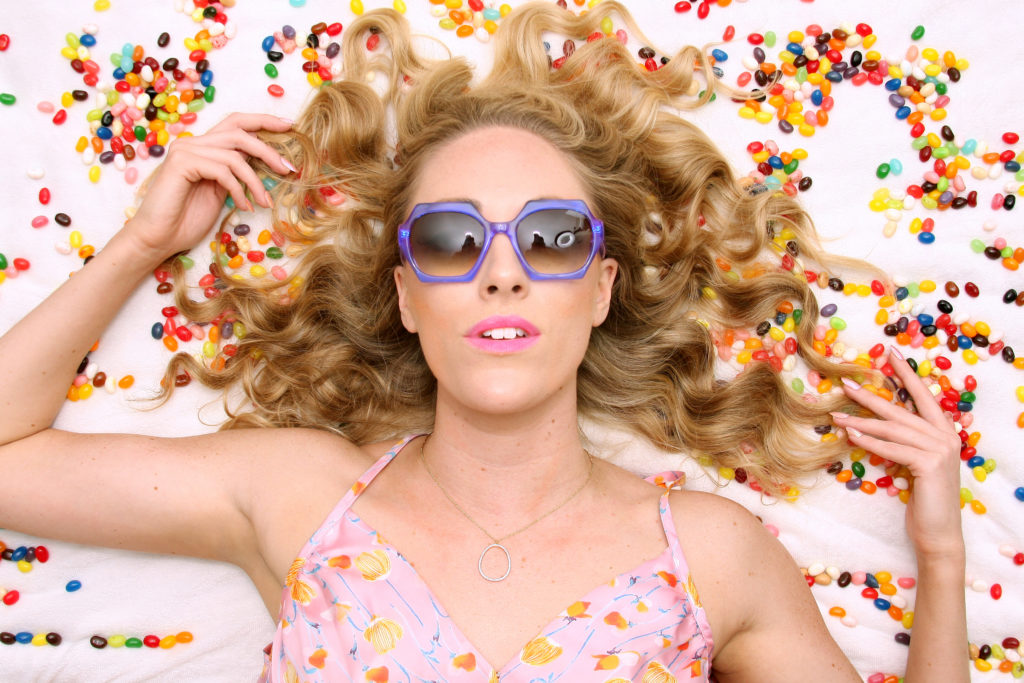 Frame Pictured Above:  The "Amanda" from the Kaleidoscope Collection in Violet K11
As an optician, knowing what goes into the creation and design of glasses, I have the utmost respect for this line.  Incredibly creative, skilled designers and opticians put so much heart into the creation of these frames, and many steps are involved.  I love that I get to share this with you as a blogger too!
The Kirk family name has been in the eyewear business since the early 1900's, so I guess you could say, they know what they are doing!  Their excitement and passion for their product is not like most eyewear lines which yes, may have a brand name that you recognize, however, those lines are mass produced and the quality does not even hold a candle to a line like Kirk and Kirk.
Kirk and Kirk is part of the Luxury and Independent Eyewear Community which I have been in full support of.  This simply means, they are not mass produced products.  To be blunt and for lack of better words, all of the frame lines included in the Luxury Eyewear Forum are the real deal.  There is more artistry that goes into this and they are much more designer driven.  As a fashion lover and creator,  you always want to root for and support those designers who have put years into their craft to create something beautiful.  Being able to share this part of the industry I am in with my patients and with you brings me so much joy!
With Kirk and Kirk, you really own a pair of glasses that are truly special and curated with our unique faces that wear them in mind.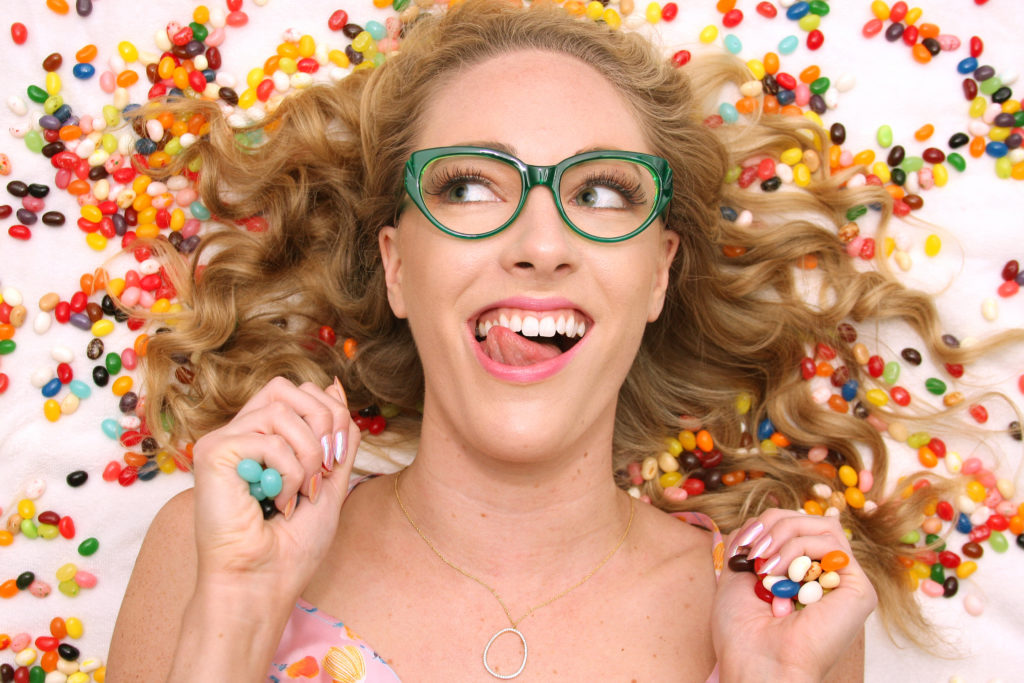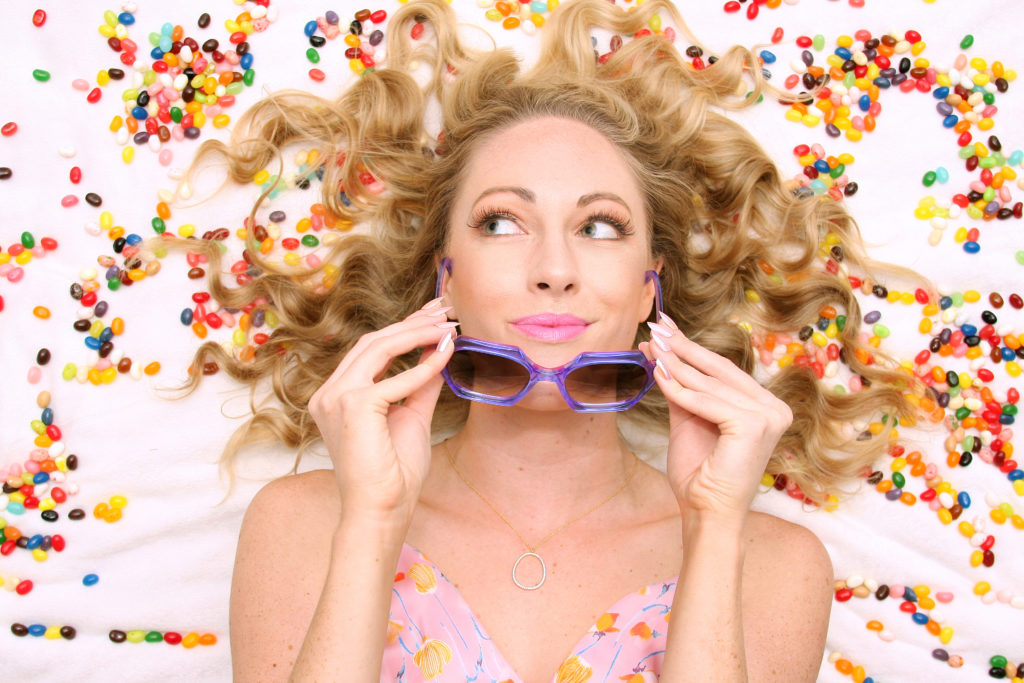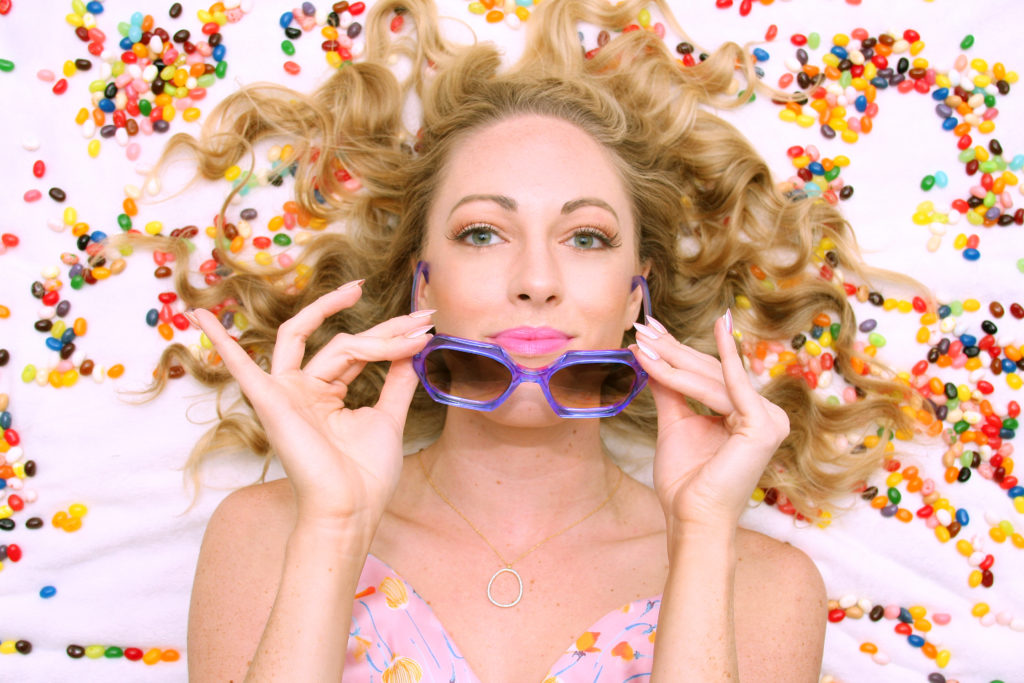 Check out more on what the Luxury Eyewear Forum really is here! 
Kirk and Kirk Styled For Everyday. 
Of course, I wouldn't leave this post without sharing how I styled them for my everyday life!  I always tell people that your glasses should be an extension of your personality.  You should feel good in them and not get too caught up with them matching every outfit.  I've never been into the "matchy matchy" look.  These are just two examples, there is no doubt you will see these frames on my instagram with other outfits, as I just love them! Also, I actually do need glasses, its not just a fashion statement for me.
I've paired the "Amanda" Sunglasses below with a gorgeous vibrant striped maxi dress to keep the colorful theme!  I thought it added a touch of glam and edge, while protecting the eyes as well!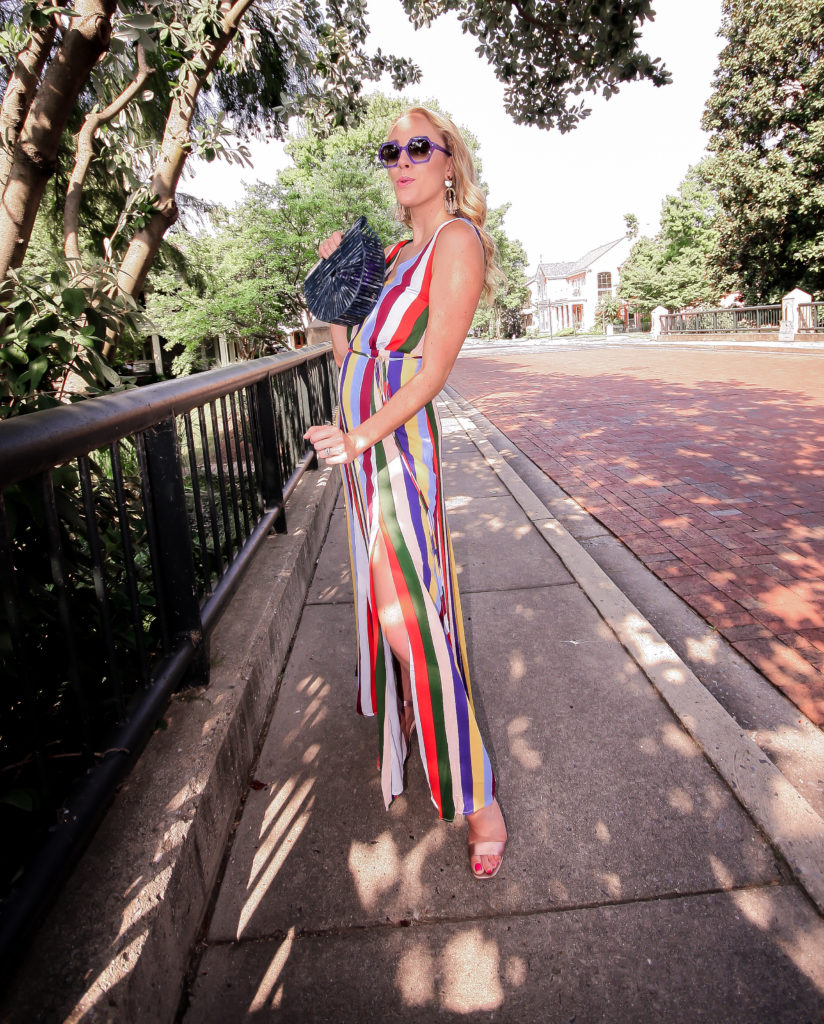 I've paired the "Helen" frame below with a more neutral look.  A simple white and navy polka dot dress with white tennis shoes, which is an fun trend right now.  I wanted these frames to really pop and stand out on their own.  I've always loved a bold frame and this one really delivers the boldness well!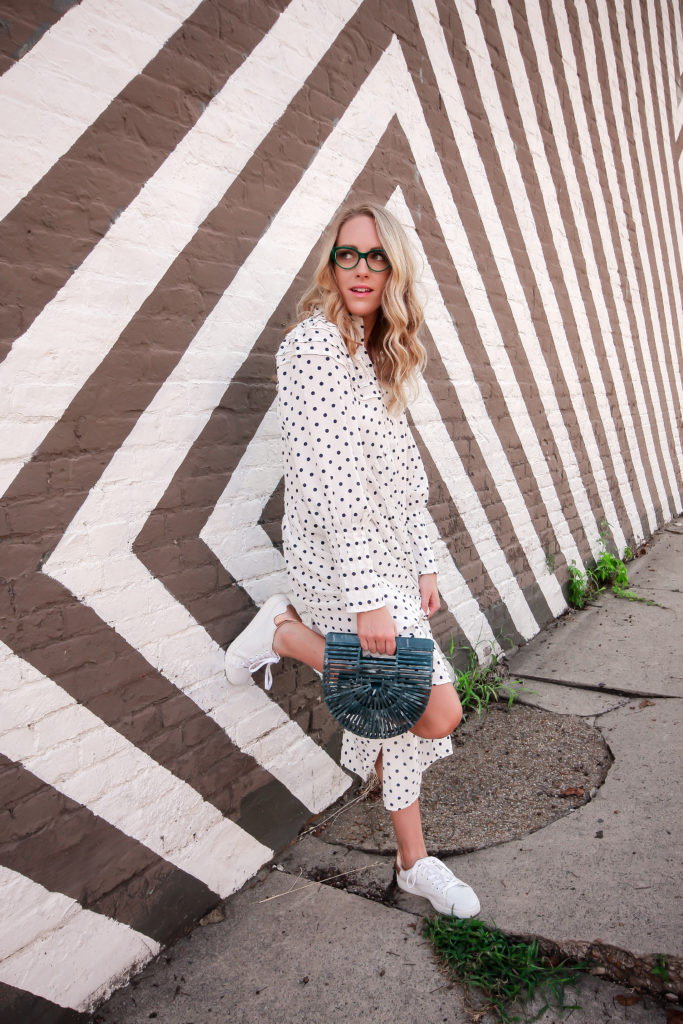 Check out Kirk and Kirk on Instagram and follow their beautiful line! @kirkandkirk